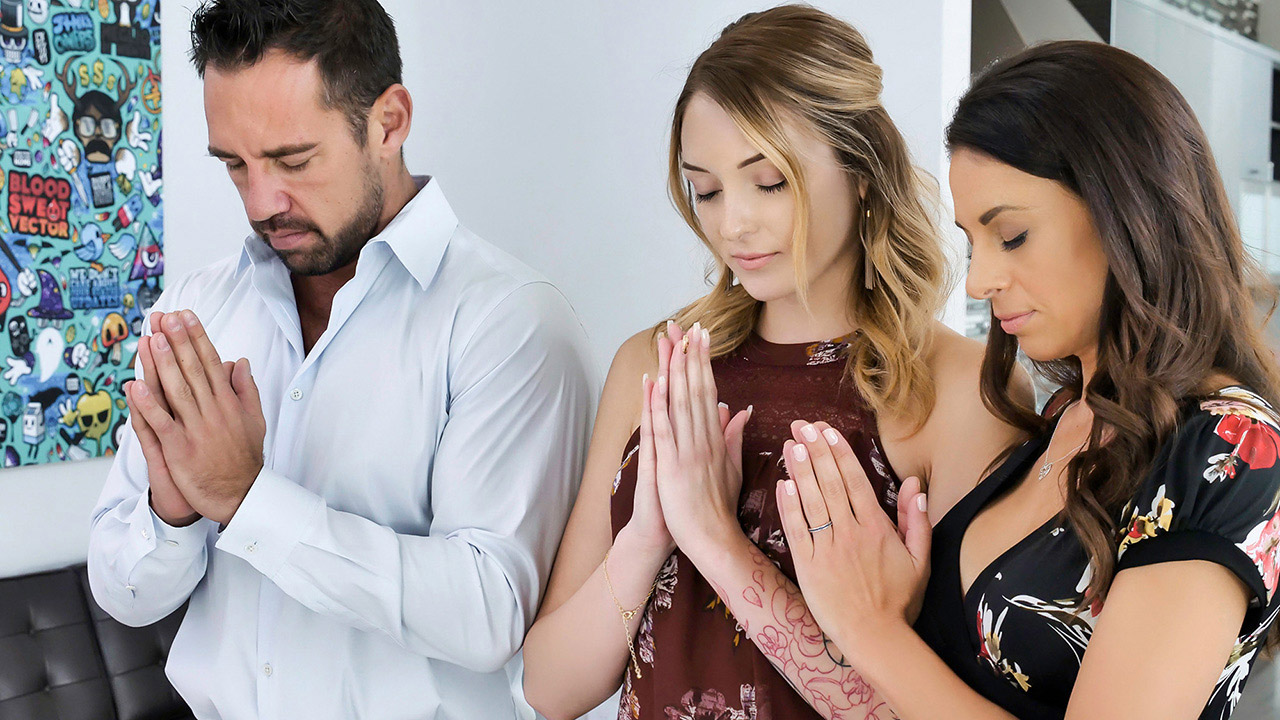 Just when you thought porn fetishes couldn't get any wilder, along comes Foster Tapes, the latest site from Team Skeet Network. As the name suggests, Foster Tapes explores the boundlessly rich eroticism of foster families giving into their wildest fantasies of one another, meeting the rich market demand for taboo fauxcest fantasies.
Here's how the website describes Foster Tapes:
Social workers, newly made parents, foster daughters & foster sons all play a prominent role in the creation of a recently created nuclear family. These families have skeletons in their closets. We've collected all those tapes to share some of the most taboo and creepy foster footage out there. You'll find video footage featuring threesomes, adopted sisters having sex, foster daughters doing foster dads, sneaky foster sons spying on their milf and more. The creepiest fauxcest porn videos you'll ever see.
While I found this whole idea to be a little creepy at first glance, after checking out a few scenes, I've got to say, they're pretty hot. My suggestion? Go in with an open mind, and see what you think of it. Unless you're a foster child/parent yourself, in which case you should probably steer clear of this series entirely.
"The popularity of fauxcest in the adult industry is sky high," said scene Producer Ariel Vera. "Using the running theme of foster-family relationships as a jumping off point, we've actually created a multitude of genres that exemplify numerous fantasies. From the power dynamics of foster-parents and foster-kids to the exploration of seduction between foster-siblings, there's no end to what Foster Tapes can deliver."
Check it out and let us know what you think of it!