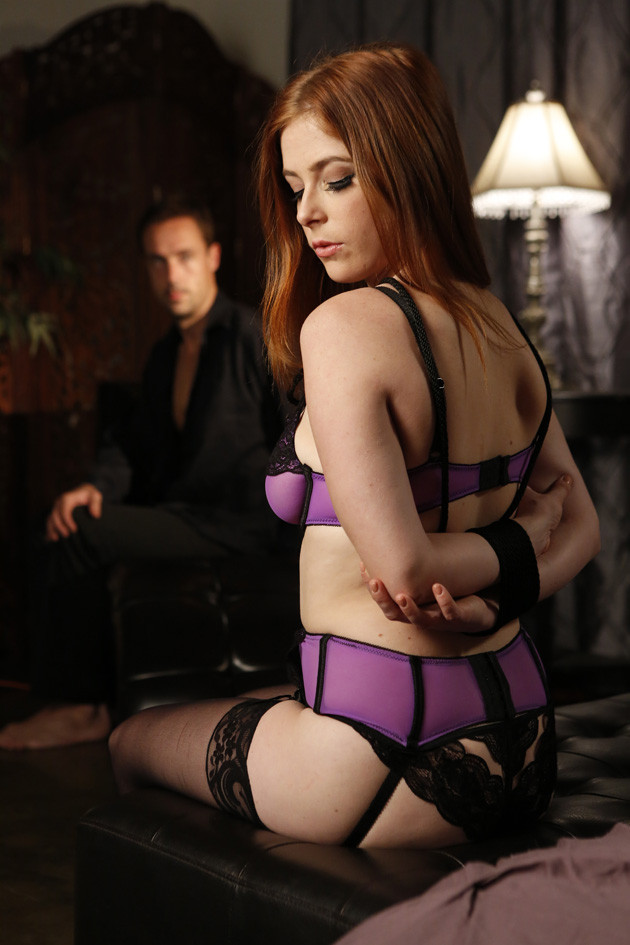 New Sensations has wrapped production on The Submission of Emma Marx – Exposed, the third and final chapter in its globally acclaimed BDSM love story from multi-award winning writer / director Jacky St. James.
The Submission of Emma Marx – Exposed closes the chapter on one of adult cinema's most enthralling and complicated love stories. The new movie finds leads Penny Pax and Richie Calhoun reprising their roles as Emma Marx and William Frederick, an unconventional couple navigating an intense and contractual BDSM relationship. The new sequel finds the pair faced with unexpected challenges that could once and for all leave them exposed and more vulnerable than ever.
The Submission of Emma Marx 3 also sees the return of Riley Reid and Van Wylde as Emma's bubbly sister Nadia and her loving husband Ray. Sara Luvv is back after a brief cameo as Frederick's former submissive in the first sequel, The Submission of Emma Marx – Boundaries. New to the mix are Aidra Fox, Samantha Hayes, and Ryan Driller.
"I'm taking a lot of risks with the third and final installment of Emma Marx, but I believe that it ends exactly as it should. Wrapping Emma Marx was bittersweet. The series ultimately defined who I am as a director," Jacky St. James said. "It challenged me, inspired me, frustrated me, excited me, and educated me more than any other project I've worked on. It forced me to tell a story that wasn't easy for me and to go in directions that were right, not necessarily popular."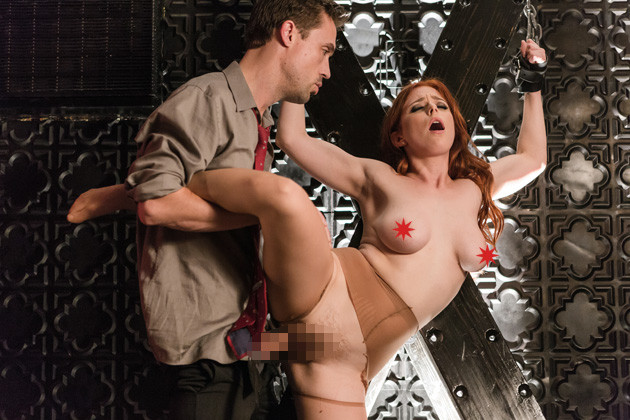 "There's still a part of me that refuses to say goodbye to Emma and all the characters that have endeared themselves to me. How do you say 'goodbye' to anyone you've grown close to over the course of three years? You don't. I am not sure whether this is the end of the Emma Marx saga. I'd like to think that somewhere, down the road, there is more story to tell. Although, if this is the final installment – fuck, I'm proud of it."
I've been a HUGE fan of this series, and while I'm sure that Exposed will be another explosive movie (in my pants), I'm sad to see one of my favorite series coming to an end.. So here's hoping that Jacky won't let the Emma Marx story end here, and that we'll see more from the kinky couple in the future.
No word on a release date just yet, but we'll be sure to keep you updated as that info becomes available!