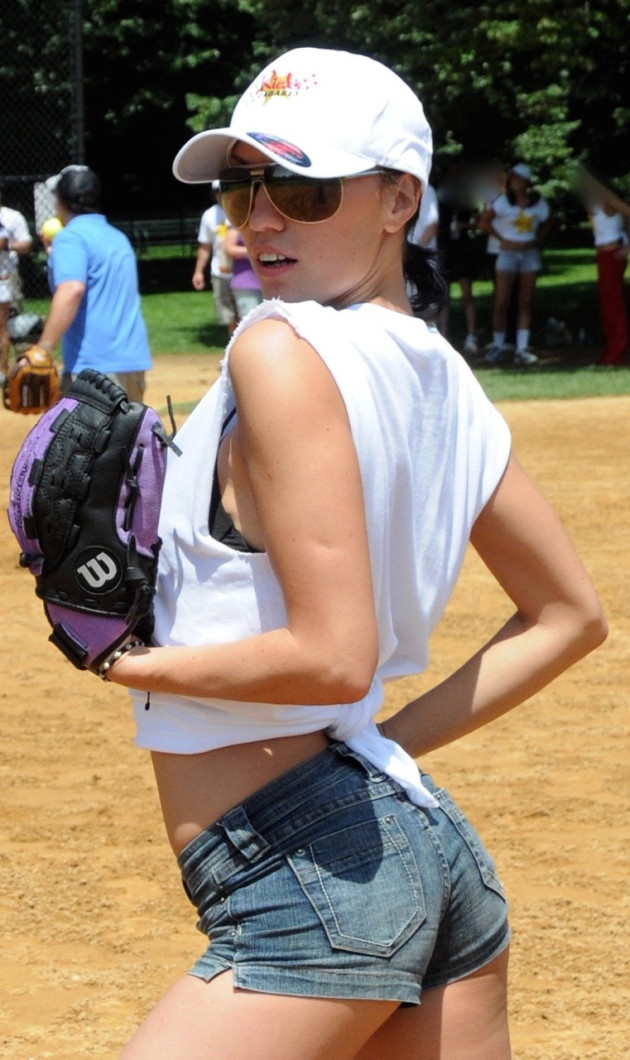 Indoors or outdoors, the gorgeous dancers at world famous gentlemen's club Rick's Cabaret New York put on a great show. The club's all-girl softball team has a record of 3-1 so far, and is excited about taking on all challengers.
"We've been playing teams from around the city," purred Rick's Cabaret Girl Alison, who plays third base. "It's so much fun. We get so many onlookers, and everyone has a great time."
"A bunch of Wall Street guys sneaked away from work to cheer us on at our last game," said Rick's Cabaret Girl Amber. "After we won, we all went back to the club to celebrate. We hung out on the Roof Deck drinking champagne and enjoying a special tasting menu prepared by Executive Chef Franklin Edwards.
Howard Stern Show character "Ronnie the Limo Driver" joined the team as a guest hitting coach. "He's a lot of fun," explained Rick's Cabaret Girl Joanna, the team's catcher. "He gave me batting instructions and they worked!"
While softball doesn't really do it for me, seeing these girls in their itty bitty outfits has made me a fan! 🙂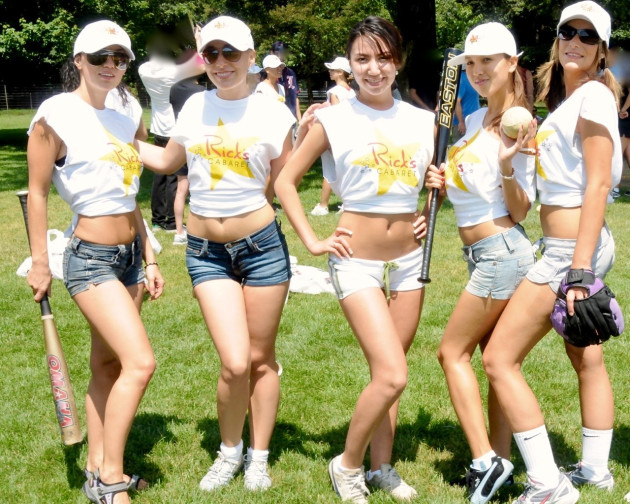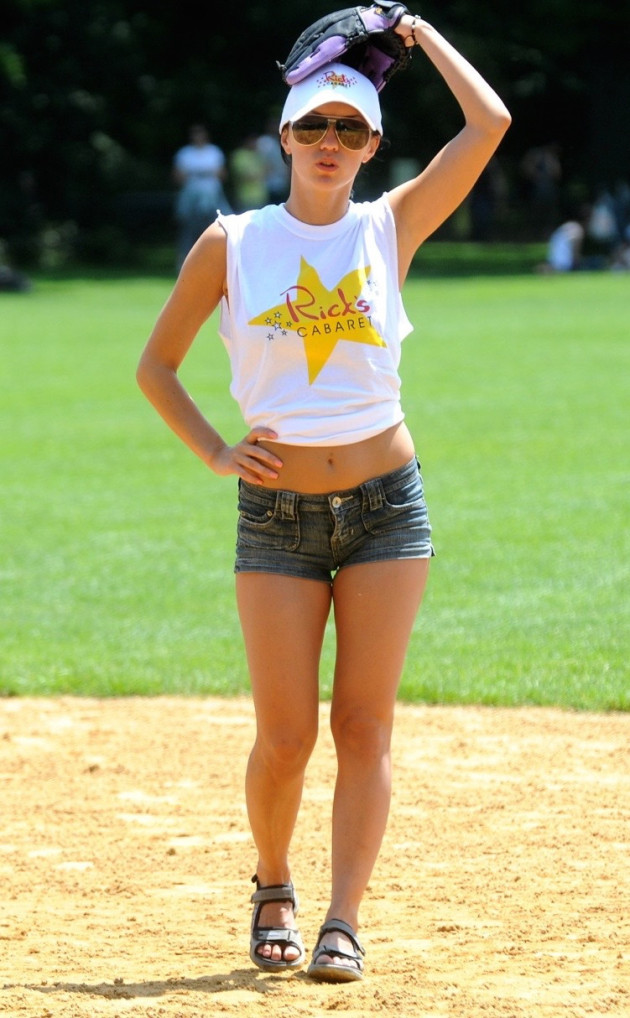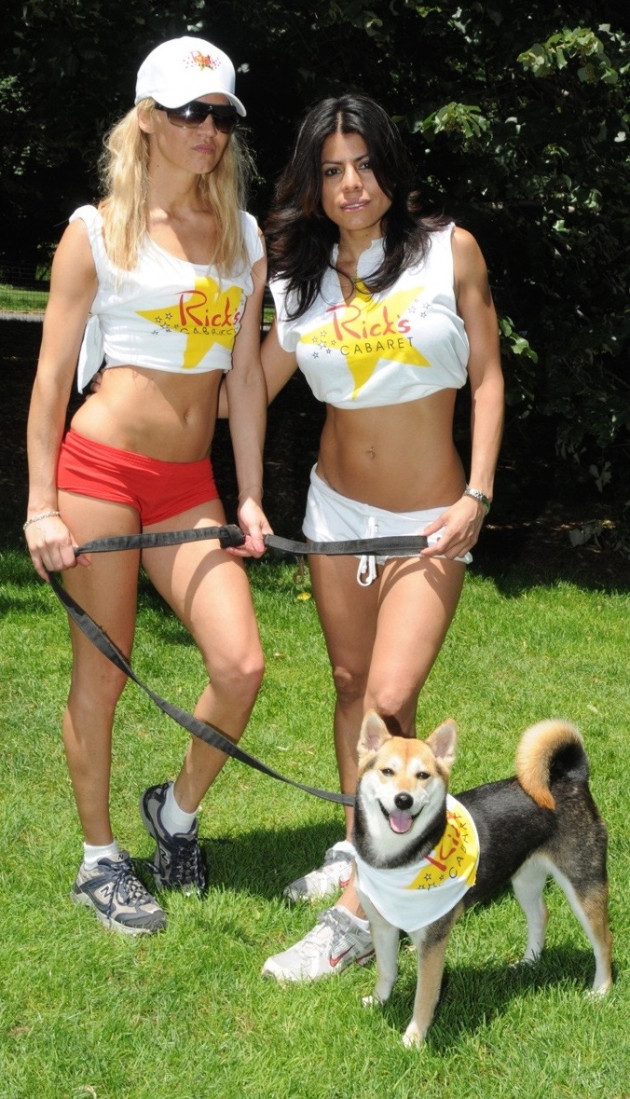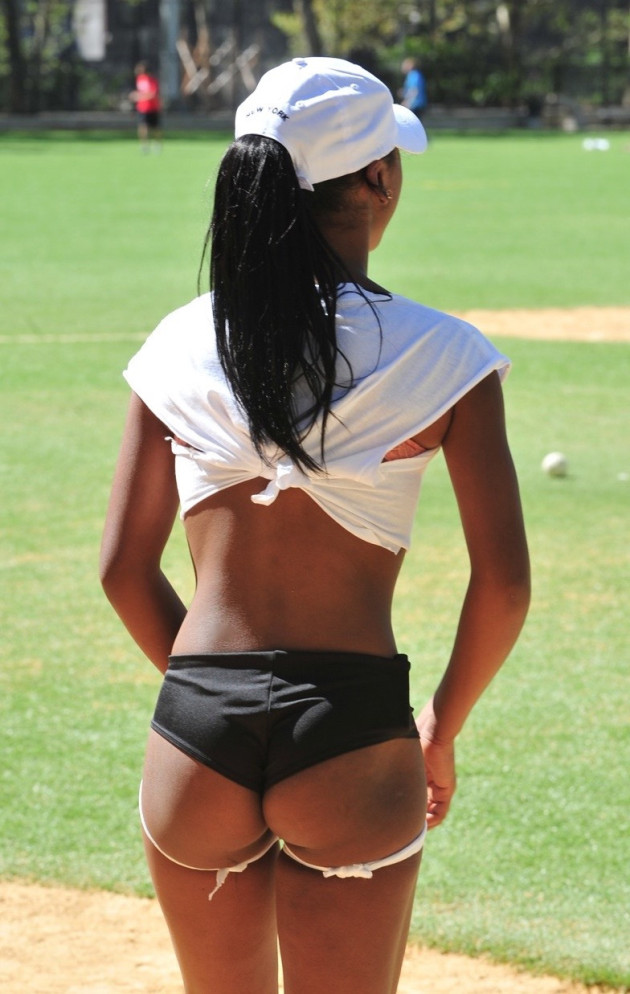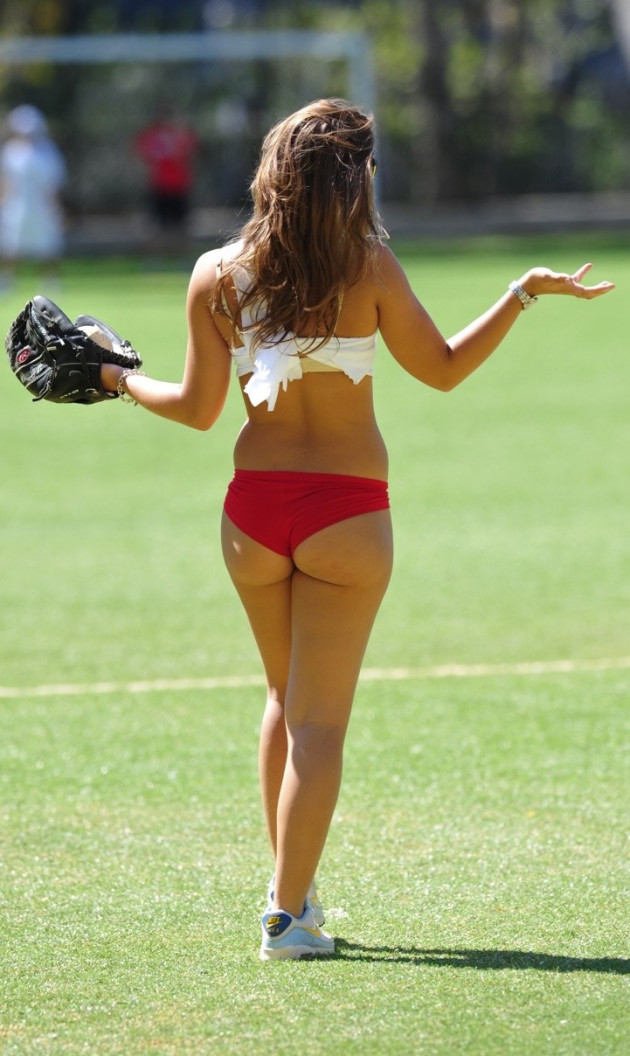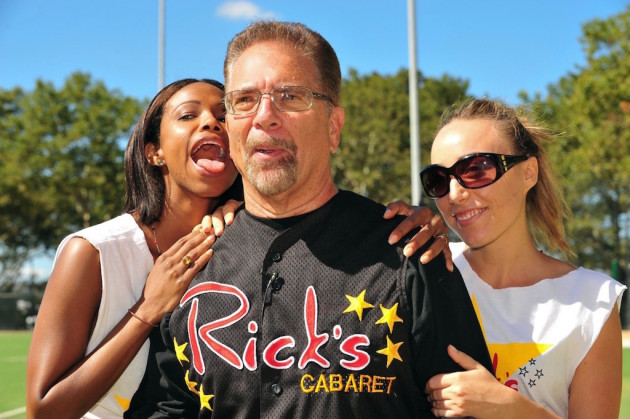 Photos courtesy of Rick's Cabaret