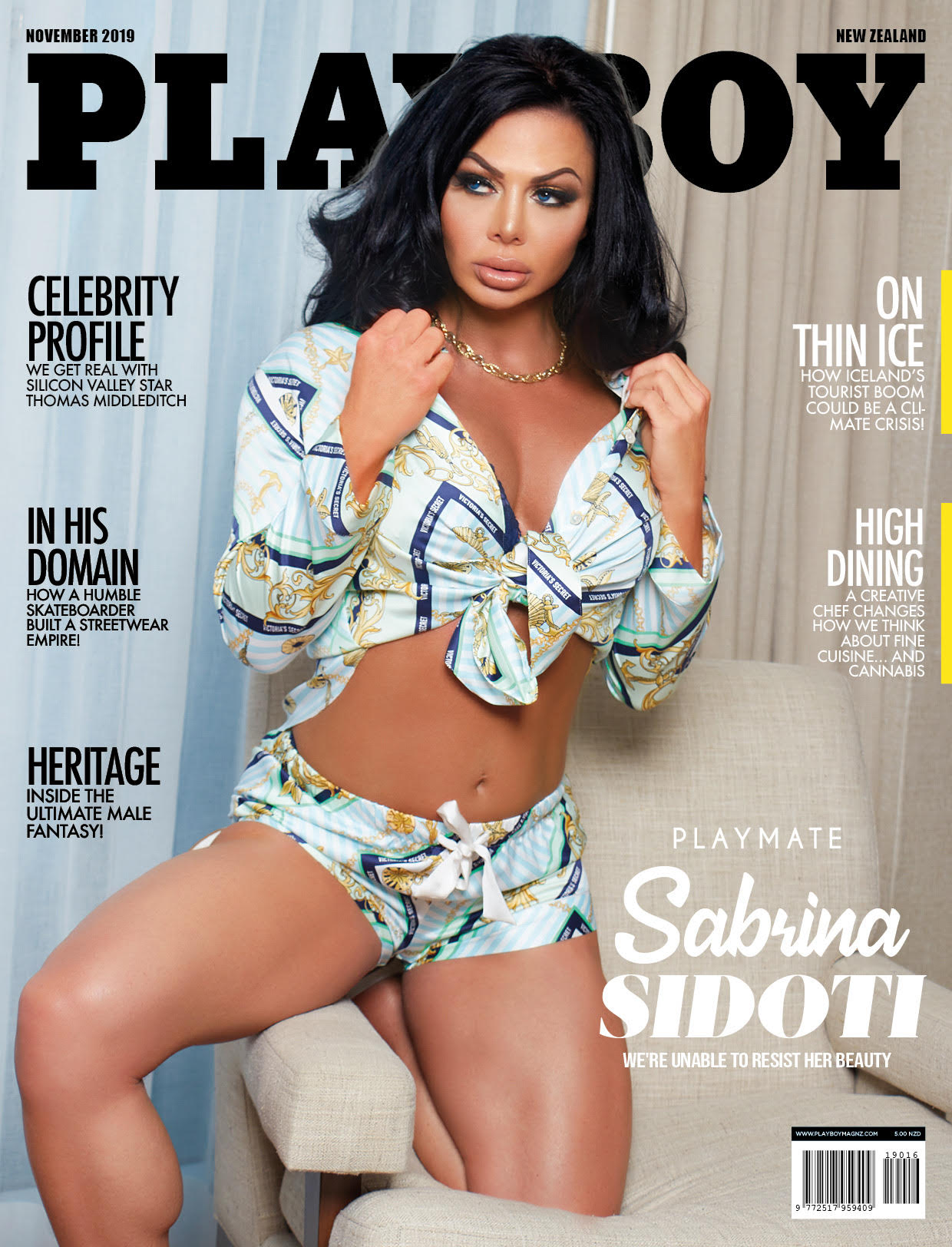 Sabrina Sidoti is a certified fitness instructor, business owner, active competitor, model and entertainer born, raised and based in South Florida. Sidoti's positive energy, results-oriented strength and boundless energy are hard-won blessings after many years of wrong turns, hard knocks and tough lessons learned.
Sidoti gained notoriety in the 1990s when she appeared on The Howard Stern Show as Stuttering Nina/The Hot Dog Girl. Playboy Magazine heard her interview, invited her for a test shoot. Her big break came when New Rave Magazine featured her in an eye-popping pictorial layout.
Adult film beckoned, so in 2001 Sidoti (now Nina Dolci) shot films for hardcore studios Jill Kelly Productions, Zero Tolerance and Reality Kings. Her career was sidelined in 2005 when she went to Federal prison for 121 months on conspiracy drug charges, but she was back in the industry upon her release in 2015.
Now, Sabrina has landed the cover of Playboy New Zealand's November 2019 issue. The just-released issue showcases the raven-haired Florida beauty modeling a flirtatious nautical-themed Victoria's Secret two-piece PJ set; she also appears in a racy pictorial and centerfold layout that will leave fans breathless.
"So much thanks to Playboy New Zealand for putting me on the cover and making me look so amazing in these beautiful photos," said Sidoti. "I've been a big fan of the Playboy brand for many years and it's incredible – and kind of crazy! – to see yourself on the cover. I'm blown away!"
"I love the idea of personal improvement… I'm going to let you in on a little secret about what excites me," said Sidoti teasingly. "My biggest turn-on is inspiring others to work hard, build discipline and crush their personal goals so they can find fulfillment in every single day. If I'm doing that, I'm happy."
Congrats to Sabrina Sidoti, and make sure you follow her Twitter @SidotiSabrina and Instagram @sabrina_sidoti.