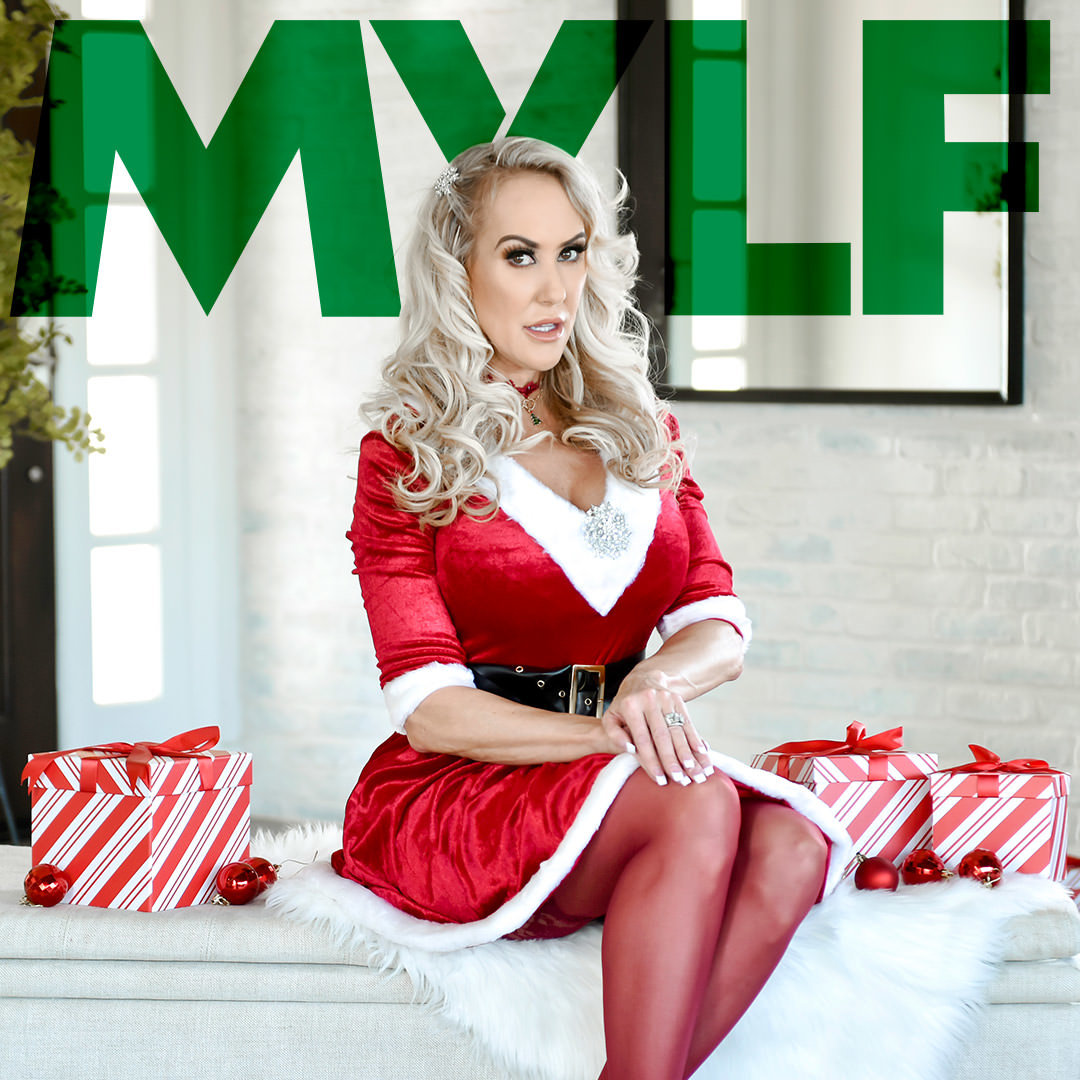 Brandi Love has good reason to be merry this XXX-mas season, as she has been named the December MYLF of the Month. Along with this swell title comes a smoking hot new scene for MILFTY, along with an interview, which can be seen on the MYLF website.
Her upcoming scene for MILFTY is called Spitroasting Misses Clause, and it sounds like a lot of fun:
It is that time of year again when MILF Brandi Love gets into the holiday spirit! Today, she dresses up as a sexy Misses Clause, and plans a family photo. But her horny stepsons cannot take their eyes off Brandis thick ass! As soon as she turns her back, the pervy guys try to squeeze off a quick nut in their Christmas stockings. But when Brandi catches them, she wants an extra sticky holiday present. She jerks them both off and then lets them spitroast her to perfection. Then, she gets a heaping load of love all over her face. This busty MILF definitely deserves to be on the naughty list this year. Ho, ho, ho Brandi!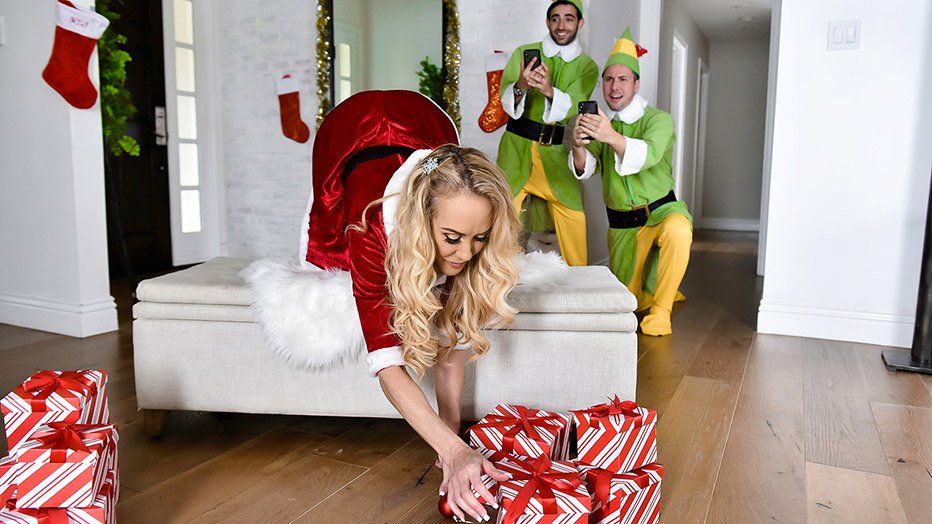 Ho-ho-holy shit, I'm going to need to stock up on some more Kleenex! I don't know about you, but I can't wait to watch this sexy MILF dressed as Misses Clause and getting spit-roasted by these two naughty elves. It'll no doubt be a welcome addition to the XXX-mas canon, something that can be watched year-after-year.
While you're on the site, make sure that you take part in their "15 Days of Christmas" fan giveaway, which includes such prizes as stickers, shirts and autographed merch.
Congrats to Brandi Love on the well-deserved honor!