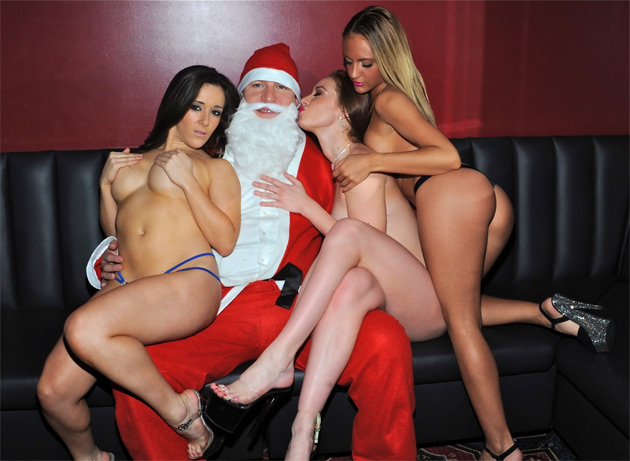 Santa was spotted getting lap dances at Rick's Cabaret New York, the famous gentlemen's club known for its beautiful exotic dancers, gourmet restaurant, luxurious setting, and warm hospitality.
"He asked me to sit on his lap," said Rick's Cabaret Girl Kimmie. "Then he started to ask me questions about whether I was naughty or nice. When I took off my clothes he stopped talking and started smiling!"
"Santa was a lot of fun," purred Rick's Cabaret Girl Daisy. "It's his busy season, so I really appreciate that he took a few hours to come visit us."
Rick's Cabaret New York is the club of choice for an upscale clientele including Wall Street businessmen, numerous celebrities, pro athletes from all the major sports, and apparently even Santa.