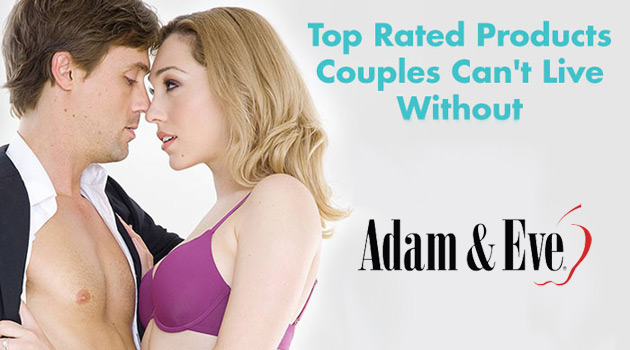 Adam and Eve has been around for more than 40 years, and they're America's most trusted source for adult products. I've been a loyal customer of theirs for over 15 years now, and they're still my go-to source when I'm looking to spice things up in the bedroom with my lady.
So when the folks at Adam & Eve asked if we'd be interested in checking out some of their popular products, we jumped at the chance. And a few days later, a goodie box arrived in the mail!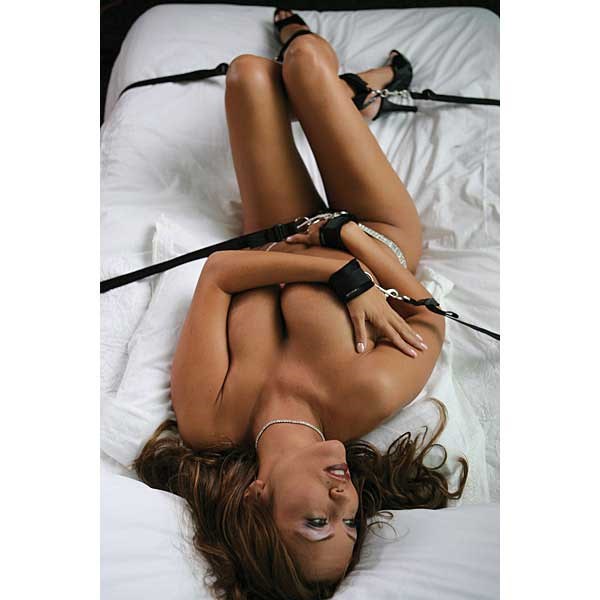 Since my girl is totally obsessed with 50 Shades of Grey, we had to try out the Sportsheets Under The Bed Restraint System. Other restraints require a frame with bed posts (which we don't have), but thankfully this one works with any bed. You simply slide the bondage restraint straps underneath mattress and go! Take things a step further by blindfolding her and then teasing her mercilessly, just like Christian Grey would. We had a LOT of fun with this, and I highly recommend this one – It's well worth the $69.95.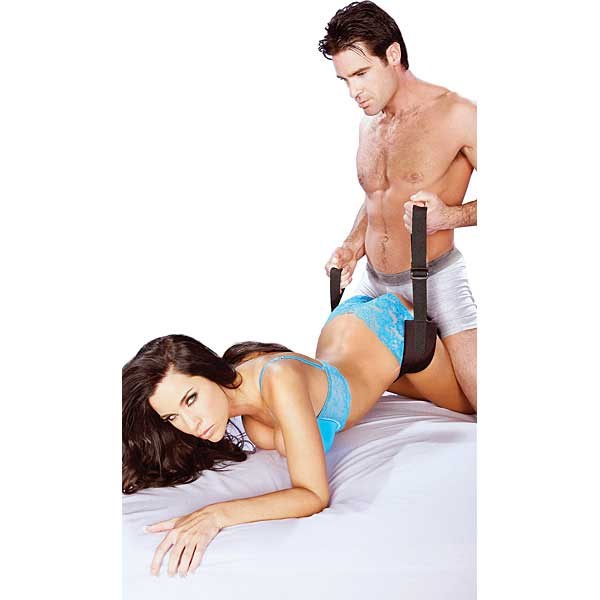 I absolutely LOVE doing it doggie-style, but my vertically-challenged girlfriend sometimes has problems with it. So we decided to try out the Sportsheets Doggie Strap and see if it'd help. The Doggie Strap slips around your partner's waist and hips, leaving you to hold the ends. This leaves her butt and hips elevated at a unique angle, making it more likely for you to hit her G Spot. Plus, this helps take some of the weight off her knees and lower body, making everybody happy. It's the best $21.95 you'll ever spend!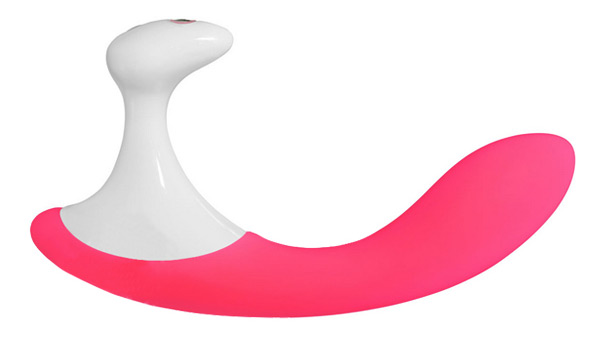 Another fun toy we received was the Adam & Eve L'Arque G-Spot Massager. The size of this bad boy was a little intimidating to her at first, but once she started playing with it, there was no going back. The L'Arque G-Spot Massager had her going crazy with multiple orgasms, and it was incredibly hot watching her get off again and again. The massager has 3 levels of vibration speed plus 4 intense functions of pulsation and escalation, and it's rechargeable to boot. What more could you ask for? It might seem pricey at $99.95, but she said it was totally worth the money, and then some.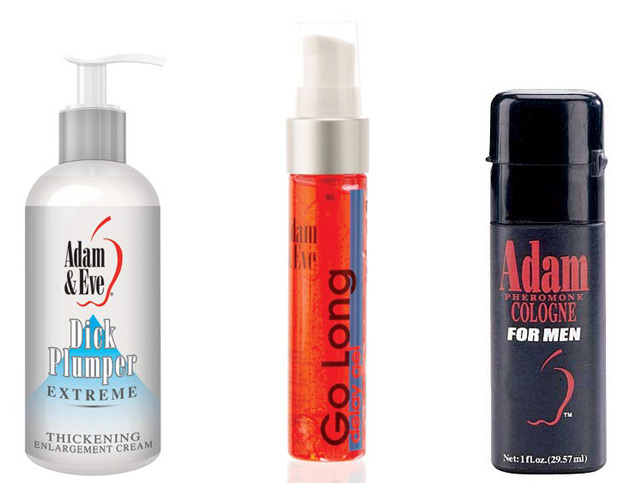 They also sent us a few other popular products of theirs. Adam & Eve Penis Plumper Extreme claims to "take your manhood to maximum size", giving you bigger, thicker, nail-hammeringly hard erections in a flash with this revolutionary thickening cream. Adam & Eve Go Long Delay Gel is a mildly numbing gel that's supposed to help slow things down so you can last longer in the sack. And Adam Cologne is a pheromone cologne that will have beautiful, desirable women boldly drawn to you.
I can't speak to the effectiveness of these three products, as I'm already big enough, my girl says I have too much stamina as is, and I don't want the temptation of women throwing themselves at me. But hey, if you fall into any of these categories, it certainly can't hurt to give them a shot. And since Adam & Even offers a 100% guarantee, if you're not happy with the product, you can always send it back for a refund.
So there you have it.. If you're looking to spice things up in the bedroom, head over to AdamEve.com and check out their selection of toys and accessories. You'll be glad you did!