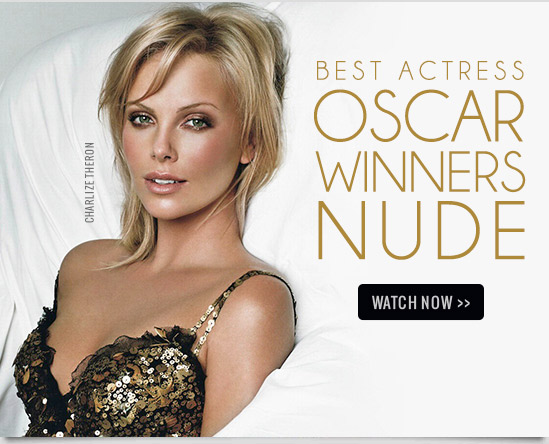 One thing's for certain, these babes can act… and they've got racks! Every actress featured in this playlist won an Academy Award at some point in their career, but more importantly, they also appeared nude in a film. Sometimes the two films are one in the same, but either way, great talent and great bodies will not go unnoticed in this playlist.
Halle Berry shows us her acting chops in Monster's Ball, but not before showing us her everything else and treating viewers to a beautiful skingasm of dark beauty. Unfortunately Charlize Theron wasn't looking too good when she won her Oscar for Monster, but in Head in the Clouds she looks damn good, giving us a wonderfully soapy view. Susan Hayward falls victim to a wardrobe malfunction in With a Song in My Heart, but luckily for us the cameras were there to catch it!
Sohpia Loren left many panting for years and years, but in Looking for Sophia she gives us a rare still shot of her juggs that will wake you from your stillness! Did you lay awake as a child, dreaming that Mary Poppins would show up and show her toppins? Well look no further! Julie Andrews appears as one topless SOB in 1981's S.O.B. Please look again! Julie Christie shows us her pristine teets in Don't Look Now, riding Donald Sutherland, and doing a pretty swell job of it.
They can act, but don't miss their best scenes, complied just for you by Mr. Skin himself!