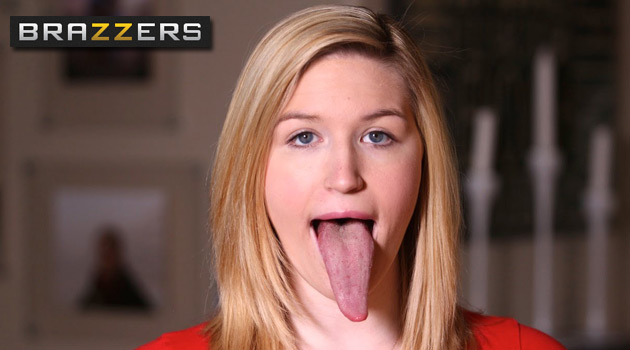 By now, you've probably heard about Adrianne Lewis, the 18-year-old girl with the crazy 4-inch long tongue. Her tongue is so long that she can lick her own eyeball. There's something you don't exactly see everyday. She uploaded videos of her Gene Simmons-esque tongue to YouTube, and it took on a life of it's own.
And of course, now that her story has gone viral, porn company Brazzers is reaching out, offering the 4 inch tongue wonder-girl her very first porn scene to put her lengthy appendage to work, if you get my drift..
Director of Brazzers, Mario Nardstein, says "I'll make this simple: you have a talent, and you are owning it. But why not consider bringing it to a whole new field of work?"
You can see their offer letter here: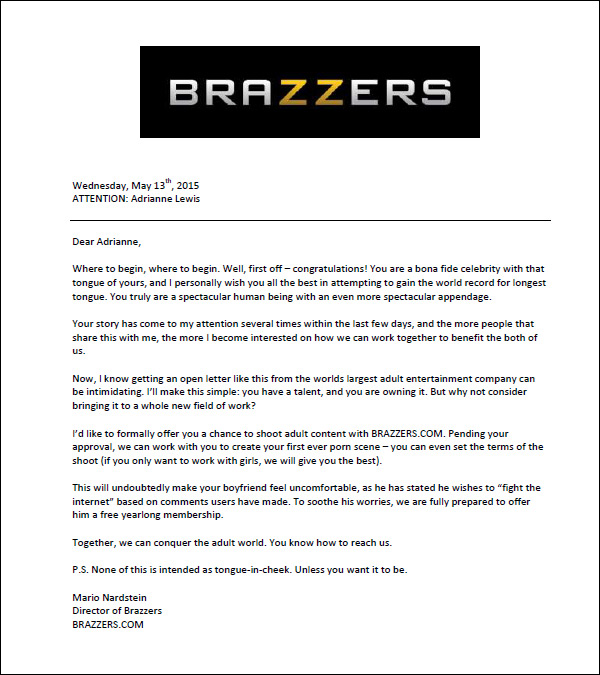 Lewis originally responded with disgust on Twitter, but she's since deleted those tweets. Does that mean she's considering? Here's hoping, as she's pretty cute. I guess we'll just have to wait and see..