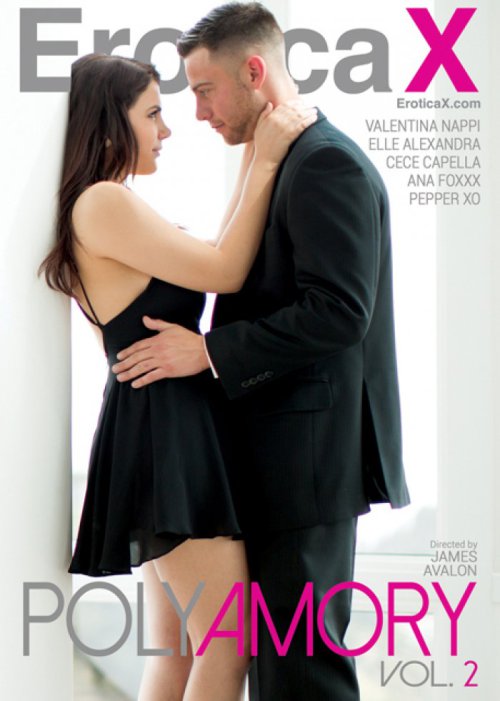 Back in December, Erotica X decided to jump into the increasingly popular genre of polyamory (the lifestyle of being involved in multiple relationships) with the release of Polyamory. If you haven't seen it, it's an amazing movie that I highly recommend checking out.
Now Erotica X is diving even deeper into the subject of complex relationships in Polyamory: Vol. 2, which is now out on DVD. Directed by James Avalon, the couples-friendly flick features stars Valentina Nappi, Elle Alexandra, CeCe Capella, Ana Foxxx, and Pepper XO in 4 passionate scenes of polyamorous love and sex.
"As a couples-friendly studio, we thought it was important for Erotica X to explore poly relationships in as accurate of a manner as possible," says director James Avalon. "Polyamory is more than just an open relationship. It's an exploration of romantic and erotic relationships with multiple partners, where everyone can enjoy everyone else's pleasure. In part two, we were able to convey this with some of the best talent in adult: Valentina Nappi, Pepper XO, Ana Foxx, Seth Gamble, James Deen and CeCe Capella."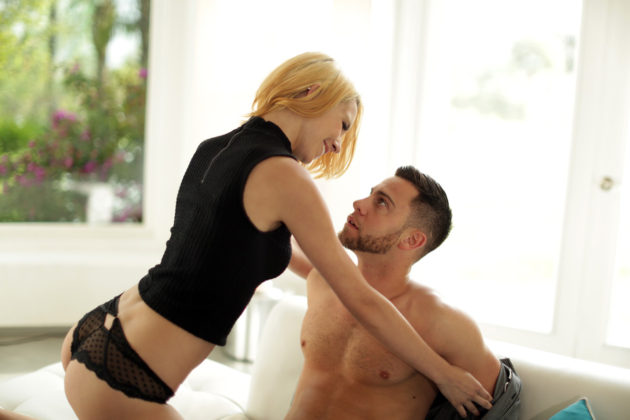 "The idea of polyamorous relationships is actually very similar to the real life experiences of many porn stars, where one couple can discuss a sexual experience with his or her partner, without jealousy or the idea of ownership getting between them. And I think the sex scenes in Polyamoy 2 both sizzle and have a wonderful, character-driven intensity to them. Valentina Nappi does both a girl-on-girl (with Elle) scene and a boy-girl (with Seth Gamble), and we are treated to both sides of this awesome sensual performer. One of year's best threesomes is a result of Pepper XO and James Deen seducing a would-be swinger, Ana Foxx."
To view the trailer for Valentina's scene with Seth, click here. To view the trailer for CeCe's scene with Seth, click here. To view the trailer for Valentina's scene with Elle, click here. To view the trailer for Ana & Pepper's scene with James, click here.
Erotica X and James Avalon have brought the heat once again, and I can't wait to check out Polyamory 2 for myself. I have a feeling this is one DVD that I'll be watching again and again.. and again!
>> Order your copy of Polyamory: Vol 2 today!