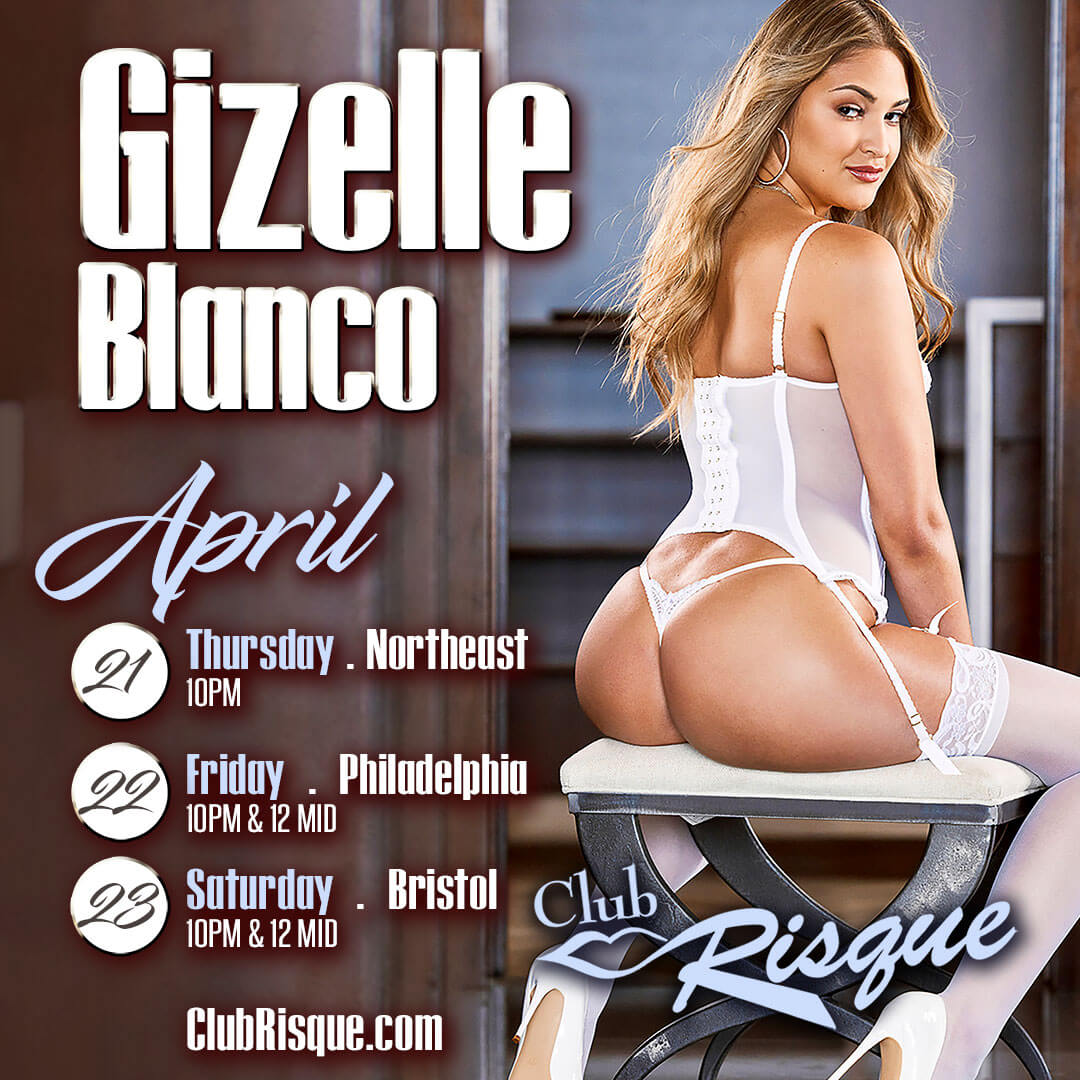 Get excited fellas, because the stunning Hawaiian-Latina beauty Gizelle Blanco will be making her feature debut at Club Risqué later this month, and we can't wait for this up-and-cummer to strut her stuff for her legions of Philly fans.
The key to Gizelle's beauty lies in her unique multi-ethnic heritage. Her mom is Chinese, Puerto Rican, Portuguese and Hawaiian and her father has Mexican, Swedish, Irish and Native American blood. Talk about an amazing mix! This beautiful seductress has all assets to fall in love with: lovely face, brown eyes, long dark-blonde hair, puffy lips and a gorgeous smile.. and a love of sex!
She's got long legs, a firm ass, an awesome set of tits, and a few piercings (nipples and navel), and I'll be parked in the front row angling for the best view as she shakes what her mama gave her! Don't miss out on the chance to see this cutie as she performs live on stage later this month at Club Risqué.
Here's her schedule:
Thursday April 21st NorthEast – One Show Only 10PM
Friday April 22nd Philly – Shows 10PM & 12AM
Saturday April 23rd Bristol – Shows 10PM & 12AM
If you're in the Philadelphia area, make sure you come down at least one of these nights and show Gizelle some of that Brotherly Love that we're known for. I'll be front and center with a stack of one's at the ready!