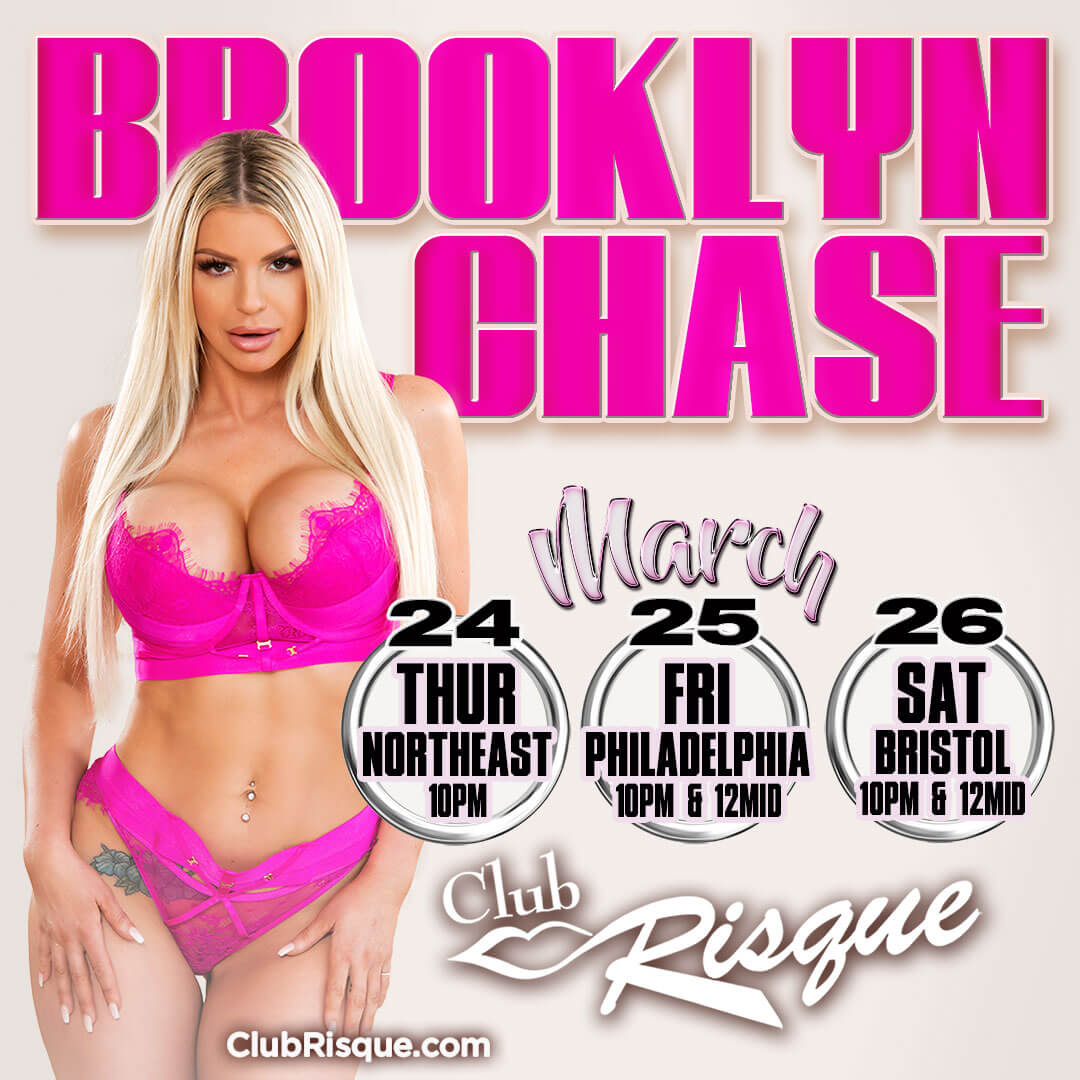 Get excited fellas, because the one and only Brooklyn Chase is making her Philadelphia debut at Club Risqué next week, where she will be up on stage shaking her massive tits and that great firm ass of hers while onlookers shower her with singles.
Brooklyn Chase is the super whore of everyone's dreams. She's got those bra-busting boobs that will slap you to attention when she swings those pups in your face. Short and stacked, this blonde bombshell has ruined my socks on plenty of occasions, and now she's coming to strut her T&A while getting showered with love (and plenty of dollar bills) from the horny crowd!
So yeah, you can be sure that I'll be parked in the front row angling for the best view as she shakes what her plastic surgeon gave her! Don't miss out on the chance to see this bodacious blonde as she performs live on stage later this month at Club Risqué.
Here's her schedule:
Thursday March 24th NorthEast – One Show Only 10PM
Friday March 25th Philly – Shows 10PM & 12AM
Saturday March 26th Bristol – Shows 10PM & 12AM
If you're in the Philadelphia area, make sure you come down at least one of these nights and show Brooklyn some of that Brotherly Love that we're known for. I'll be front and center with a stack of one's at the ready!