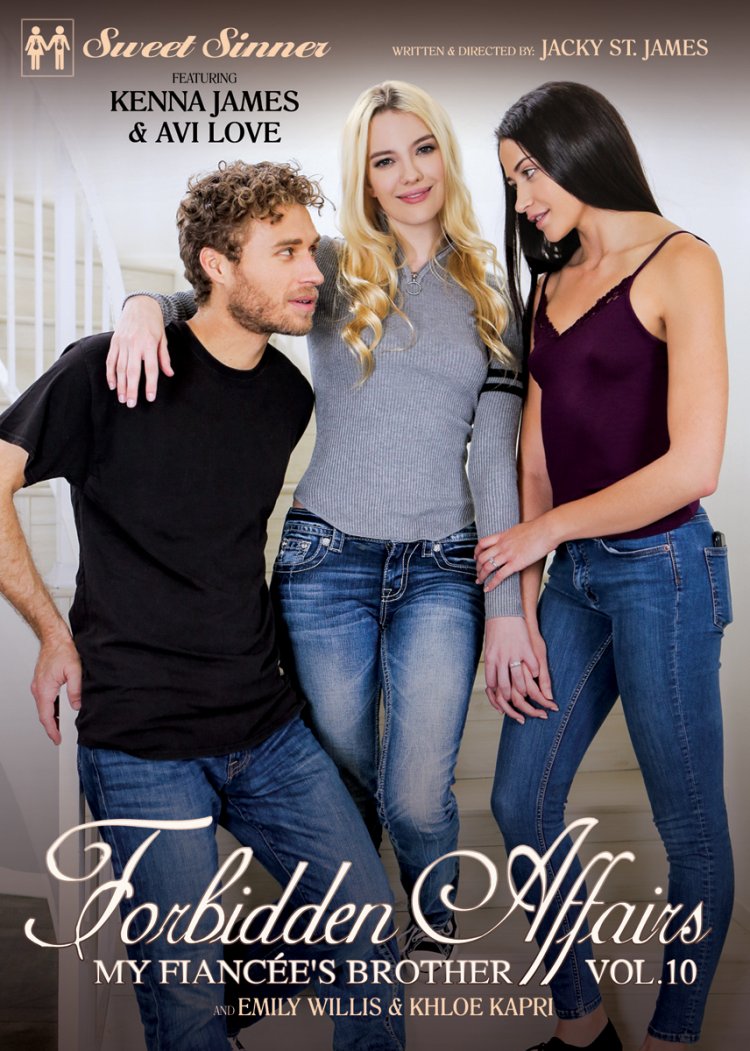 Taboo passions erupt in Forbidden Affairs 10: My Fiancée's Brother, the newest movie in the acclaimed series from Mile High Media's couples' erotica studio Sweet Sinner.
Awarded director Jacky St. James helms Forbidden Affairs 10, which stars Kenna James, Emily Willis, Khloe Kapri, Avi Love, Quinton James, Michael Vegas and Chad Alva. The DVD, which is available in stores now, features four hardcore sex scenes shot in 4K along with exclusive behind-the-scenes footage, a slide show and more.
"Kenna and Avi bring a great energy and passion to this story of forbidden lust," St. James said. "They turn in amazing performances opposite our outstanding male talent in this sexually charged tale of a lesbian couple who find a familiar attractive man coming between them. It's a great story with a twist that pulls you in with some exceptional performances. I'm so proud of this cast!"
Forbidden Affairs 10: My Fiancée's Brother opens with Avi's fiancée, Kenna who may be the dream girl, but Avi still has reservations over whether Kenna is actually "the one" for her. Those reservations escalate when Avi meets Kenna's brother Michael, sparking feelings inside her she didn't know she was capable of. Unsure why a man is giving her butterflies, Avi tries hard to fight the desire building inside of her. But in a fit of passion one night, Michael and Avi share a kiss, quickly sends Avi spiraling into confusion. Is she willing to lose everything for this forbidden affair?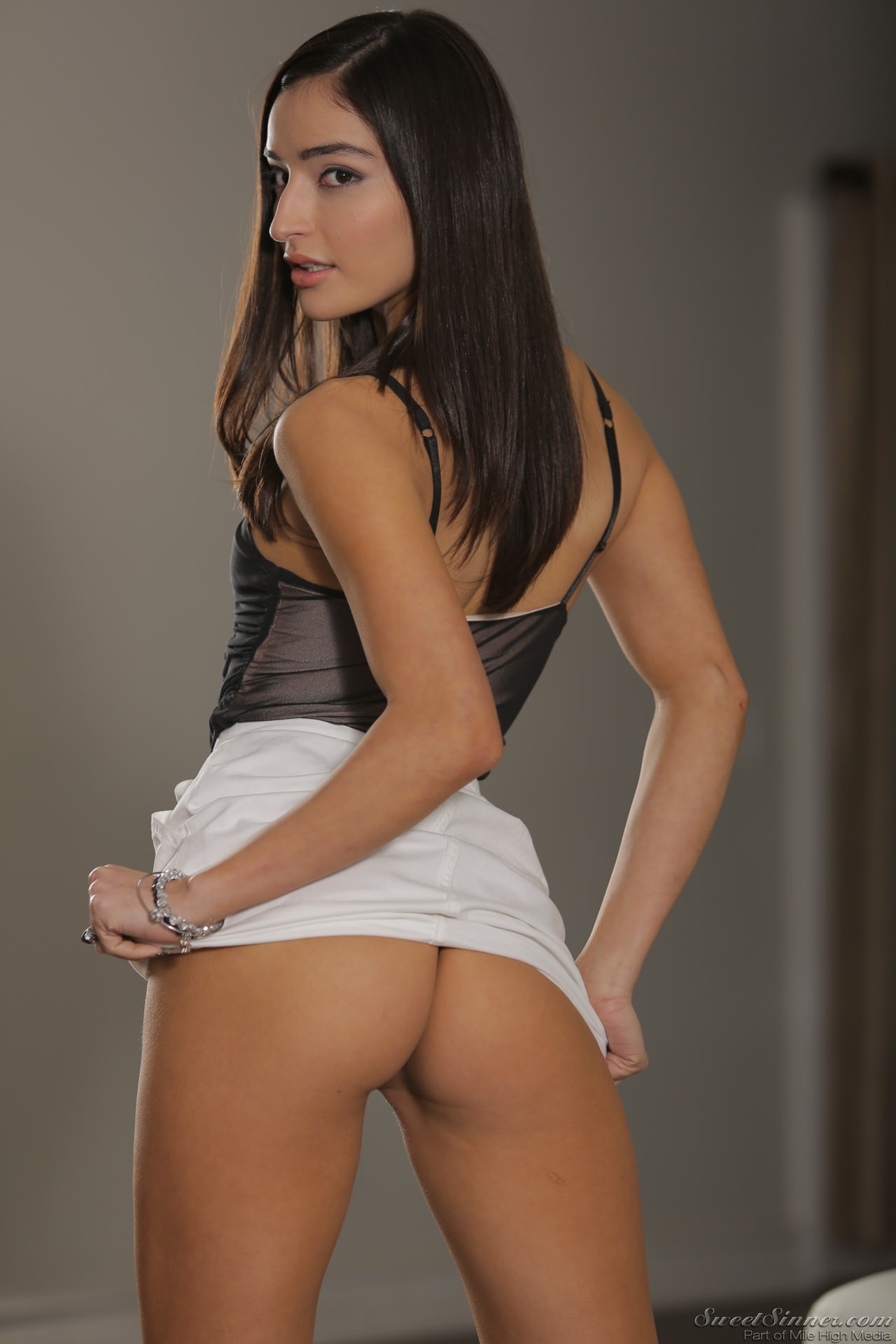 I've been a long-time fan of this series (and even posted about Forbidden Affairs 5 back in 2015), and I love how Jacky St. James continues to push the envelope. This one has a stellar cast, lots of hot action, and a nice twist that helps it stand out from the crowd.
Needless to say, you are definitely going to want to order up Forbidden Affairs 10: My Fiancée's Brother on DVD today!