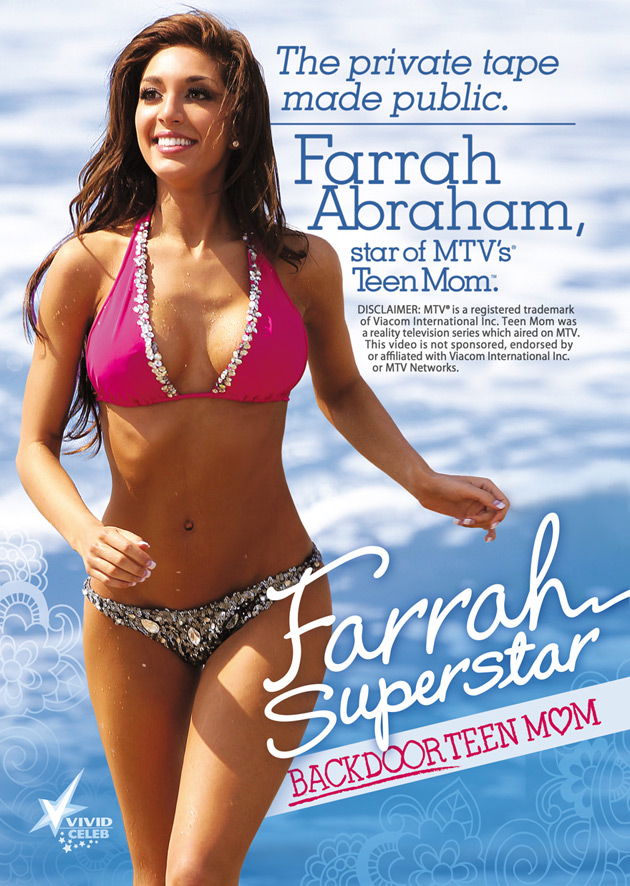 As we mentioned last week, Vivid acquired all rights to the infamous Farrah Abraham sex tape, and the aptly named Farrah Superstar: Backdoor Teen Mom was released online today at vivid.com, with the physical DVD hitting stores nationwide on May 14th.
While I haven't seen the full movie yet, this quick 47-second trailer has me REALLY excited to watch the full 70-minute video! Those new boobs of hers look mighty nice..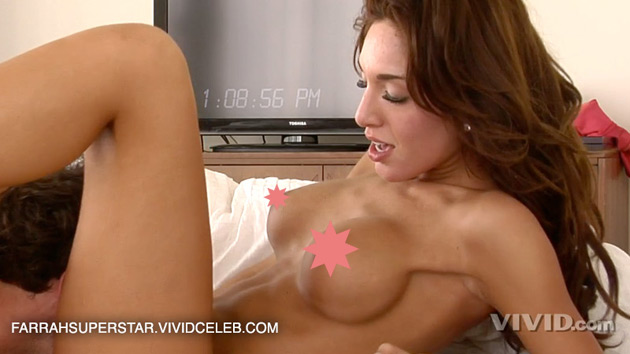 In celebration of this momentous occasion, we've giving away 5 copies of Farrah Superstar: Backdoor Teen Mom, courtesy of our friends at Vivid Entertainment!
Want to win one of these videos? Simply e-mail us and tell us who your favorite Teen Mom is. (Hint, it's the one that released a sex tape!)
Contest closed, congratulations to all the winners!
>> Purchase Farrah Superstar: Backdoor Teen Mom from adultdvdempire.com.