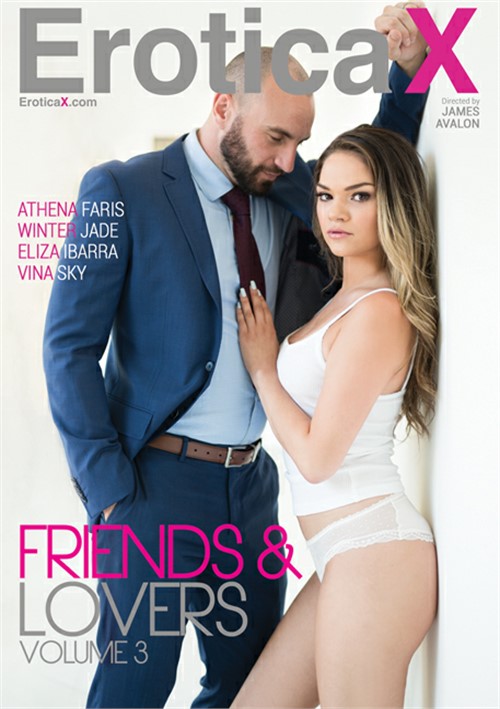 We've been fans of Erotica X's Friends & Lovers series ever since the first movie dropped way back in 2016. It's been a few years since the last movie came out, so we were stoked when we heard that Friends & Lovers 3 had finally arrived!
Friends & Lovers Vol. 3, the newest chapter of the acclaimed series from leading couples studio EroticaX, explores unexpected couplings and intense passion between friends. Veteran director James Avalon helms Friends & Lovers 3, which stars box cover model Athena Faris along with Winter Jade, Eliza Ibarra and Vina Sky in four scenes of sensual sex, true passion and real orgasms.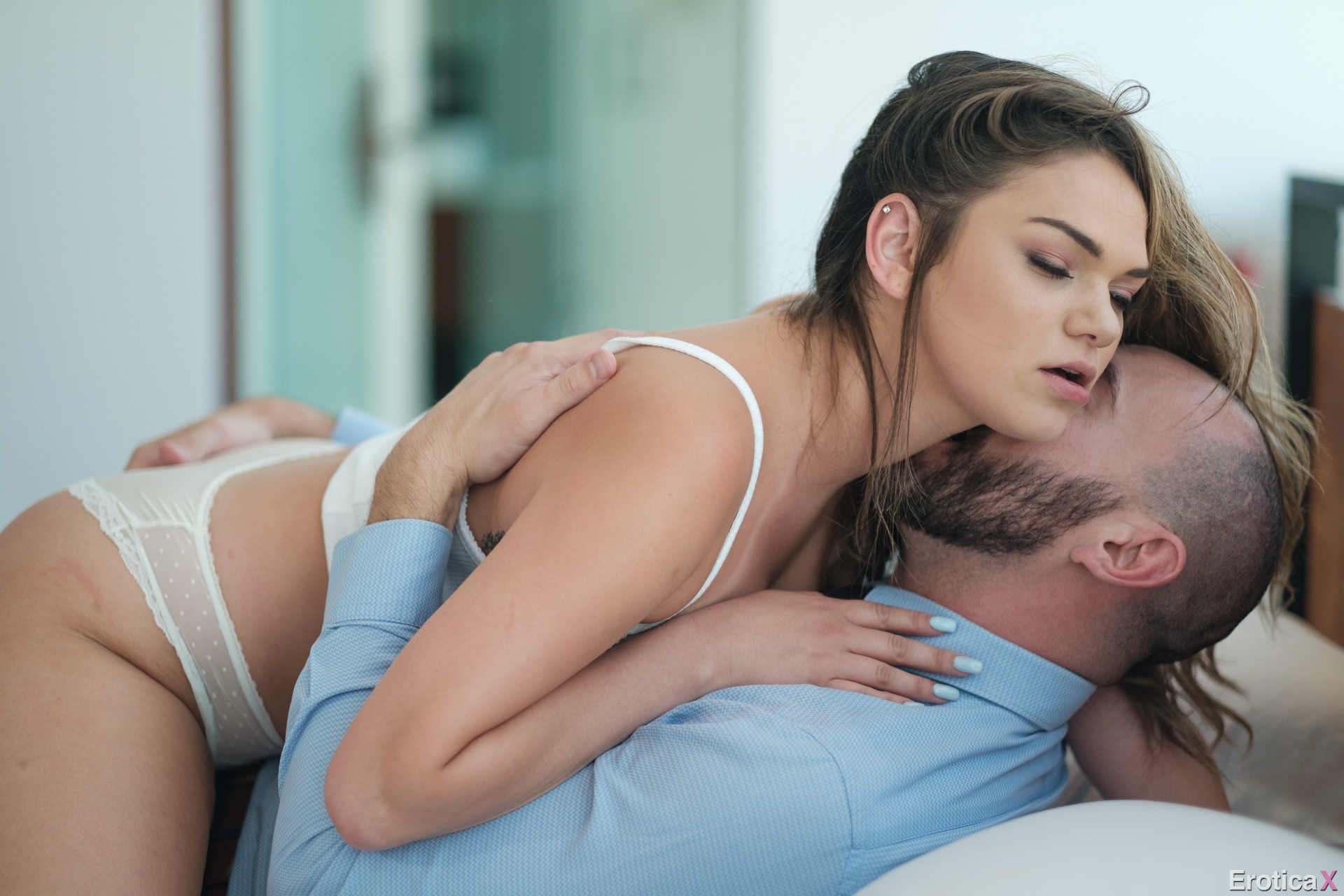 "James takes viewers into a world of hidden passions that are soon revealed in this explosive new installment of the series," said Jon Blitt, head of production for Erotica X's parent company, O.L. Entertainment. "Athena Faris is outstanding in her fiery scene of workplace attraction, as she leads a gorgeous young cast of adult stars in four erotic vignettes of friends becoming lovers."
The movie opens with Athena Faris who resists the prodding of her hunky co-worker to get up and get ready for work. She finally convinces him to take a wicked ride between the sheets for some torrid morning sex. Next, Winter Jade was told by her last date that she was a terrible kisser, so she asks her friend Tommy Woods to give her a few pointers which turns into a round of passionate sex.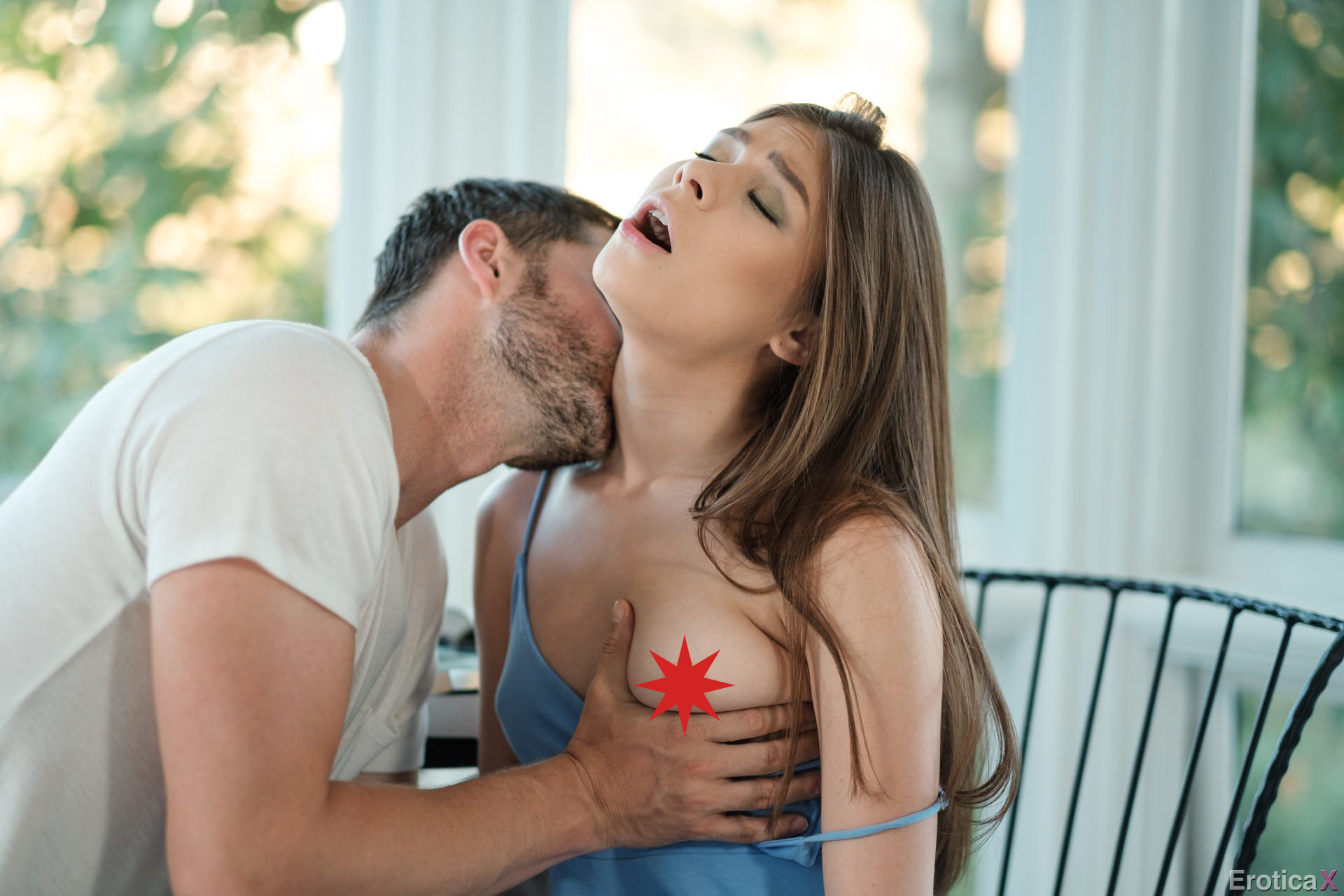 In scene 3, Eliza Ibarra needs a new dance partner after her first one drops out, so she enlists the help of a young French student to fill in. He's a terrible dancer, but the chemistry between them is just right. Finally, after Vina Sky's boyfriend breaks up with her, she bares her soul to her best friend Michael Vegas, but soon realizes she's been in love with him all along.
I took a quick peek at the movie, and let me tell you, there's some pretty hot action here in all four scenes. If you're looking for a steamy flick to get you fired up, check this out!
>> Order your copy of Friends & Lovers 3 today!