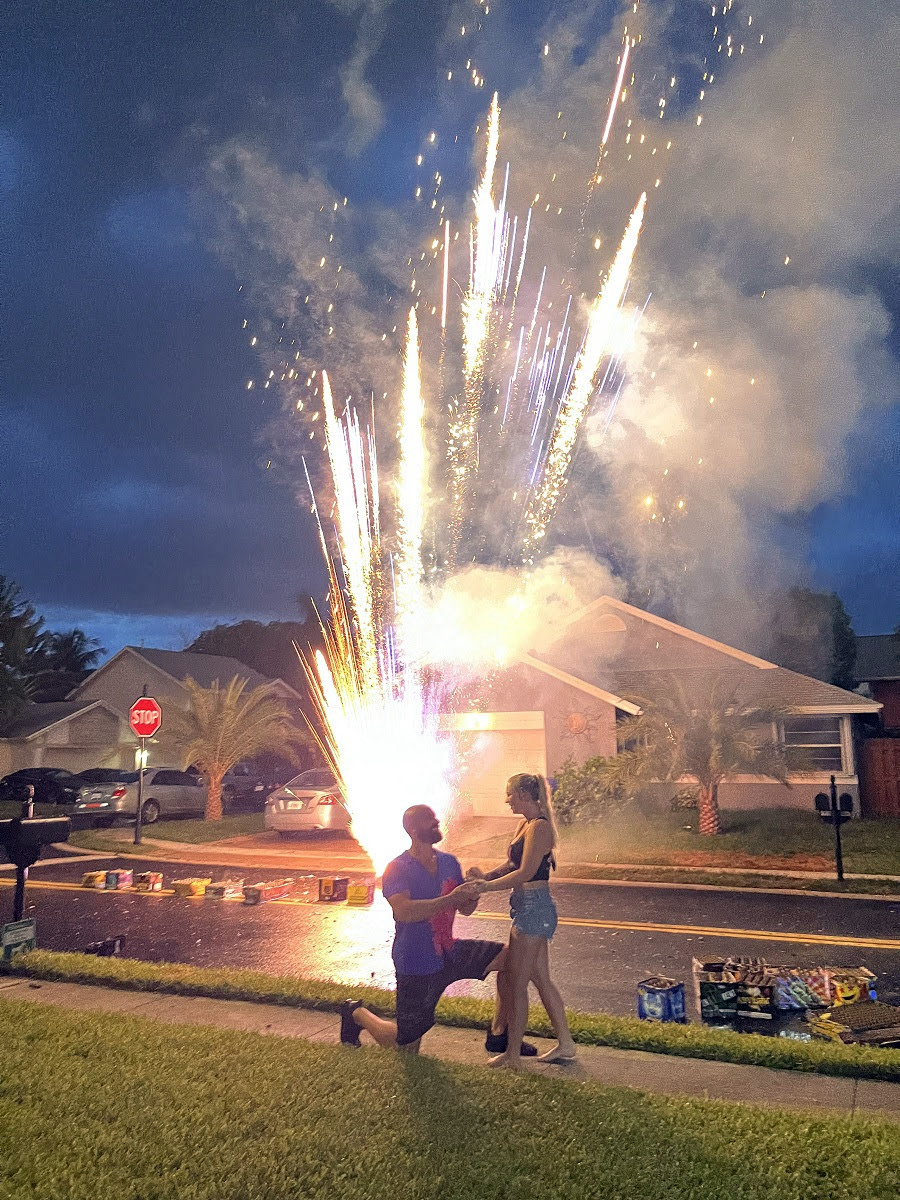 Bailey Brooke has long been one of my favorite porn stars, putting out consistently hot scenes that cause my pee-pee to stand attention. Apparently I wasn't the only one, as fellow adult star Sean Lawless proposed to the buxom blonde over the Fourth of July weekend, and she said yes!
"I said yes," the blonde bombshell announced to her fans, friends and followers this past week on her Twitter page, referring to the explosive Fourth of July marriage proposal from Lawless against a magical backdrop of fireworks crackling and swirling towards the night sky.
Not only that, but Bailey Brooke is trading in the fast-paced Miami/LA lifestyle for the laid-back farm life in her home state of Virginia, and Lawless is coming with her.
So what does this mean for Bailey Brooke and Sean Lawless fans? For now, Brooke is taking a break from shooting studio productions and will independently produce and release content exclusively to her OnlyFans subscribers, while Lawless has stepped away from performing as well – although he will continue to produce and direct films for Bang.com and host the Bang! podcast.
Judging by some of the clips on her Twitter account, it looks like I might have to pony up for her OnlyFans, because the stuff looks super hot!
Congrats to the happy couple, we wish nothing but the best for you two!