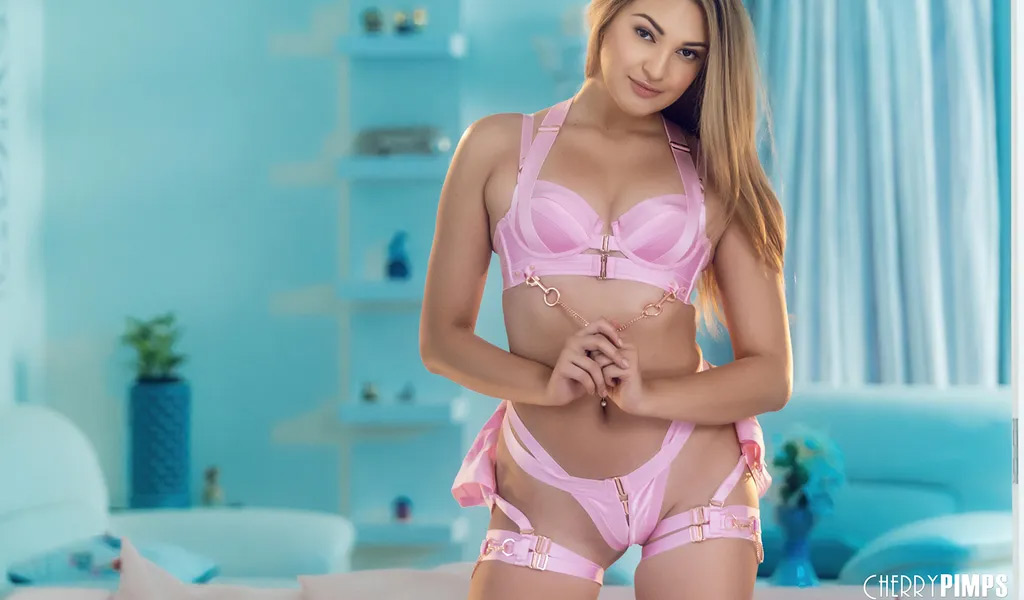 Adult website Cherry Pimps has crowned up-and-comer Gizelle Blanco as their Cherry of the Month for June 2022.
While Blanco has only been working in the adult industry for a year now, she has made quite a name for herself already, and it didn't take long for Cherry Pimps to take notice of her as well.
"After we had Gizelle Blanco over for one of our WildOnCam Live Shows, we knew instantly that we wanted to have her as a Cherry of the Month," said a Cherry Pimps representative. "Her personality shines in her scenes and just radiates with sexuality. We are so honored to be featuring this exotic babe for June."
Each month in 2021, Cherry Pimps selects and features a "Cherry of the Month," who wins a $500 cash prize plus a one-day shoot with the Cherry of the Month producer. At the end of 2021, all monthly Cherries go into selection for the Cherry of the Year, who will receive another cash prize and more. January's Cherry was Adria Rae, February was Kylie Rocket, March was Lily Larimar, April was Scarlit Scandal, and May was Charlotte Sins.
As the Cherry of the Month, Blanco appears in three brand new solo scenes and a girl/girl scene with Sarah Vandella. Not gonna lie, I'm a little bummed by the solo scenes, but I can't wait to see her scene with Sarah V, that one should be hot!
"I'm honored to be COTM for June. For the past eight months I've been in the industry, I've been admiring all the previous Cherries (they're all so GORGEOUS!), and I'm ecstatic to be a part of the family!" Blanco said.
"Working with Sarah Vandella was also amazing; I love her energy, and she's just such a good time to be around! hands down one of my favorite female performers to work with, and I'm so happy she was able to celebrate this intimate moment with me. I had so much fun during the shoot as well. I remember at the end of the day, I was feeling so amazing and couldn't wait to share the experience with everyone. I'm so excited to see how it looks, and I hope everyone loves it as much as I love shooting with Cherry Pimps!"
See Gizelle Blanco's Cherry of the Month scenes at www.cherrypimps.com.