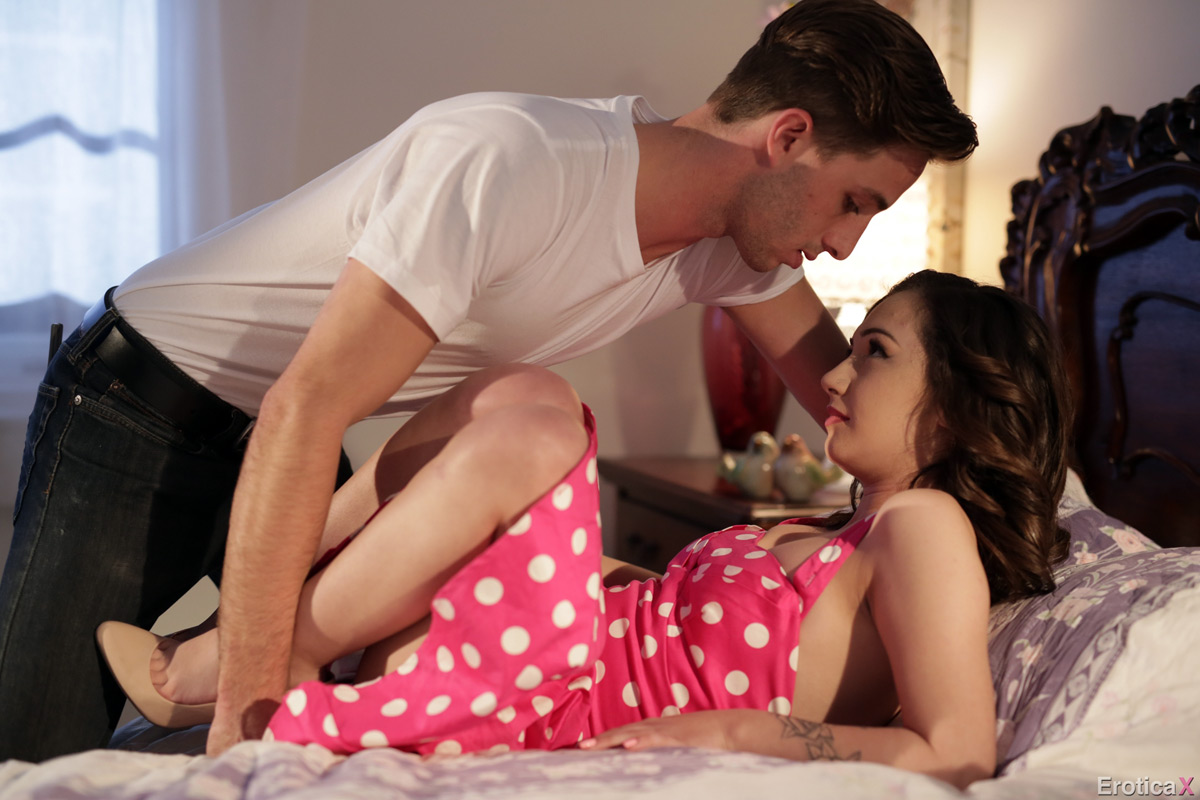 Have you ever wondered what sex was like back in the 50s, 60, 70s, & 80s? As you'll see in Erotica X's new film First Kiss, the clothes may have been different, but the sex was just as hot and passionate.
Directed by James Avalon and starring Lily Jordan, Lily Adams, August Ames, Arielle Faye, and Gia Paige, First Kiss captures romance through the decades as these young, gorgeous girls pursue their first kiss.
In Make Me Do Bad Things, 50's bad boy Lucas takes his girlfriend Lily for a ride in his sweet chariot. First he steals a kiss.. and then he steals something else!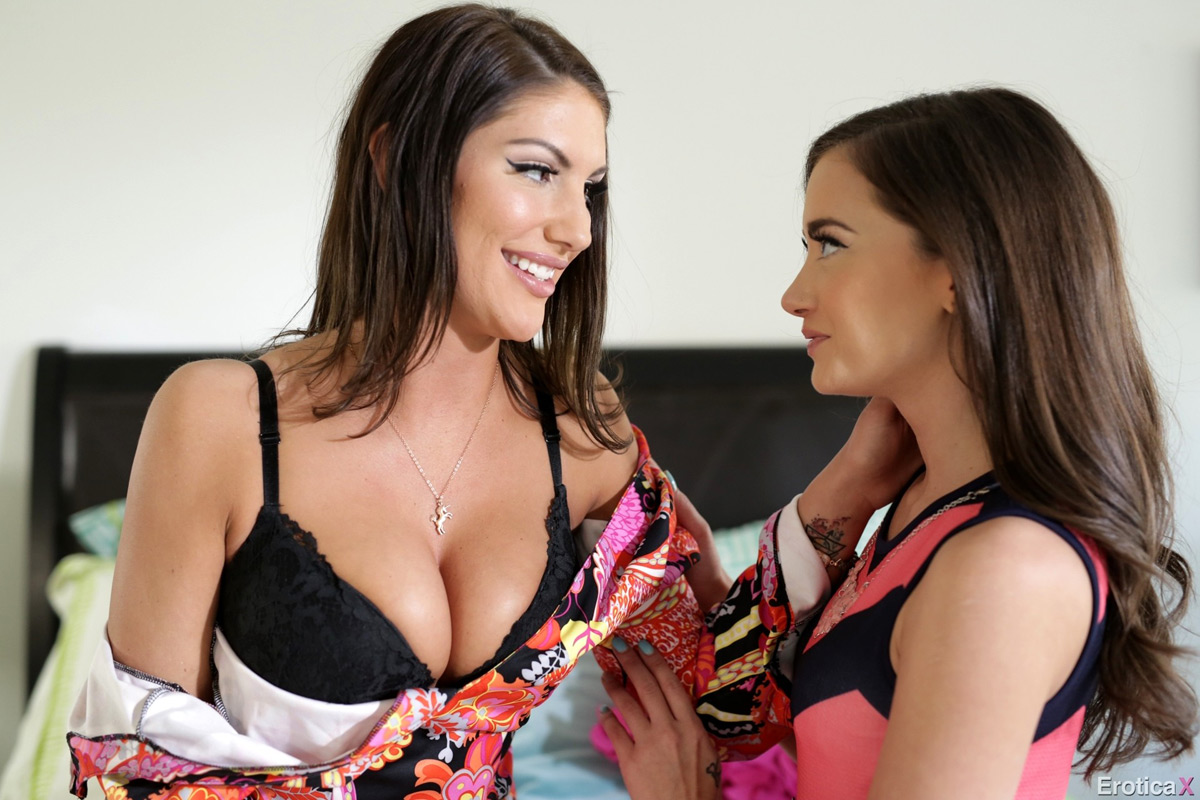 August and Gia are hard at work on a psychology experiment when they discover a strong attraction in She's All I Want. It's the swinging 60's after all, and girls are trying all sorts of things, including each other.
Lily and Rion are out camping during the 70's, and in the confines of the tent, they learn that neither of them has been kissed. It All Starts With A Kiss ends with explosive orgasms!
It's the 80's when girls just want to have fun. Arielle goes looking for her girlfriend to study with, she finds her friend's brother Ryan instead. Shedecides instantly she wants him for My First Kiss, and for her first fuck!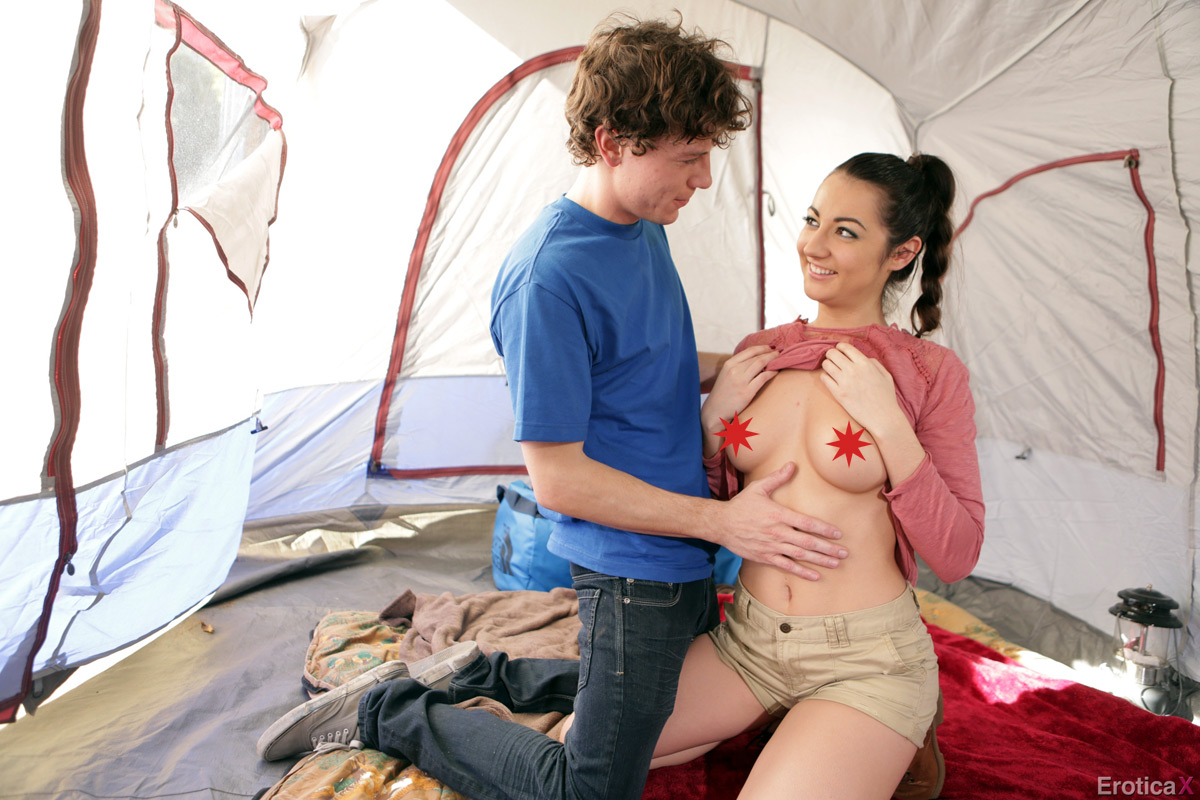 "Beautiful young people capturing the excitement of a first kiss is the basis this new movie," says Jon Blitt, head of production for Erotica X. "First kisses and first sexual experiences are wrapped in nostalgia, which is why we thought it perfect to set the scenes in different periods of time – the result is another fantastic couples-friendly film from Erotica X."
I don't know about you, but I'm pretty excited about reliving that first again and again through the decades! If you feel the same way, make sure you order your copy of First Kiss today!