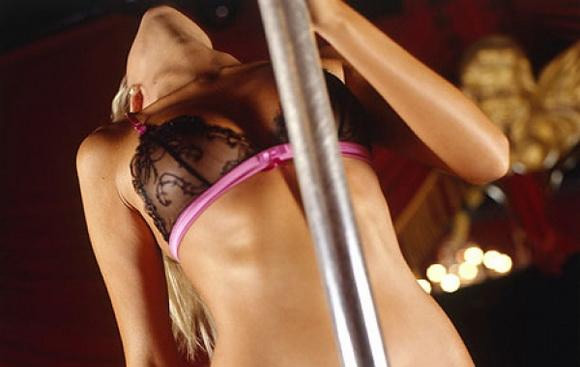 4 years ago, the State of New Jersey was starting to implement the sweeping trend of not allowing smoking in it's restaurants and bars. To me, this was a screaming improvement, but for others not so much. There was a huge uproar from many businesses, especially the bars, claiming that this would hurt their business. The biggest screamers of all were the strippers!
Strippers felt that restricting smoking in their establishments would severely reduce the number of clientele. (Oh, I think they underestimate the desperateness of males who need to see the booty!) So they planned to stage a protest at the State House in Trenton. Well, word got out that strippers would be at the State House protesting this horrific policy!
On the day of the rally, a news crew captured the event. 3 strippers, a pole, and about 400 lonely men who came out to see some strippers! This day has now become etched in stone as a day where we honor our hard working, heart of gold, working their way through school, strippers.. And everything they've done for us. And now, we can honor them with a clean conscience that they can work hard and not get cancer from second-hand smoke!
Please help me in spreading the word of this very important holiday. Throw one back, pick up something from Hallmark store if you're friends with a stripper (yet I'm pretty sure they don't have a Stripper Day section.. yet!), and bask in the hard work that these individuals do for us poor lonely souls on a daily basis.
So here's to you strippers! Happy Stripper Day!