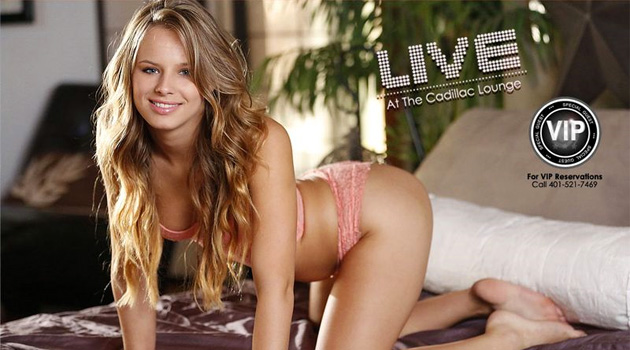 Adult entertainment superstar Jillian Janson is set to showcase her stellar moves at the Cadillac Lounge Gentlemen's Club this weekend. On February 19th and 20th, the brunette beauty will be on stage stripping down at the special featured dancer engagement. The popular performer promises to deliver an extra sexy show for the fans that attend the two night event.
"I love dancing and I'm very excited to be back on the stage," said Jillian. "My fans know just how naughty I can be in my movies. Wait until they see me in person!"
After each show, Jillian will be on hand to meet fans, pose for pictures and sign copies of her latest DVDs. The Cadillac Lounge is located at 361 Charles St in Pawtucket, Rhode Island. More information on Jillian's appearance can be found on the club's Facebook page or on their official website.
Jillian's fans will be pleased to know that she's featured in a new release – Big Ass Curves Volume Seven. Once again demonstrating her award winning sex skills, the naughty hottie delivers an erotic performance that will leave viewers breathless. The DVD cover sees an incredibly hot image of Jillian, nude, wet and showing her delectable assets. The Team Skeet release is available from adult retailers now.
Meet Jillian Janson in person on February 19th and 20th at the Cadillac Lounge! Then be sure to order her latest movie Big Ass Curves Volume Seven.