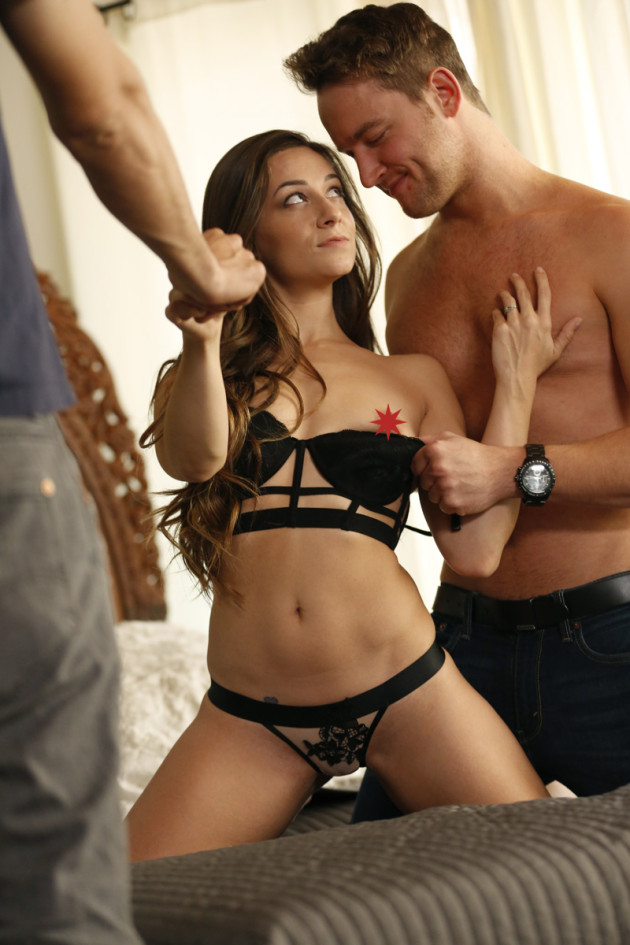 New Sensations has released How to Train a Hotwife 2, the latest scripted hotwifing drama from Jacky St. James. The feature is the second volume in a provocative new series from the studio's Tales From the Edge banner and stars Cassidy Klein as a woman experiencing a sexual awakening while fulfilling her husband's hotwife fantasy.
"The hotwifing lifestyle is fascinating at first glance because of its taboo appeal and undeniable eroticism. But, when you look closer at the trust and love each couple must have to enjoy such sexual freedom, it's really quite beautiful and all the more sexy," Jacky St. James said. "How to Train a Hotwife 2 continues to explore that dynamic between husband and wife that helps transcend the traditional and opens up a new level of intimacy."
How to Train a Hotwife 2 stars Cassidy Klein and Ryan McLane as a happily married couple who are actively experimenting with their sex life on a nightly basis. When Ryan expresses his desire to see Cassidy with other men, she's shocked and takes to the internet to research the act of hotwifing. Titillated by couple Aria Alexander and Michael Vegas' online story and encouraged by married friends Robby Echo and Kasey Warner's lifestyle experience, Cassidy takes the plunge with co-worker Van Wylde. The movie also includes performances by Toni Ribas and Ramon Nomar.
"It's so fun to play the role of a woman whose husband is into her fucking another man," Cassidy Klein said. "It's always a pleasure to work with Jacky St. James and with my co-stars Van Wylde and Ryan Mclane."
Cover-girl Aria Alexander said, "Jackie is one of my favorite directors to work for. She has amazing energy and encourages performers to fuck each other the way they want to, breeding the sexiest of films!"
We absolutely loved the first How To Train A Hotwife, and after watching the trailer for this one, it looks like we're in for another treat!
>> Grab your copy of How to Train a Hotwife 2 today!