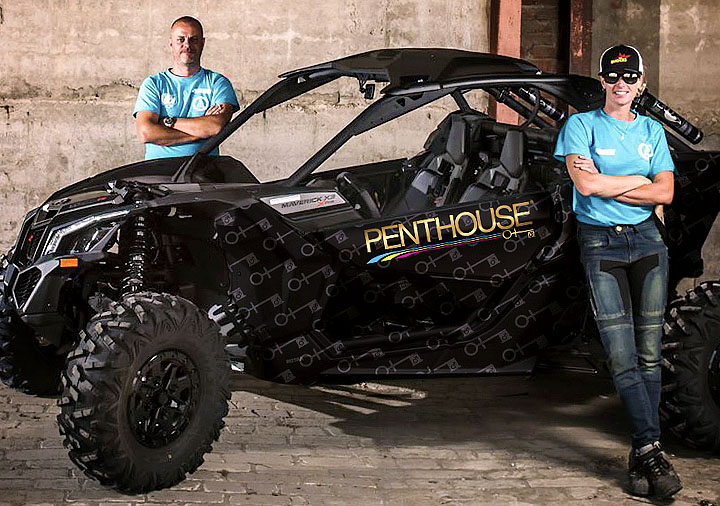 Penthouse World Media LLC, adult media brand and publisher of Penthouse magazine, and Penthouse Clubs Worldwide LLC have partnered to sponsor veteran off-road driver Olga Rouckova at the 2019 Dakar Rally, the world-renowned off-road endurance rally which runs from January 6 to 17 in Peru.
The 10-stage race will feature a variety of off-road vehicles in four classes and covers 3,100 miles from start to finish. Rouckova will be one of 17 female competitors in the race made up of a total of 334 racers. While this is a traditionally male-oriented event, the 2019 Dakar Rally hit a huge milestone with the most female drivers to date, empowering women around the world to showcase their competitive skills.
"We are excited to be supporting the highly-accomplished Olga Rouckova in this amazing challenge which is the Dakar Rally. It is an honor for PENTHOUSE to represent a female driver who embodies beauty, strength, and determination, and this is a direction the brand is excited to embrace," said Catherine Brandt, COO of Penthouse World Media LLC.
"Penthouse Clubs Global Licensing LLC, the exclusive Licensor of the world's premier gentlemen's club brand, is pleased to support Rouckova in this feat. The Dakar Rally stands for both excellence and luxury, two traits embodied by Penthouse Clubs around the world, and we're thrilled to provide a platform for a woman to excel and succeed in an arena that's traditionally dominated by men." said John Kirkendoll, CEO of Penthouse Clubs Global Licensing LLC.
As sponsors, Penthouse World Media LLC and Penthouse Clubs Global Licensing LLC will provide financial and promotional support to Rouckova, by way of marketing and advertising campaigns as well as media opportunities during the race. Terms of the agreement were not disclosed.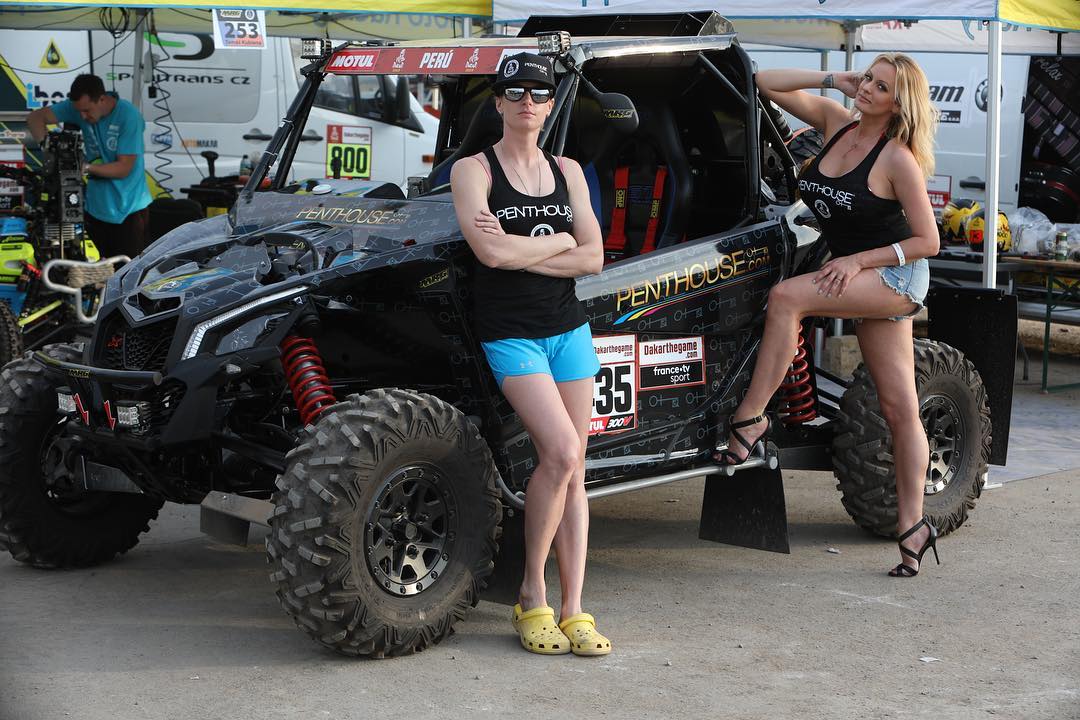 "I am honored and grateful to be sponsored by PENTHOUSE, the iconic brand that represents beauty, culture and progressive thought," Rouckova said.
Born in Czech Republic, Rouckova is an accomplished quad racer with her four-wheeled motorcycle-like vehicle, having participated in a number of competitions like the FIM BAJA Europe for 3 years finishing every race on the podium, the Merzouga Rally in Morocco, along with obstacle races such as the Spartan race, Army Run, Gladiator Race and many others.
You can read the rest of Olga's interview with PENTHOUSE here.