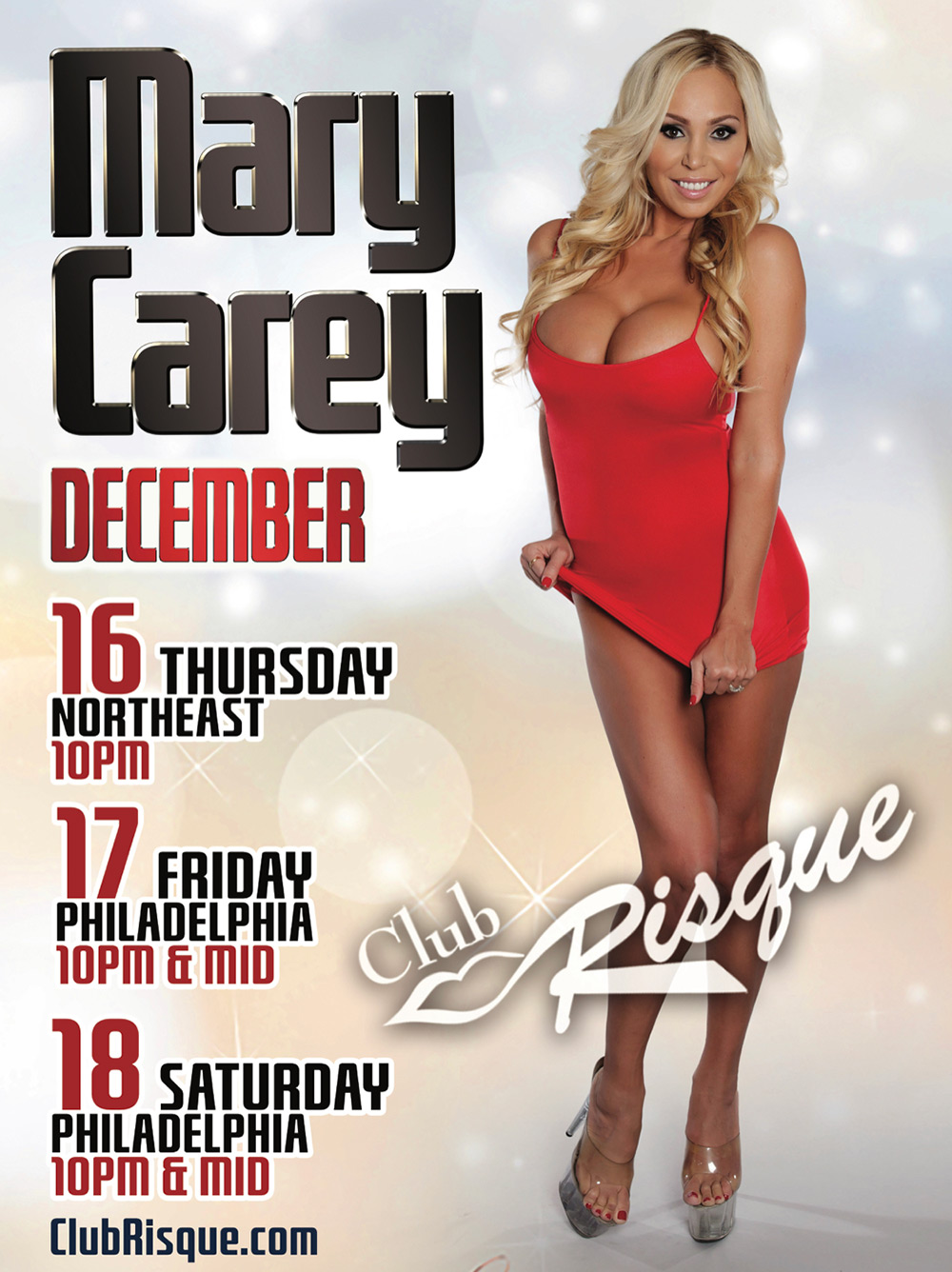 Get excited boys, because the one and only Mary Carey is making her Philadelphia debut at Club Risqué next week, where she will be up on stage shaking her massive tits and that great firm ass of hers while onlookers shower her with singles.
Mary Carey got started in the business as an exotic dancer, and quickly became jealous of the top-billed babes who were bringing in more fans than her. Mary knew she was way hotter and way sluttier than these girls, and she decided to become a top featured dancer herself… by becoming a porn star. If that wasn't enough, she ran in the 2003 California gubernatorial recall election, which made her a household name overnight.
I remember discovering her bodies of work after she ran for governor, and it was love at first sight.. of those titties! So yeah, you can be sure that I'll be parked in the front row angling for the best view as she shakes what her mama plastic surgeon gave her! Don't miss out on the chance to see this bodacious blonde as she performs live on stage next week at all three Club Risqué locations:
Here's her schedule:
Thursday December 16th NorthEast – One Show Only 10PM
Friday December 17th Philly – Shows 10PM & 12AM
Saturday December 18th Bristol – Shows 10PM & 12AM
If you're in the Philadelphia area, make sure you come down at least one of these nights and show Mary some of that Brotherly Love that we're known for. I'll be front and center with a stack of one's at the ready!