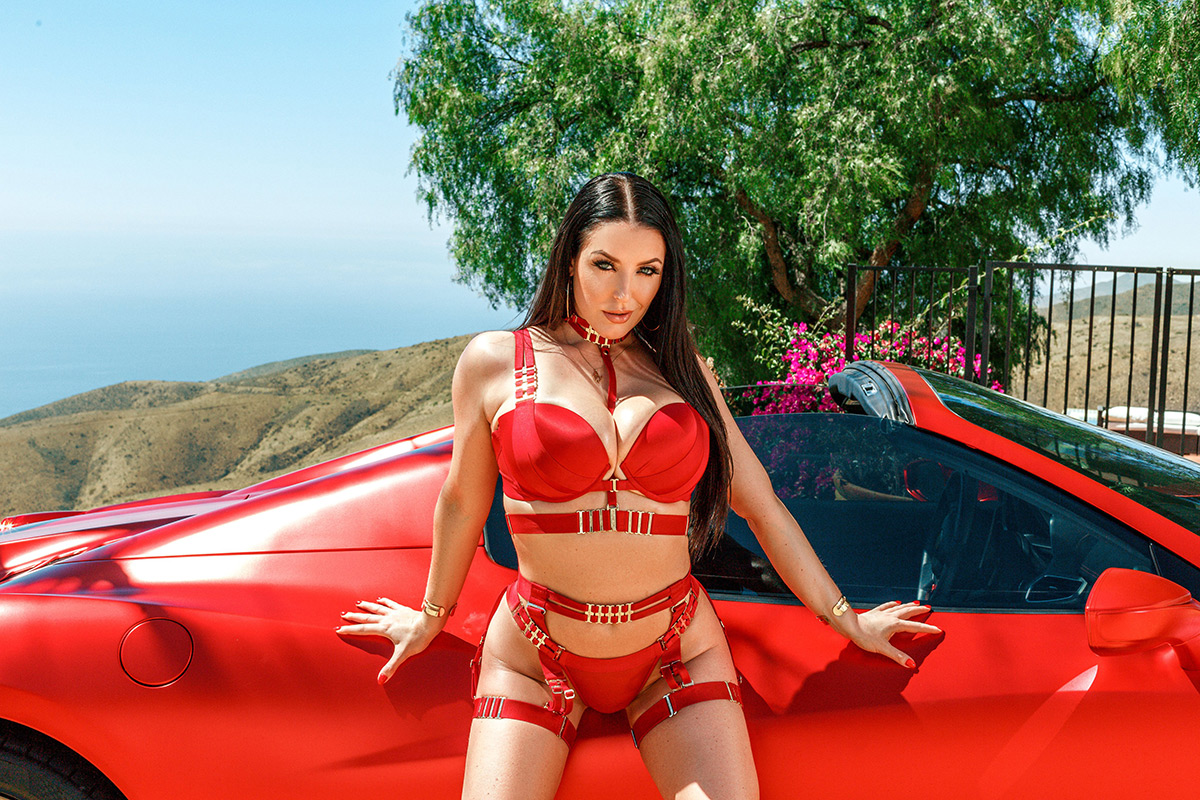 Get excited Angela White fans, because everybody's favorite buxom beauty has signed an exclusive performer contract with Brazzers! Two of our favorites working together can only mean good things to cum in our future.
"Everybody knows Angela White. She is the most influential and sought-after talent in the world and her star power knows virtually no bounds. We are honored that she chose Brazzers to be her home at this stage of her career. Our goal is to take Brazzers to new and exciting heights – what better way to do that by signing the best of the best?" said Brazzers producer Ryan Hogan.
Since making her debut in 2003, Angela White has established herself not only as one of the biggest names in porn but also as an outspoken advocate for the adult industry and leading figure in the talent community.
"I am so excited and honored to be a Brazzers exclusive contract star," said Angela. "And to start my collaboration with the biggest porn company in the world, we decided to do the biggest scene a performer can do: a gangbang! My fans know me for my intense and passionate gonzo scenes, and that's exactly what I'll be delivering on Brazzers.com: blowbangs; DPs; gangbangs; and lots of hard anal.
Already an AVN Hall of Famer, Angela became AVNs first ever 3x Female Performer of the Year in 2020, adding to an already stellar list of accolades that includes over 80 awards and more than 140 award nominations. Angela's exclusive partnership with BRAZZERS now promises to see both performer and studio reach new heights together.
"While I've achieved a lot in my career, I've never been one to rest on my laurels," said Angela. "I am always looking to take my performances to the next level, and Brazzers is the perfect partner for my next chapter as a performer. Working closely with the team at Brazzers to bring this collaboration to life has been a career highlight. And I can't wait for my fans to see the amazing scenes we've been shooting. Thank you to Ryan Hogan and the entire team at Brazzers for this exciting opportunity." 
Brazzers anticipates a highly collaborative partnership that will raise the bar for both performer and brand. "Expect a very hardcore version of Angela," said Hogan. "Brazzers and Angela are combining their powers to bring fans the wildest, most over-the-top scenes of her career! Anticipate some very exciting projects that will push the limits and change the landscape of what is possible in adult entertainment!"
The Angela White era on Brazzers kicks off with perhaps the biggest scene of the year, Take Control, premiering on October 15, 2021, exclusively on Brazzers.com. Now if you'll excuse me, I have a scene to review… with my pants off. 😀