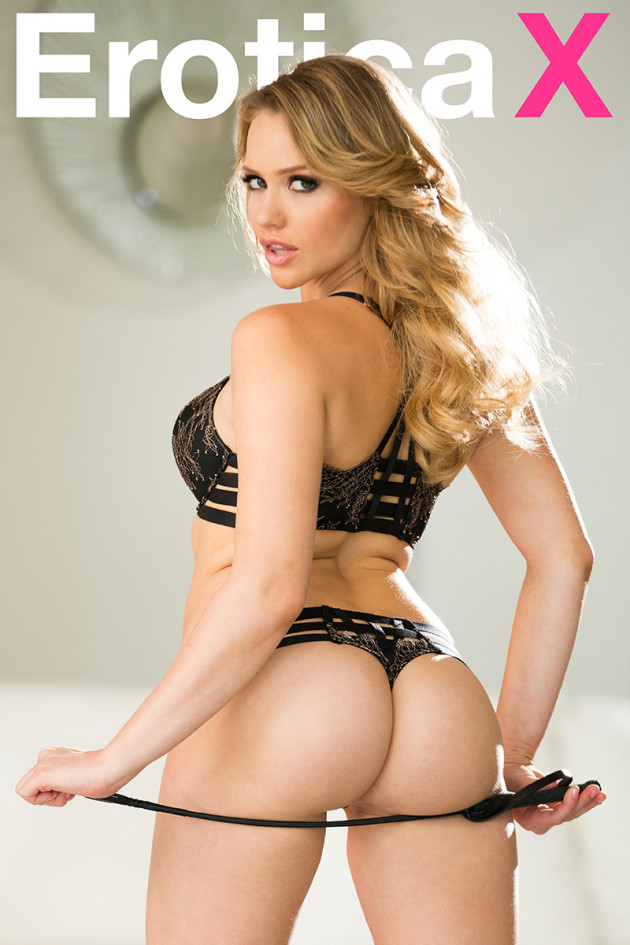 Thanks to the popularity of books like 50 Shades of Grey, kinky sex is no longer looked at as a taboo subject. And Erotica X now is jumping into the fray with Fetish Fantasies: Volume 1, which comes out tomorrow. In the movie, director Mason introduces you to the world of fetish sex through four beautiful and kinky scenes.
Mia Malkova, who recently signed an exclusive boy/girl contract with O.L. Entertainment, leads the all-star cast of gorgeous performers. In addition to Mia Malkova, Fetish Fantasies: Volume 1 also stars Anissa Kate, Jessie Andrews, and Ashlyn Molloy.
"This new series embraces the dark and seductive world of kink, while still holding true to Mason's vision for Erotica X," says O.L. Entertainment President Claude Hyppolite. "Fans will be captivated by this release, and the beautiful cast led by our contract star Mia Malkova."
Mason invites viewers to surrender to a world of temptation and desire in Fetish Fantasies: Volume 1. The movie includes four tantalizing encounters of submission and dominance. Viewers can watch as four couples indulge in their darkest desires with restraints, blindfolding, body worship, and discipline.
The signing of Mia Malkova to an exclusive contract demonstrates Erotica X's commitment to providing the highest quality adult entertainment showcasing the most beautiful, sexually charged women in the world.
Fetish sex + Mia Malkova + Mason = WIN!
>> Get your copy of Fetish Fantasies: Volume 1 today!