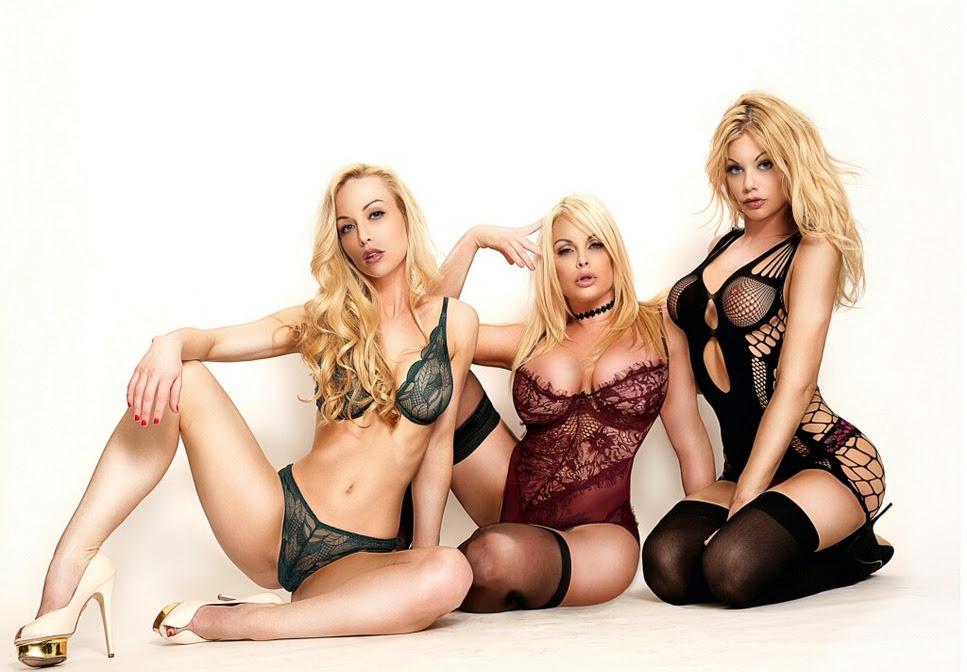 TRENCHCOATx just released their latest all-star scene, The Female of the Species, Episode 3 — Outro, which stars Kayden Kross, Jesse Jane and Riley Steele.
Kross, who helms the studio, conceptualized and directed the reunion with her co-stars, who last performed together in 2012. In the scene, the trio "decide to end their final scene together on their own terms."
"We had a hard time getting through the day because we were all back together and kept getting distracted with old stories and our own tongue-in-cheek references in the script," said Kross of the on-set experience.
Jesse Jane was elated with the opportunity to work with Kross and Steele again, but this time was incredibly unique. "For all of the scenes we've done together, we'd never done one with just the three of us, and we had been asking for years. Sometimes you just have to take matters into your own hands and TRENCHCOATx was the perfect place to do it for."
The 22-minute TRENCHCOATx scene was the first that Jane and Steele had done in over a year, and it is filled with references to their Digital Playground contract star days, with some familiar faces from the crew. The scene is titled Outro, which Kross describes as a self-aware, deconstructed take on the end of an era.
"Fans of that time will feel like they're in on the joke," Kross said. "This was a very personal project for all of us and I'm so happy that Jesse and Riley were able to do this with me."
Steele sums up the scene and opportunity. "It was so much fun being back together again, and of course the sex was as hot as ever!"
Three of the hottest adult stars ever in one steamy scene. Yeah, you're definitely going to want to check this one out! The scene can be viewed at TrenchcoatX.com.