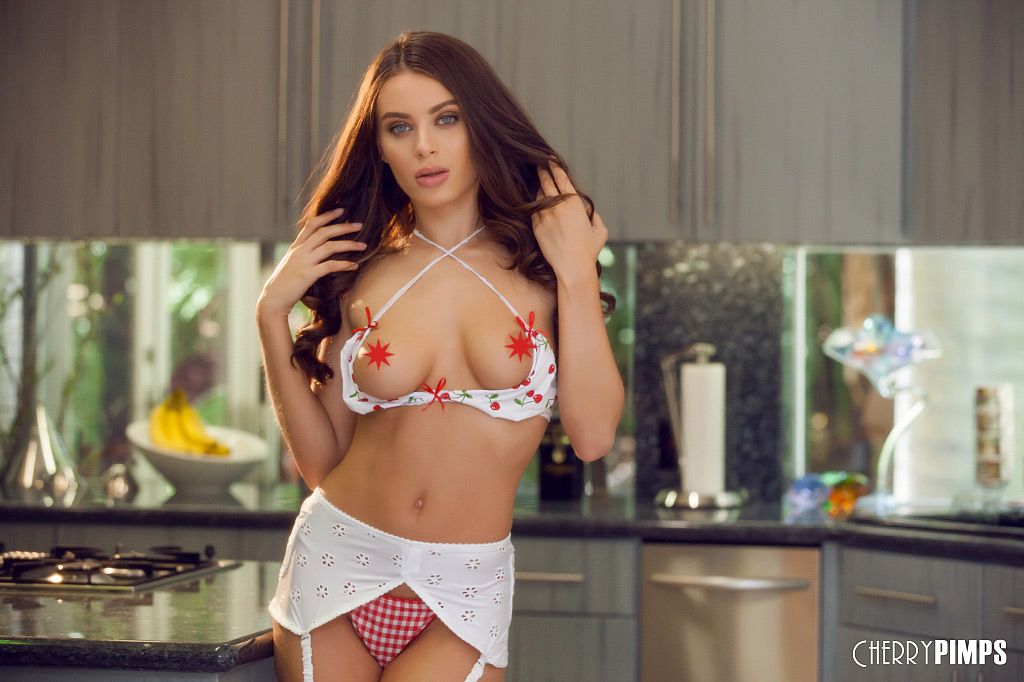 In case you haven't heard, 24-year-old retired adult film star Lana Rhoades is back on the market, with her ex-boyfriend Mike Majlak breaking the news to his followers on YouTube earlier today. "So you're saying there's a chance?!"
The couple had been dating for 10 months, and Mike had an influence in Lana leaving the industry, something which he talks about in his breakup video. Which begs the question, will the brunette beauty return to the industry now that's she's single once again?
Or is she making enough money from her OnlyFans and other endeavors that she doesn't need/want to come back to porn? Many of us would love to see her make a triumphant return, and I think a big contract from Brazzers might be just the thing to bring her back!
But aside from that, lets talk about the fact that Lana is single again. She is absolutely gorgeous, she fucks like a champ (god knows I've watched enough of her videos to make that claim), and from what Mike said, she was one hell of a girlfriend, completely loyal and giving the relationship 100%. Sounds like the total package, right?
So why did Mike break up with her then? According to him, Lana was just ready to take their relationship to the next level (moving in together), while he just wasn't ready for that. What a moron. But his loss is our gain.
Want a shot with Lana? Then stop what you're doing, slide into her DMs and shoot your shot! Because like Wayne Gretzky said, you miss 100% of the shots you don't take.