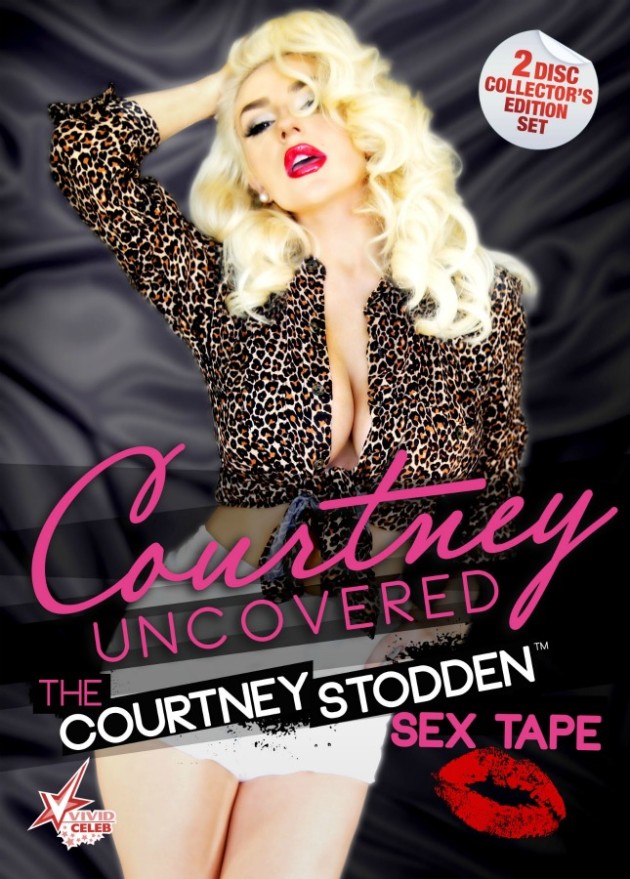 If the name Courtney Stodden sounds familiar to you, she's that bimbo who made headlines at age 16 when she married The Green Mile actor Doug Hutchison, who was then 51. The huge age difference between the two caused a media frenzy, resulting in a slew of television show appearances. She even managed to score her own web series, which I doubt very many people actually watched.
But eventually her star began to fade, so she decided to follow in the footsteps of Kim K and Farrah Abraham and release a sex tape! Of course, she claims that her "intimate self pleasure video" was made exclusively for her private use and was never intended to be seen by the public. But a friend stole the original DVD, made a copy and offered it for sale to Steven Hirsch, head of Vivid Entertainment, who wanted to buy it as soon as he saw the footage.
You can watch a work-safe clip from Courtney Uncovered here:

As the story goes, Courtney was upset when she learned that her video had been copied and exploited, and instructed her attorney to send a cease and desist letter to Vivid. Hirsch offered to give the tape back to her, but he pointed out that other copies made could possibly surface on the internet whether Courtney liked it or not. So he offered Courtney $1 million for the movie, which she claims she's giving to charity.
Of course, nobody believes this load of bullshit, but who really cares? The bottom line is that if you have ever fantasized about watching this blonde bimbo diddle herself to "an unbelievable climax,", you should definitely watch Courtney Uncovered: The Courtney Stodden Sex Tape, which is available now on Vivid.com.