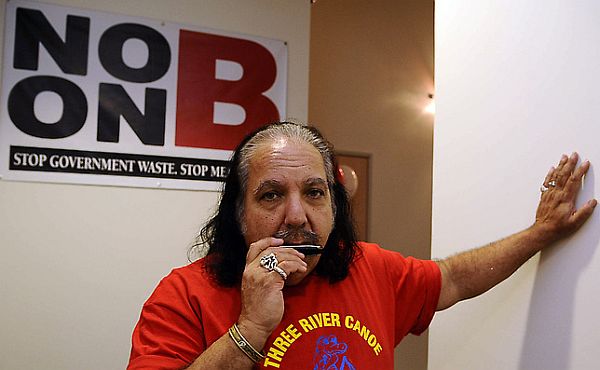 On Tuesday, California passed the controversial Measure B ordinance, which will require all porn actors to wear condoms during sex scenes shot in Los Angeles County. Most of the porn industry fought vigorously against the measure, but 56% of voters believed they know what's best for the industry.
Ron Jeremy told the Daily News that condoms and porn just don't mix:
People think they're doing performers a favor, but the performers don't want it. They've studied this, and people don't want to see rubbers in porn. They say it ruins the fantasy. You can't make a film with rubbers, dental dams and white gloves and think it will sell against a European product that's natural, hardcore sex.
While the Free Speech Coalition is filing suit to challenge this law, there's also talk about moving the billion dollar industry (and it's accompanying 10,000 jobs) to a more welcoming community. Areas reportly interested in having them include Las Vegas, Arizona, and Florida.
It should be interesting to see how things play out in the coming weeks.