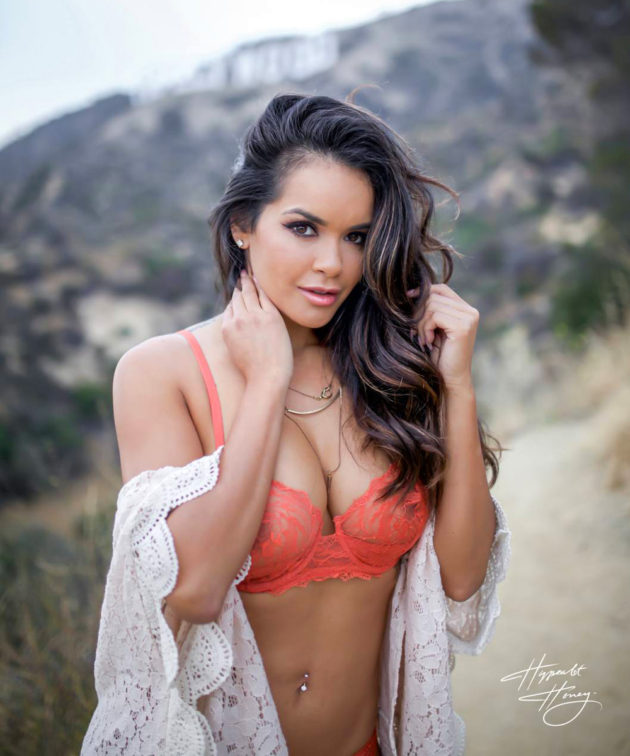 Looking for a little Latin spice in your life? Adult star Daisy Marie will be performing for the first time at Vivid Gentlemen's Club in Houston from October 20-22nd.
Daisy is of Latin & Filipino heritage and grew up in Los Angeles. Her father was a former professional boxer from Mexico, and Daisy spent several of her formative years in the gym where he trained. The stunning brunette with a curvy figure and bubbly personality entered the adult entertainment business a day after her 18th birthday and has never looked back. In addition to her movie work, she's also appeared on numerous magazine covers, including Penthouse, where she was featured as a Pet of the Month!
"I've already been in touch with some of my fans in Houston," said Daisy. "I'm so excited to see and hug them at the club. I've known many of them for several years."
Daisy looks forward to meeting her fans in Houston, posing for snapshots, and signing autographs during her dance breaks.
Let me tell you, Daisy is one hot tamale, and if I were in Houston next week, I'd be front and center for all of her performances! If you feel the same way, make sure you come out and show her some love.