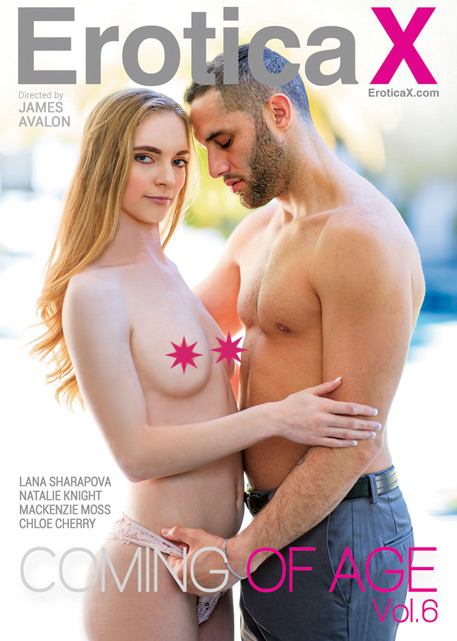 Leading couples studio Erotica X presents sexy teens recall their first sexual encounter in Coming of Age 6, the new installment of the ingénue sex series.
Industry veteran James Avalon directs "Coming of Age 6," starring box cover model Lana Sharapova along with Natalie Knight, MacKenzie Moss and Chloe Cherry in four scenes of sensual sex featuring real chemistry and real orgasms.
Coming of Age 6 opens with Chloe Cherry who decides to finally break the ice and have her first sexual experience will a fellow virgin. Next, Mackenzie Moss's boyfriend calls her a prude, so she decides to prove him wrong in big way. Lana Sharapova is next when she feels that she's being extremely ignored, despite excelling in her physics and biology classes, but what she really wants is some real-life experience on the hidden secrets of human sexuality.
Finally, Natalie Knight is caught getting a little too hot and heavy with her boyfriend, so her mother sends her out of town until things cool down. But it's there where the sexy teen finds a young workout junkie, who introduces her to the art of making love.
"James presents four engaging tales of young love in his inimitable cinematic style," said Jon Blitt, head of production for Erotica X's parent company, O.L. Entertainment. "Gorgeous Lana Sharapova shares her captivating energy and passion in a scene that highlights this new installment of the series. Like Lana, the gorgeous trio of Natalie, MacKenzie and Chloe are outstanding in their scenes with a freshness that will captivate viewers."
While all four scenes are great, for me, Lana Sharapova and Natalie Knight's scenes really steal the show, the action is absolutely smoldering!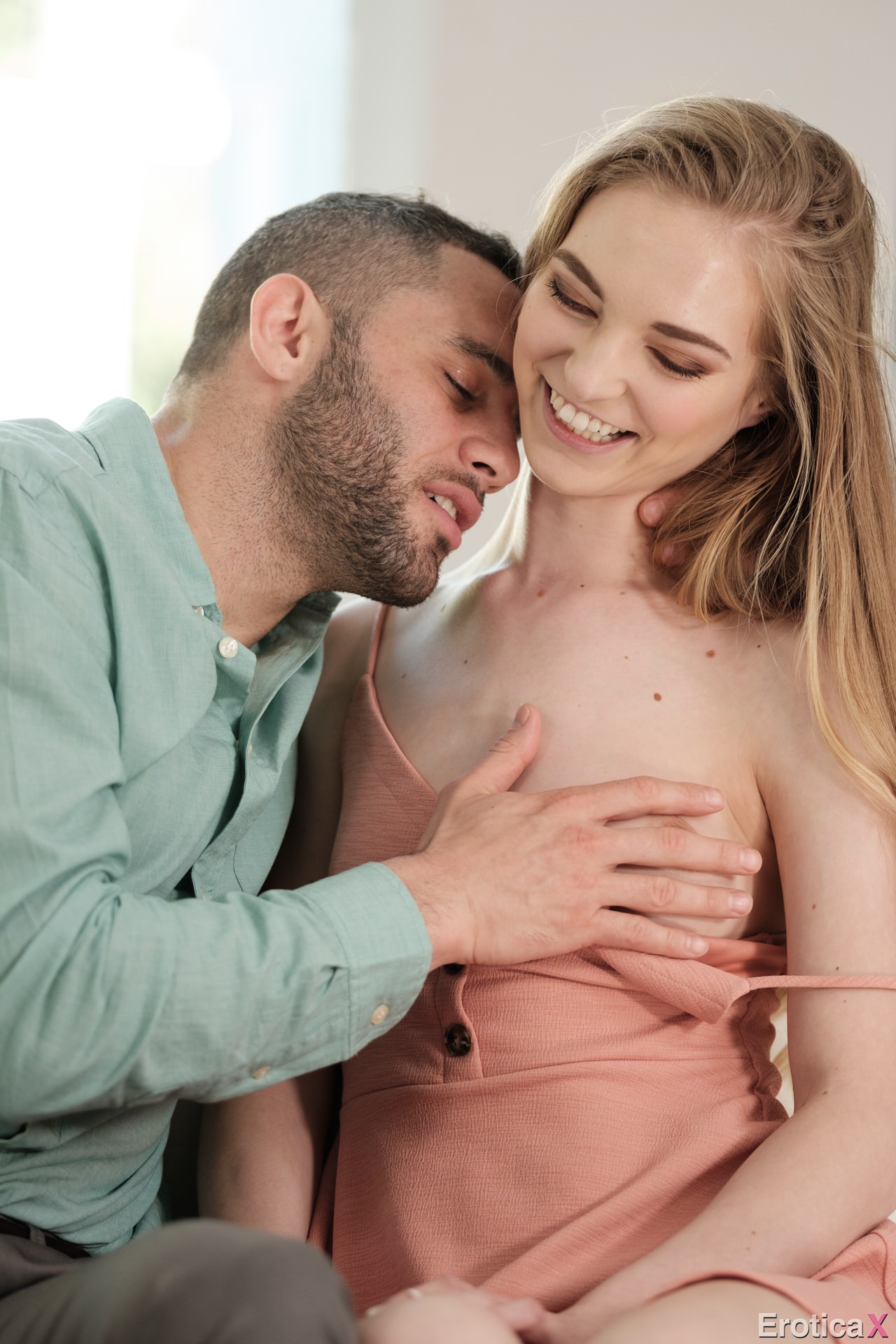 If you're looking for a new video to add to your wank rotation, you should definitely order Coming of Age 6 today!