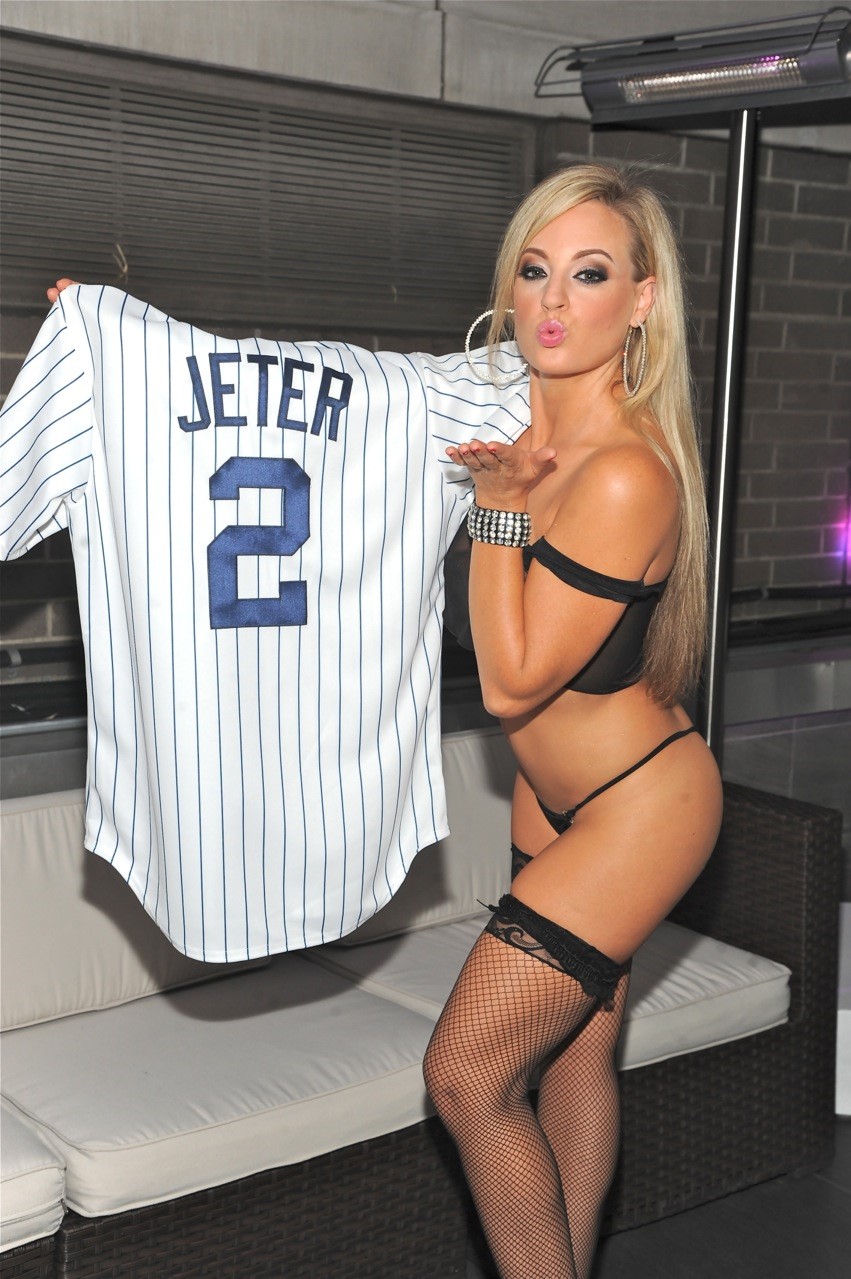 The New York Yankees recently retired Derek Jeter's number in a gala ceremony, and a Vivid Cabaret New York stripper who used to dance and strip out of Jeter's #2 jersey decided to follow suit!
"I used to wear a Derek Jeter Yankee jersey when I danced on the pole and then stripped out of it," explained Vivid Cabaret New York girl Justine. "It was a sort of tribute to him. But since his number is now officially retired, I will pick a new player's outfit to wear and take off," she purred.
"I haven't decided whose number it will be, but it will definitely be a Yankee," she promised. "Maybe Aaron Judge, but his number is 99—that belongs on a football defensive lineman, not a baseball player!"
Vivid Cabaret New York is the three-story gentlemen's club in Midtown famous for having the tallest stripper pole in the city, and the first of its kind "VIP Ultra Lounge." It features over 100 beautiful entertainers daily, and is also known for its celebrity clientele—most notably pro athletes from all the major sports. It has four stages, a Roof Top Garden and Cigar Lounge, and a wide range of VIP amenities.