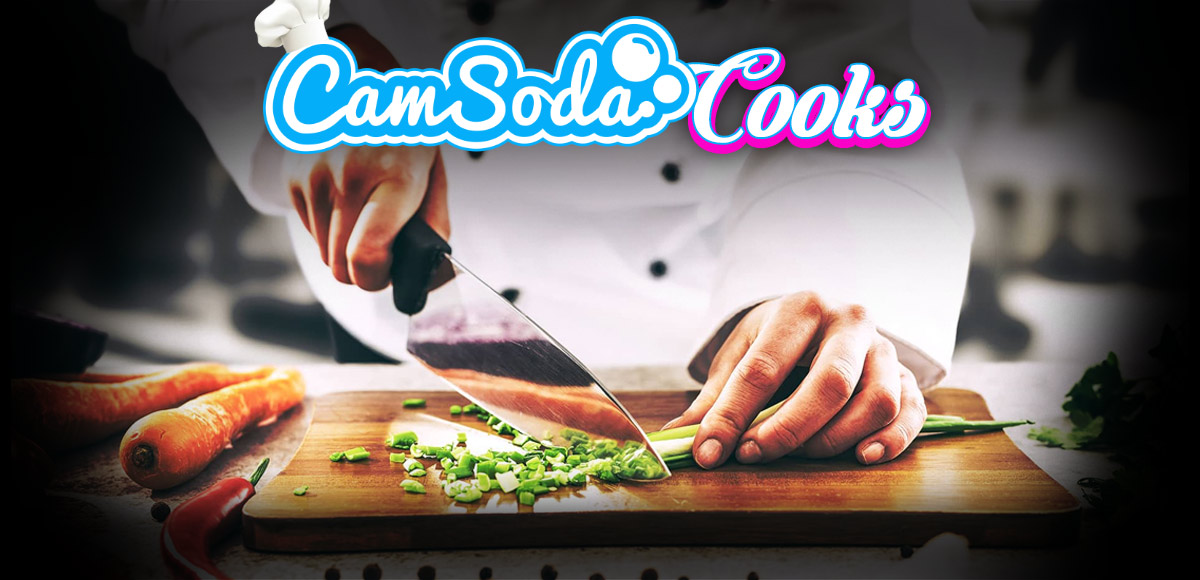 COVID-19 has decimated the restaurant industry. Thousands of restaurant workers have lost their jobs because restaurants have been forced to close for the foreseeable future. Award-winning chefs are now without work and unable to serve up their signature dishes. This, combined with millions of people currently at home under quarantine and looking for things to do to pass the time, has created a unique opportunity.
Adult webcam company CamSoda is announcing the launch of CamSoda Cooks, providing chefs with a platform to teach live cooking classes – with a twist. Unlike virtual cooking classes where a user learns how to cook a meal from a chef, with Camsoda Cooks models and you can learn to cook and enjoy a meal together during a virtual 1-on-1 dinner date.
Users looking to partake in a CamSoda Cooks class experience can click here to select one of the various pre-recorded cooking classes uploaded by participating chefs. The user and model of their choosing then proceed into a private cam session, purchase ingredients and work together as they follow along with the chef to prepare the dish before retiring to their own private post-dinner cam session (maybe in the bedroom…).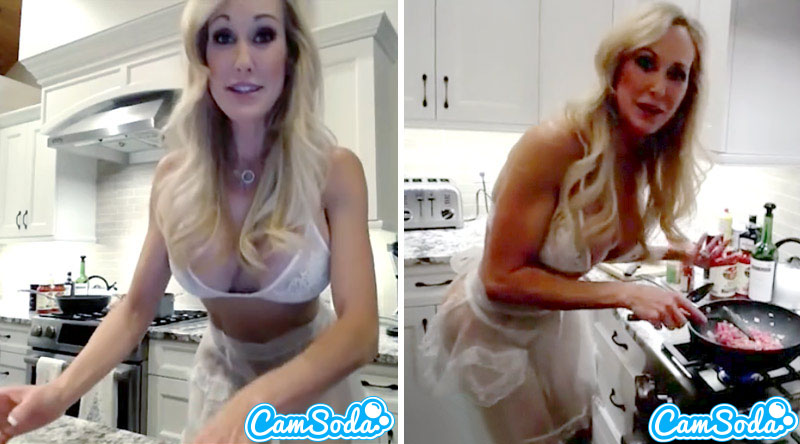 "With chefs out of work and millions of people in quarantine because of COVID-19, we wanted to leverage our platform and provide a unique virtual culinary experience…but with a touch of eroticism," said Daryn Parker, VP, CamSoda. "CamSoda Cooks provides users with a vetted, renowned instructor who can provide in-depth instruction and bring indelible dishes to life that they can enjoy with the cam model of their dreams. Quarantine doesn't have to put a damper on your sexual libido. With CamSoda Cooks you can cook up an indulgent meal at the kitchen table with a culinary maestro and then take it to the bedroom with your favorite model. You'll be fully satisfied."
Pricing for a CamSoda Cooks is contingent on whether the user would rather purchase an on-demand class to use in a private cam session or attend a live class. It also depends on the model involved, the cuisine and the chefs experience.
This is definitely something that we've never seen before, but with everyone quarantined at home, everyone has had to get a little creative. So what do you say, who's ready for a little virtual culinary experience?