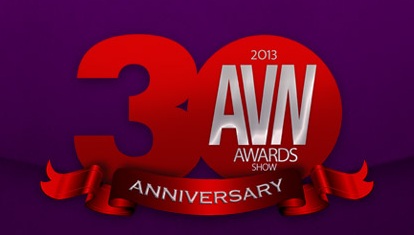 AVN Media Network is offering Barack Obama and Mitt Romney a chance to bounce back after the grueling presidential campaign: Whoever loses the election will be invited to co-host the 2013 AVN Awards with adult superstars Asa Akira and Jesse Jane.
"We've all been following the campaign since Iowa and New Hampshire, and I can imagine how hard it's been for the people who've been living it every day," Asa Akira said. "This will give our host the chance to kick back as an honored VIP guest and get some serious national television exposure as co-host of the Awards. It could be a kickoff for 2013!"
The 30th Anniversary AVN Awards Show will take place January 19, 2013 at The Joint in the Hard Rock Hotel & Casino in Las Vegas, in what promises to be the biggest AVN Awards yet.
To purchase tickets for the 2013 AVN Awards, visit http://avnawards.avn.com/tickets/.
"This upcoming awards show is very special and is a big milestone in the company's history," AVN Media Network CEO Theo Sapoutzis said. "We're planning our biggest show yet to celebrate our 30th anniversary. Having a presidential contender join us to co-host the show would definitely be big."