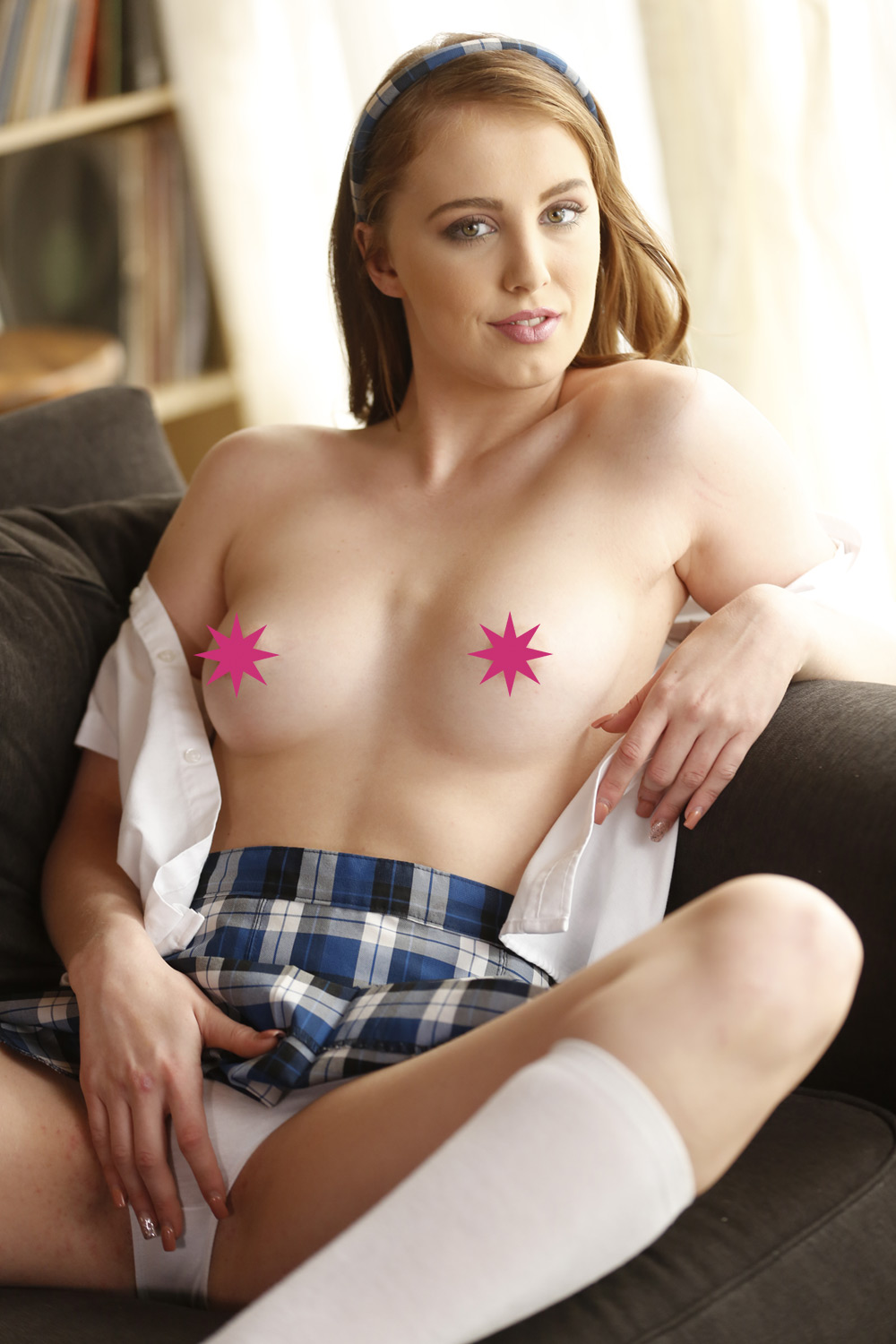 Get excited people, because New Sensations has just released Dirty Little Schoolgirl Stories 6, the latest volume of its acclaimed schoolgirl confessional series.
Helmed by multi-award winning director Eddie Powell, the scripted vignette features performances by young up-and-coming starlets Angel Smalls, Cadey Mercury, Lucie Cline, and cover-girl Chloe Scott.
"It's really exciting to get back to this series again," Eddie Powell said. "It's always fun to shoot and remains one of the most requested lines. The storylines for volume six are very provocative and strong and we were fortunate to have a cast of young performers who not only fit the schoolgirl role, but are in the midst of exploring their own sexuality. It all works great towards making an exciting comeback volume fans will enjoy."
Dirty Little Schoolgirl Stories 6 features four story-driven tales of eroticized schoolgirl fantasy, presented through the eyes of mischievous coeds eager to come-of-age.
Angel Smalls can't keep her professor out of her bed despite warning him of her troubled teen angst. Cadey Mercury is smart enough to know an affair with her teacher is risky, but fails at controlling her urges. Lucie Cline rises above her schoolyard bullies with the help of some very private lessons at home. And Chloe Scott discovers the dirty things her professor has done with her classmate after school and threatens to expose it all if he refuses to do the same to her.
"This was a fun production to be on," Scott said. "I think most guys have had the schoolgirl fantasy and it's such a turn on to know I brought someone's fantasy to life."
Damn right, I'm a sucker for those school uniforms, there's just something about them that gets me going! If you feel the same way, order your copy of Dirty Little Schoolgirl Stories 6 today!