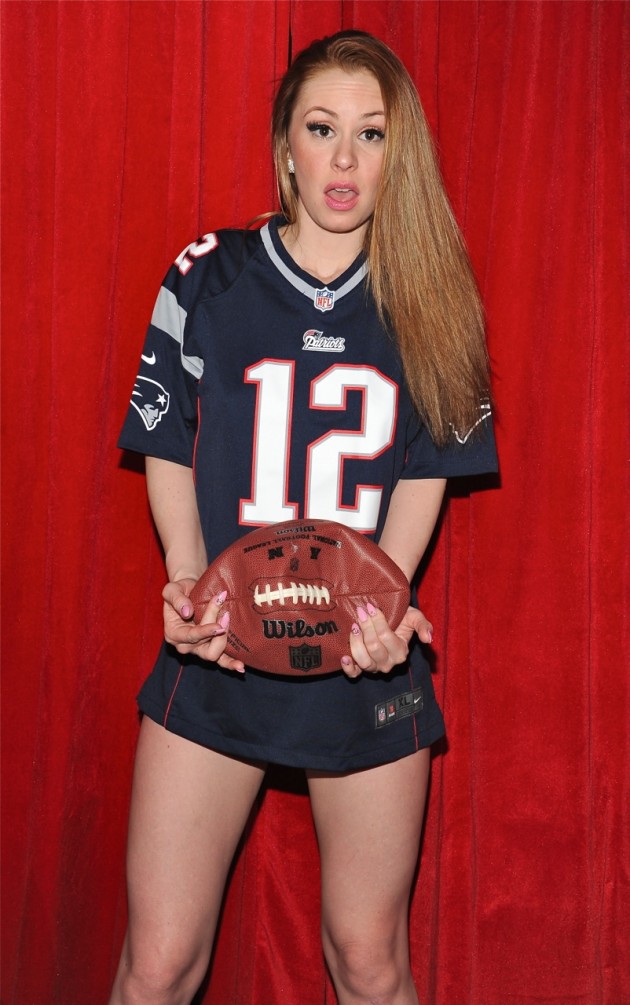 Kimmie, a flame-haired beauty who dances at Rick's Cabaret New York, the upscale gentlemen's club known for its stunning array of over 100 exotic dancers daily, warm hospitality, and celebrity clientele, has voiced some doubts about the statements made by New England Patriot QB Tom Brady regarding Deflategate.
"I would like to believe him, but I don't think he was being very sincere," she said.
"Look, Tom Brady is an awesome quarterback, and he is very handsome – I love him. I'm even wearing his #12 Patriots jersey to this Sunday's Big Game party at Rick's Cabaret New York. But I have my doubts about what he said. I hate to call him a cheater, and I hope he's telling the truth, but I held a regular and a deflated football in my hands and I could tell the difference!"
"I'm looking forward to the game and hope they get to the bottom of the controversy soon. Sunday, I will be at Rick's Cabaret, where you can watch the game surrounded by all the sexy and hot Rick's girls. I can't wait to strip out of my Patriots jersey and dance for you," she purred.
Named "The #1 Strip Club in New York" by Playboy, Rick's Cabaret NYC is well known for its beautiful exotic dancers, luxurious setting, gourmet restaurant and warm hospitality. It is the club of choice for upscale clients including Wall Street bankers and brokers, numerous celebrities, and pro athletes from all the major sports.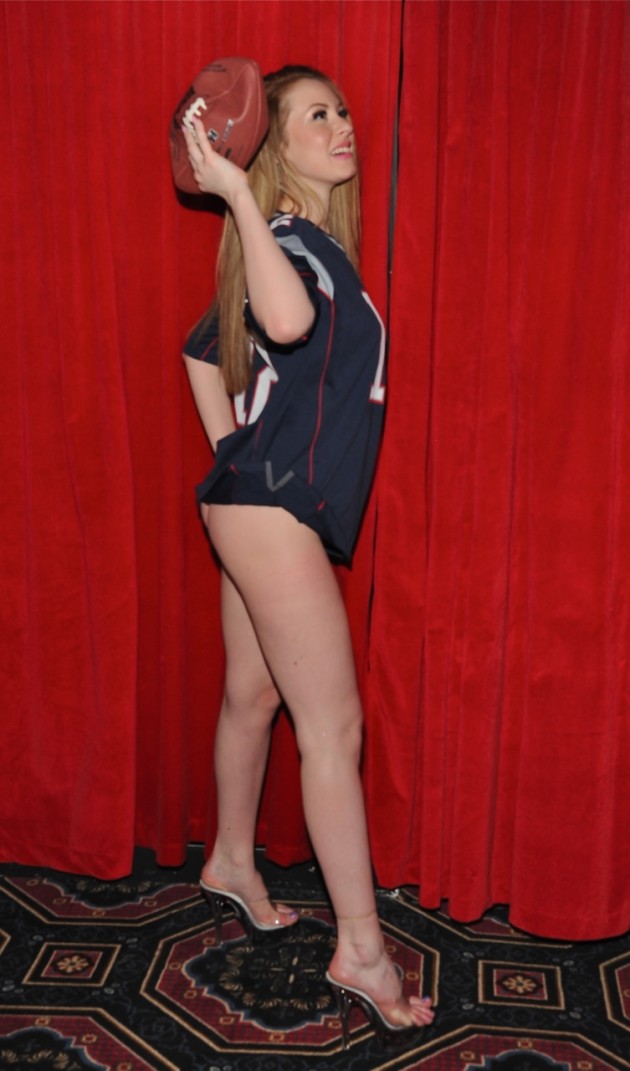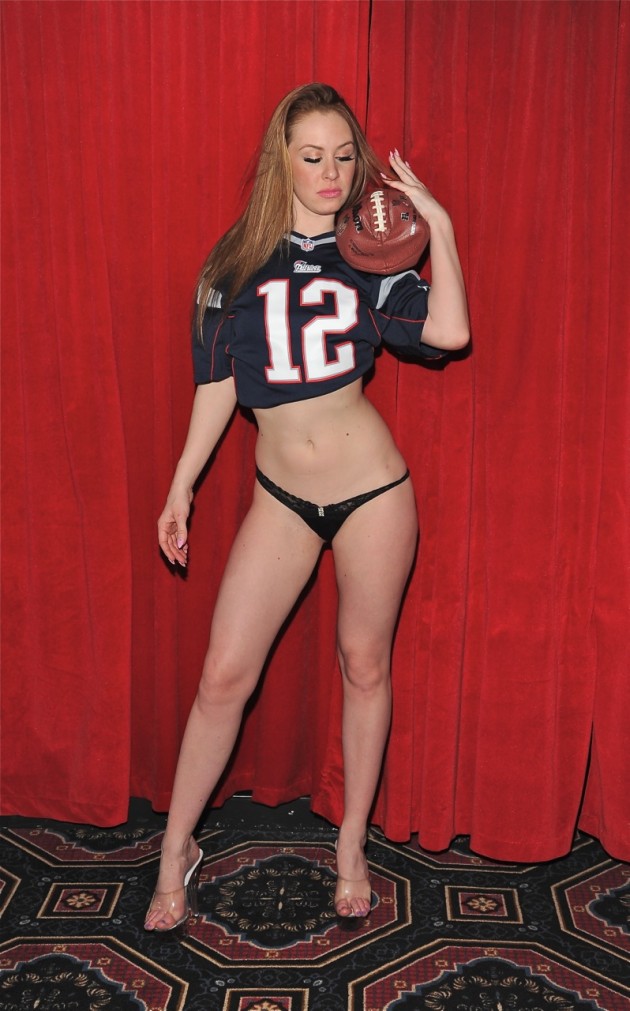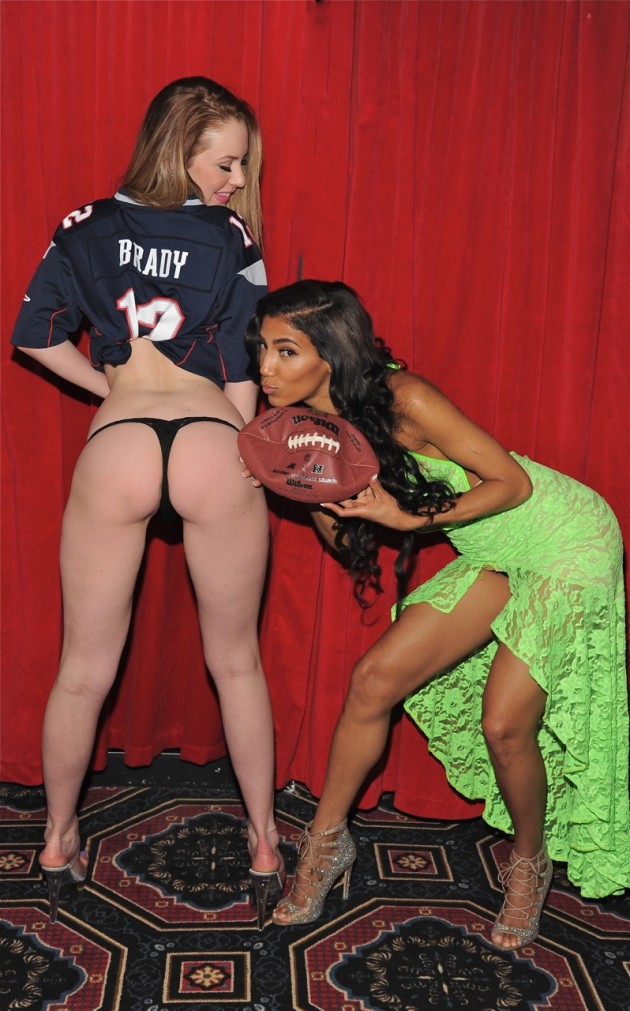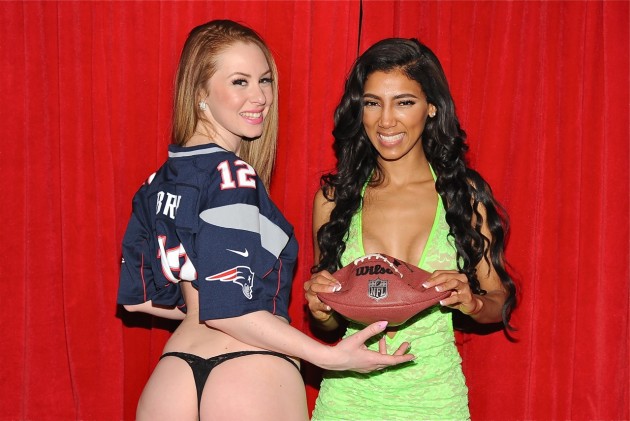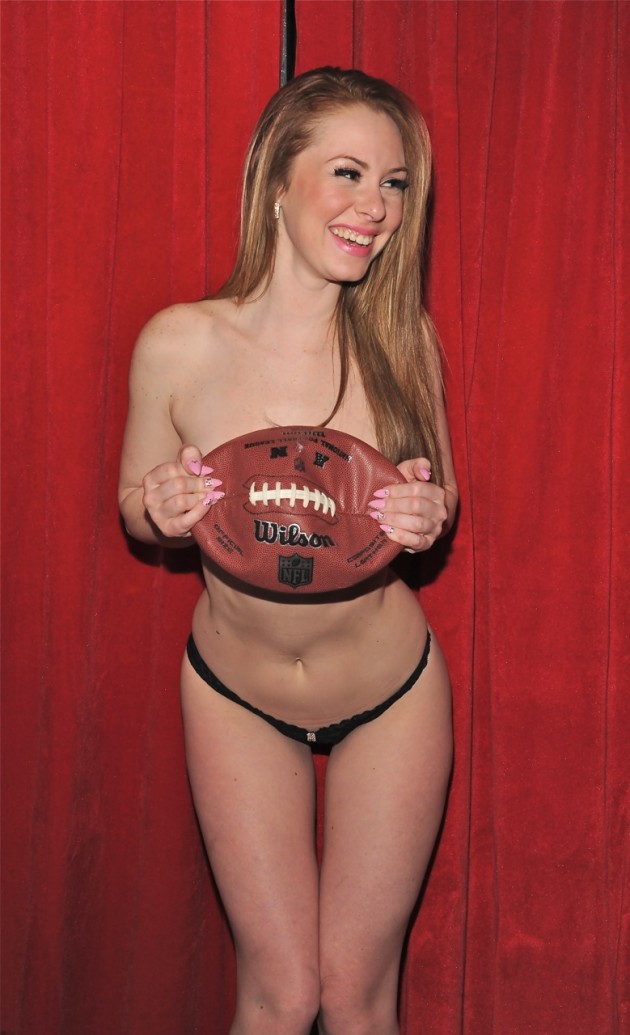 Photos of Kimmie holding a deflated football courtesy of Rick's Cabaret New York