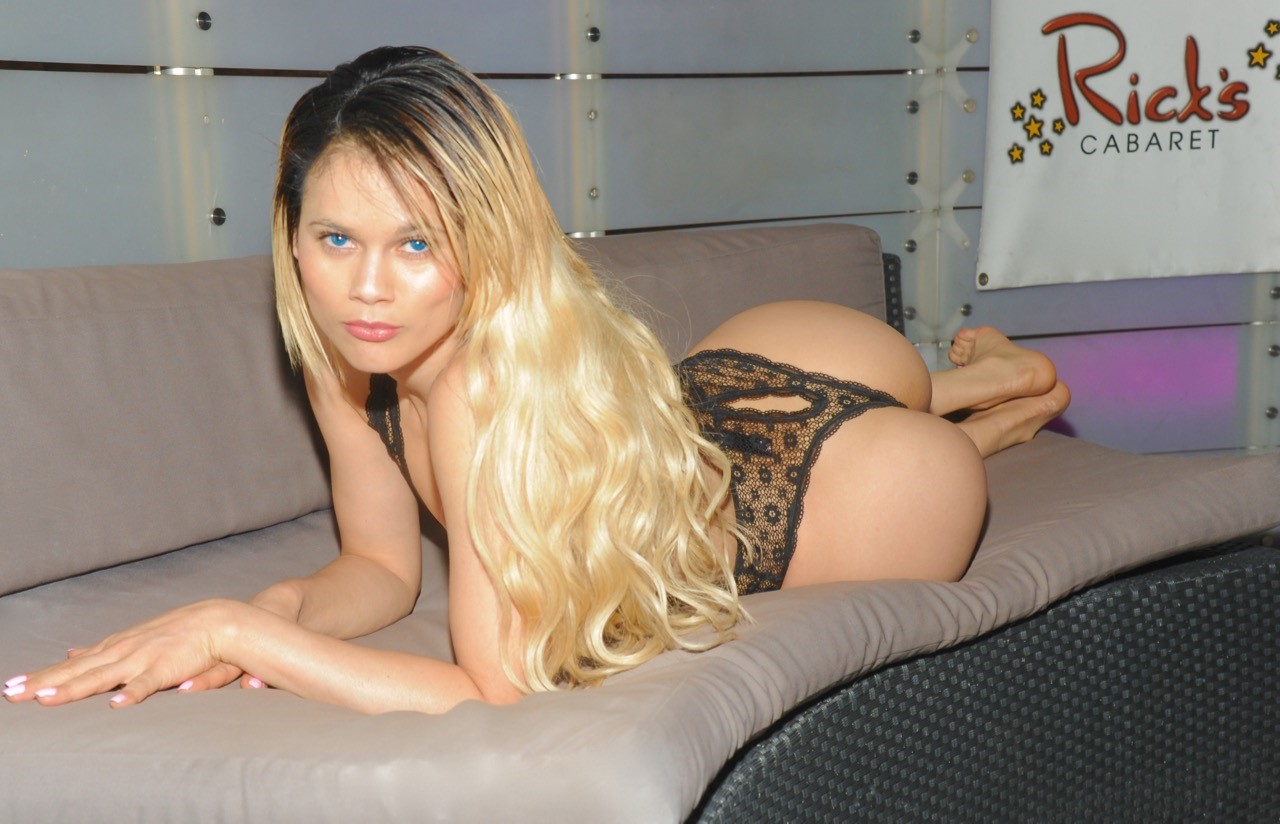 Rick's Cabaret New York, the upscale gentlemen's club in midtown known for its beautiful entertainers, warm hospitality, and celebrity clientele, hosted a "lingerie party" last Tuesday night, where a bevy of sexy strippers wore (and subsequently stripped out of) lingerie.
"I love dancing and enjoy the classic black lingerie and stockings," said Rick's Cabaret Girl Vanessa. "I think we're going to make lingerie a regular thing on Tuesday nights. The girls especially love wearing lingerie. It's a very thrilling experience—to look around the club and see a hundred or so hot girls in super sexy outfits."
Sounds like my kind of party!
Here are some photos from last night's party.. Don't you wish you were there?