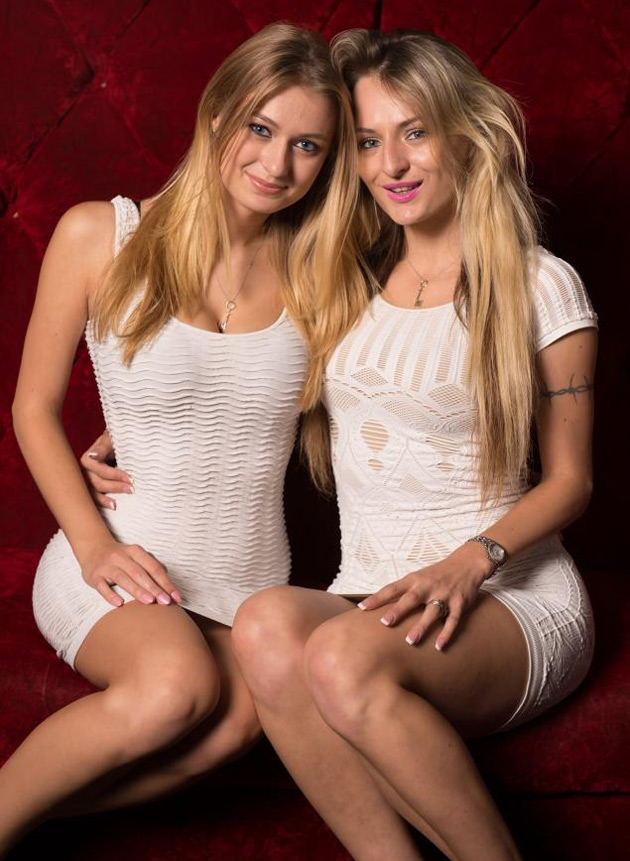 If you like tall, blue-eyed blondes, you're in for a doubley good time, because sister adult stars Natasha and Natalia Starr will be performing at Vivid Live Men's Club in Houston from January 15-17th.
"We love this time of the year because it's filled with the promise of all good things," says Natasha. "Everyone wants to have a great time and we're both ready to make that happen," she adds.
"We love to meet fans and entertain and we're always amazed and happy to see so many of our fans turn out to see us," says Natalia, who entered the adult industry in 2012 as a glamour model. Her sister Natasha had already joined the industry the year before. They each posed as Pet of the Month for the July/August single issue of Penthouse magazine.
In September 2014, the Poland-born Starr sisters were among the porn stars appearing in the welcome home party scene for the Season 7 premiere of Sons of Anarchy.
The Starr Sisters will be performing nightly at Vivid Live Houston starting at 10:30pm and 12:30pm. They'll also be available to sign autographs and pose for photos between feature appearances.
Vivid Live Houston is located at 2618 Winrock Boulevard, just off Westheimer Road in the Briargrove area.
Guests at the club will enjoy a complimentary gourmet buffet Friday from 5-8pm. Bar drinks and domestic beer will be offered at $1.50 from 11am to 9pm and there is a complimentary breakfast on Thursday through Saturday from 2-4am. The 12,000 ft club sports a new state-of-the-art light show, the hottest DJs, lavish new furnishings, three stages on the main floor and another in the VIP bar. The multi-level club also features a Champagne Room, Private Dance Room and Sky Boxes.
For more information, visit vividlivehouston.com.