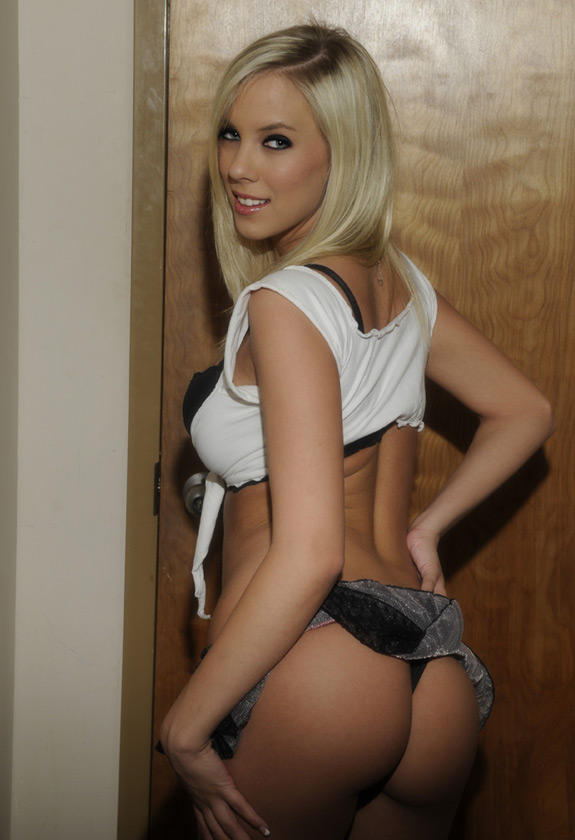 Digital Playground contract star BiBi Jones has been nominated for Exotic Dancer's 2012 Newcomer Feature Entertainer of the Year. As the break out star began dancing, her popularity skyrocketed due to her Digital Playground hits topping the sales charts and the mainstream media attention she has become a familiar face of. With a feature show that is an undeniable display of sexy, BiBi turns up the heat in her showcase leaving fans have been packing houses to see the adult entertainment phenom, breathless.
"I'm honored by this nomination!" said BiBi. "It's been a lot of work and a lot of shows, but its been worth every minute of it. I love meeting my fans and dancing, so this experience has been great. I truly appreciate ED Magazine for taking notice of me and my agent Dave Michaels at A-List Features who keeps my schedule full and makes sure I'm out there meeting my people."
"A-List Features is really proud of BiBi's success on the road featuring," said Dave Michaels. "She started in September of last year and hasn't stopped packing clubs since. She has a solid re-booking rate because she is hot, personable, professional, and has the Digital Playground brand behind her. I wish her luck!"
The Exotic Dancer awards are fan voted, so BiBi is encouraging her supporters to aid in solidifying her win by visiting the Exotic Dancer voting page and cast a vote for her. BiBi has put out the call to rally her near quarter of a million twitter followers (@XXXBiBiJones), where she's been rewarding them with sexy candid self-pics of herself.
Cast your vote for BiBi here: http://theedawards.com.