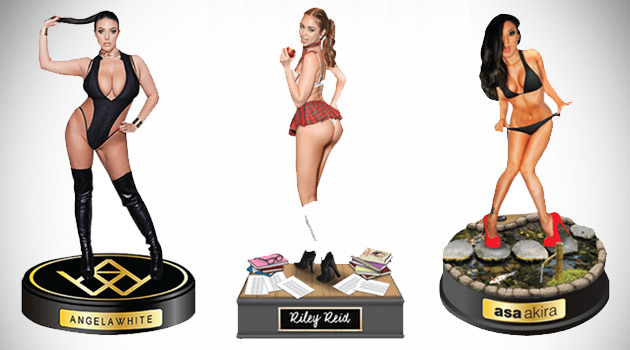 Well here's something you don't see everyday. Summit Superstars, a premium collectible and memorabilia company, has signed exclusive contracts with Spiegler Girls Angela White, Asa Akira and Riley Reid to launch limited edition, premium quarter scale collectibles for their fans.
Modeled from actual images and poses of the adult performers, these figurines are hand-made and contain exact replicas of each girl's most intimate parts. All clothing is hand-sewn and removable.
These figurines are rather unique, and I'm sure fans of Angela, Asa and Riley will be fighting over them. But given that they're hand-made and in limited quantities, they're not cheap, with each one ringing in at $500.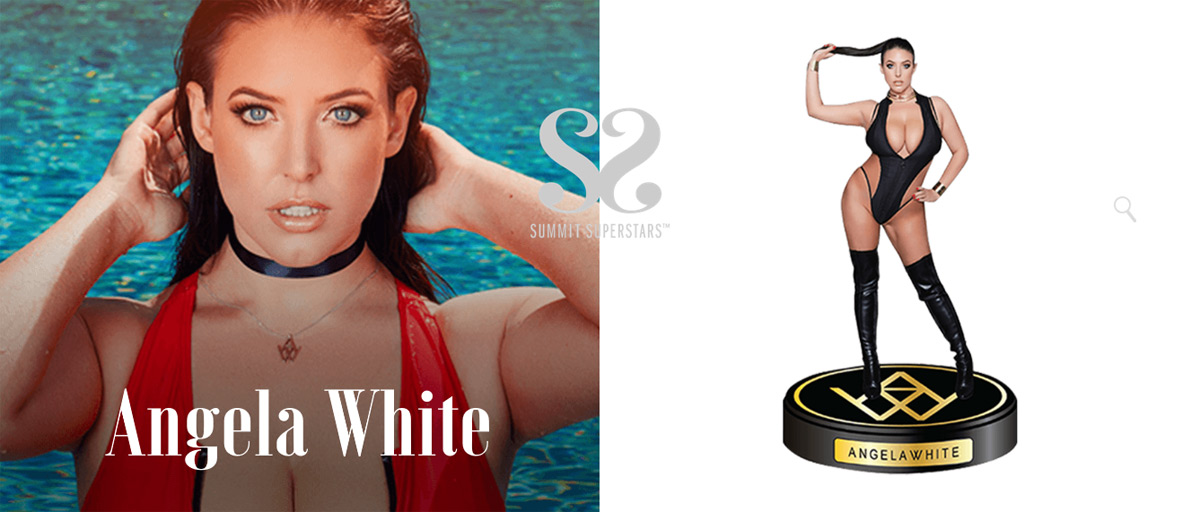 "I am thrilled to be working with Summit Superstars to create an authentic life-like replica. My fans have come to expect my products to be of the highest quality and this figurine is no different. This collectible is something I am very proud to associate with the Angela White brand," said Angela White.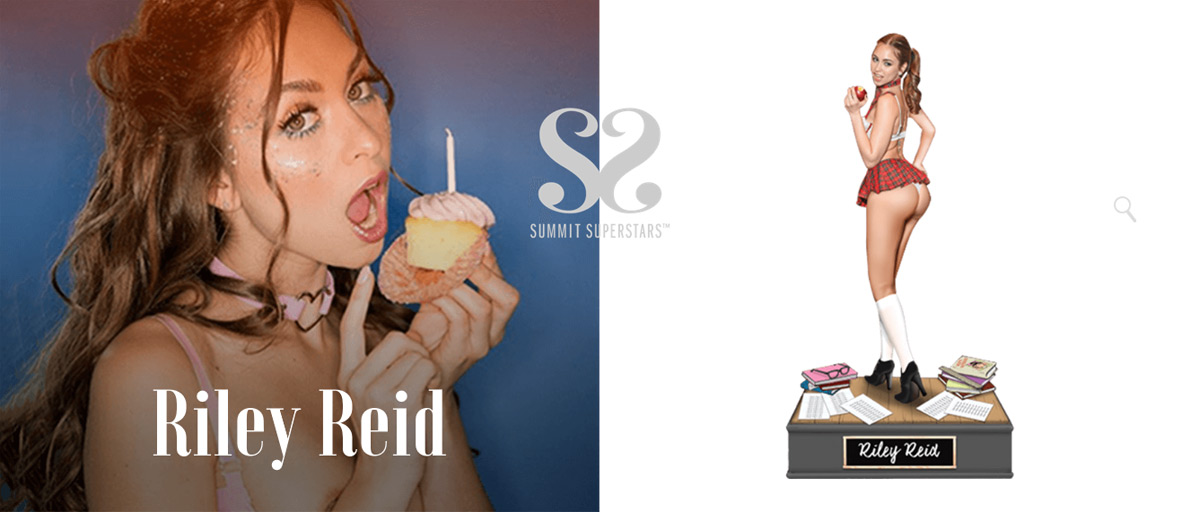 Riley Reid said, "I'm always looking for new ways to connect with my fans and this allows me to share a one-of-a-kind collector's piece with the lucky few that can get their hands on one!"
Asa Akira added, "My fans are going to love what Summit Superstars and I have created. There's even a special Asahole surprise for my most hardcore followers."
Personally, I don't know that I could justify dropping $500 on any of these, as that could buy me a LOT of lap dances. But if you're a super fan and want a keepsake for your desk, then by all means go for it! 😀
What do you think of these porn star figurines?