If you're a fan of adult superstar Alexa Grace, you're definitely going to want to pick up Sweet Sinner's erotic drama Forbidden Oppportunity, which was just released today on DVD.
Directed by Jacky St. James, Forbidden Opportunity takes an insightful look at a couple's struggles amid a backdrop of lust, betrayal and intense passion. The all-star cast includes Alexa Grace, Mercedes Carrera, Angela White, Mick Blue, Michael Vegas and Ramon Nomar.
Alexa and Michael have always dreamt of having a child, but when plans don't go as expected, the two realize they don't have the money to make their dreams a reality. Devastated that they might never be able to start the family they've always hoped for, Michael's boss Gregory presents the couple with a very tempting financial offer. Alexa must move in with Gregory for the month and take on the role of his wife. What initially seems like a life changing opportunity becomes the greatest challenge of their lives when Alexa and Gregory's arrangement turns sexual.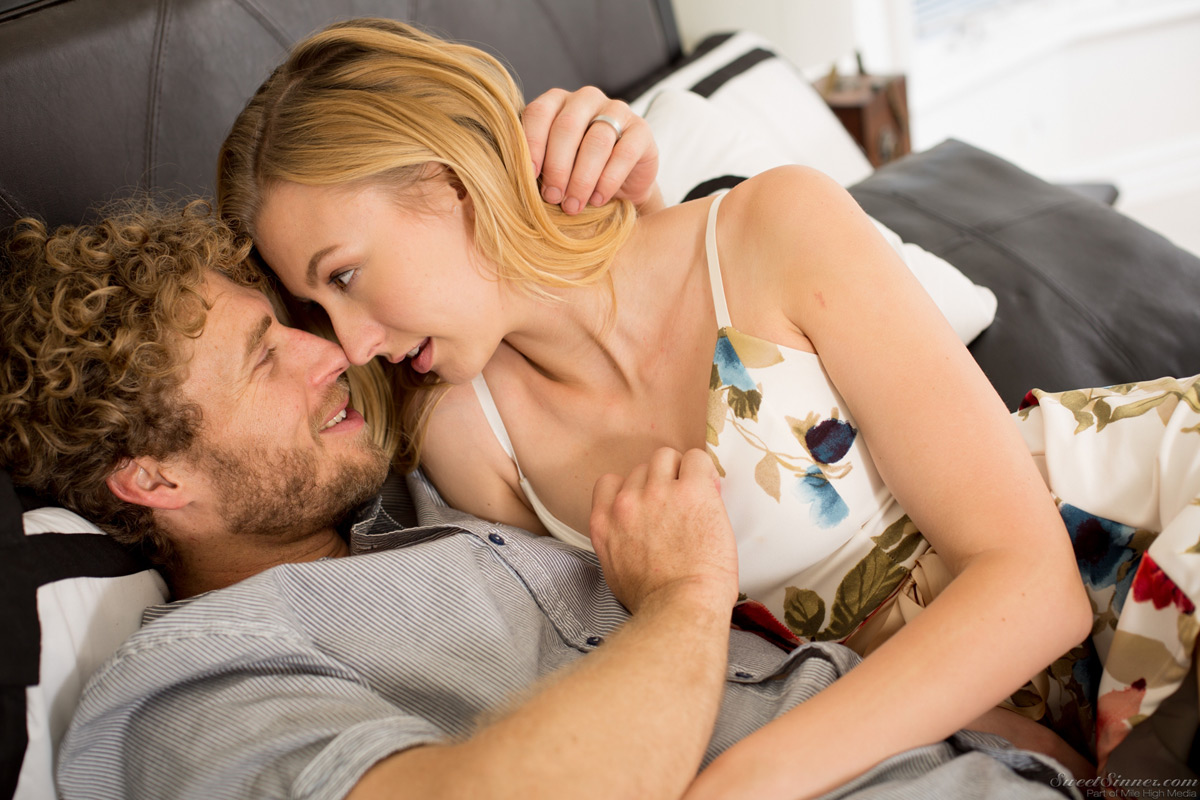 "The theme of a couple struggling with having children who then find an answer at the cost of having a third person in their midst is very emotional and very erotic," St. James said. "Alexa and Mercedes and the rest of the cast had a great affinity for one another and showed real passion and zeal throughout the film! It was beauty, passion and true sexual energy all rolled into one!"
Alexa Grace brings a great energy as the beautiful young wife who must deal with an older man who's intent on having her, and Jacky St. James weaves together a great storyline that blends deep emotion and sexual passion that is unbound by these amazing performers.
This is a truly great couples film from one of the top erotica couples studio, and it's definitely worth picking up.
>> Order your copy of Forbidden Opportunity today!