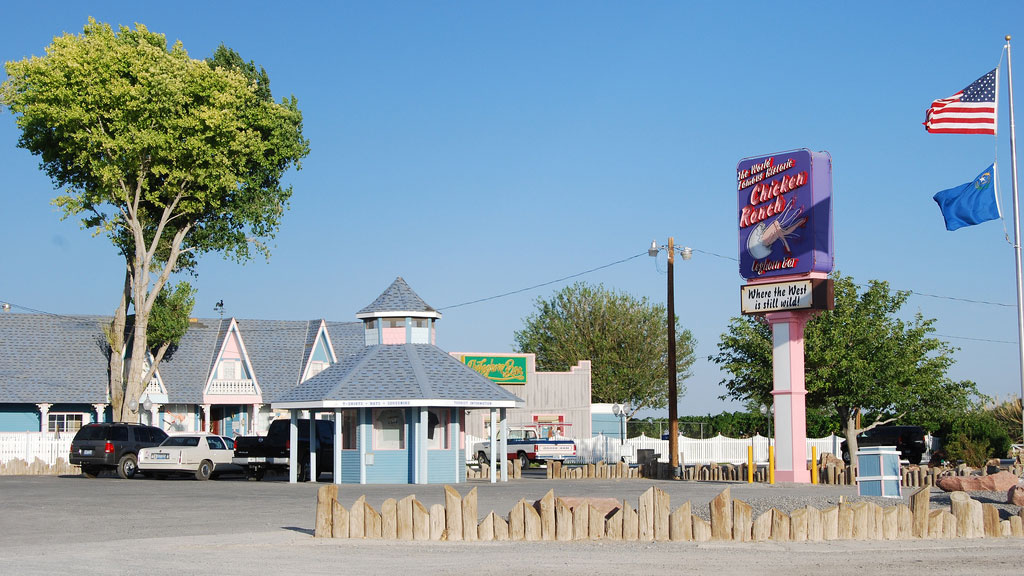 Brothel owner and star of the HBO reality show Cathouse Dennis Hof is currently in talks to buy the Chicken Ranch brothel, located about 60 miles outside of Las Vegas in Pahrump, Nevada. And Hof is looking to raise $2.25 million to buy out Chicken Ranch owner Kenneth Green's 50-percent stake in the company by offering his working girls the chance to become investors in the business!
"I already own half the brothels in Nye county, so I wasn't initially intrigued when the opportunity to purchase the Chicken Ranch was presented to me by the current ownership," Hof said. "But when one of my working girls threatened to buy the Chicken Ranch if I didn't, the idea of an employee-owned den of iniquity began to appeal to me."

"It's a win-win situation. I get the additional finances I need to execute the purchase and renovate the Chicken Ranch, and the ladies get to use their hard-earned money to invest in and run a long-term money-making business that they already have a great deal of expertise in. I can't imagine any group of investors who are better suited or more knowledgeable to be my partners in this venture. These investors know the business because they are the business!"
Three Moonlite Bunny Ranch prostitutes – Alice Little, Harley Lane, and Tiara Rae – have already agreed to invest $500,000 towards the purchase of the Pahrump brothel, and he's opening the investment opportunity to all of the 540 independent contractors who work at Hof's seven brothels throughout Nevada.
According to Hof, if the sale of the Chicken Ranch goes through, it would be the first employee-owned brothel in the world.
"It's high time that the women who make up this industry not only have a say in how things are done, but also have a seat at the table where we can assert real leadership and send a message to sex workers everywhere that women can shatter the Nevada sex industry's glass ceiling," said Little.