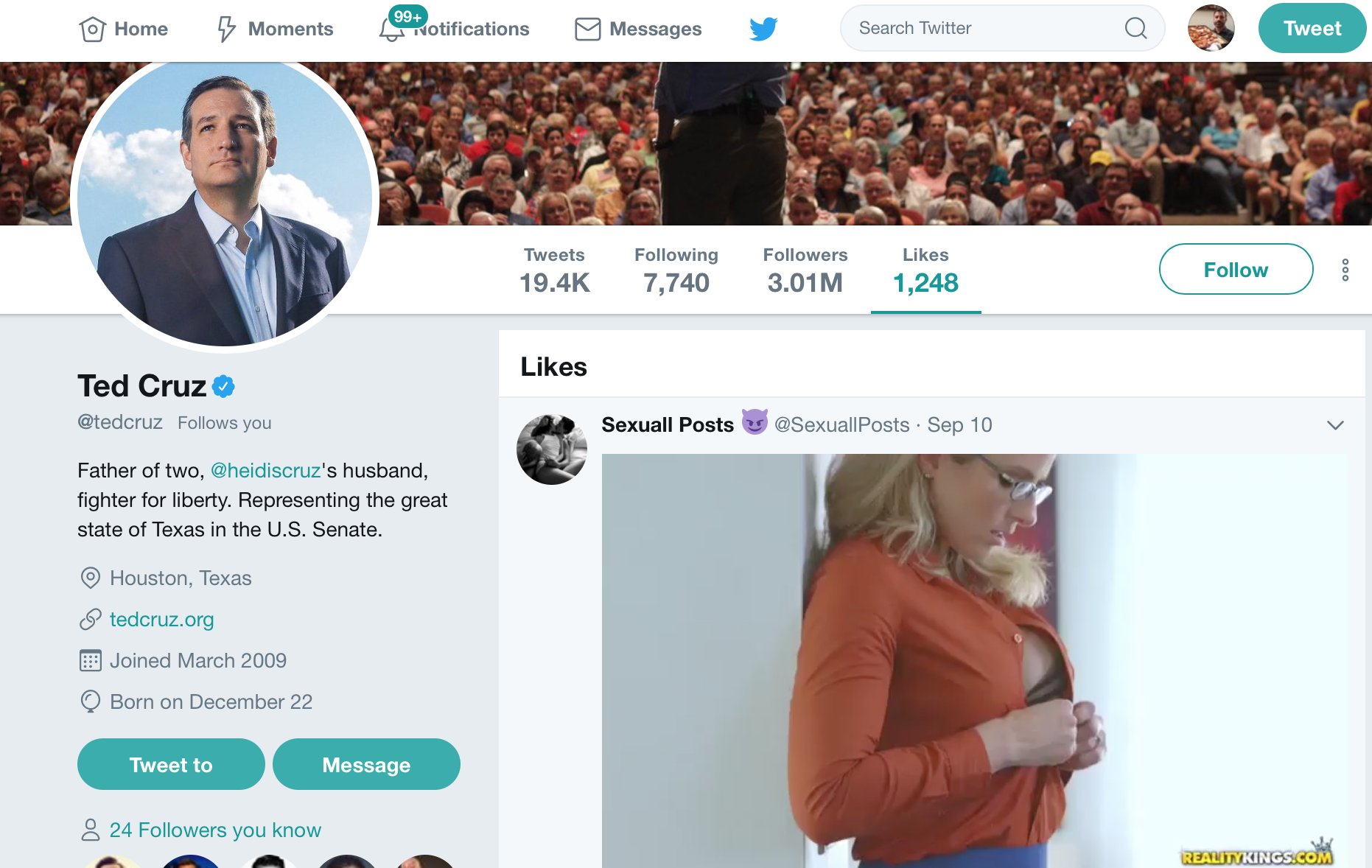 Senator Ted Cruz's official Twitter account "liked" an explicit Tweet Monday night, which as you can imagine caused quite an uproar on social media. By the morning, even major news outlets were reporting on it.
Cruz later said that "a number of people" on his team have access to his Twitter account, and that "it appears that someone inadvertently hit the 'Like' button." Possible? Sure.. but we're not buying it.
For those of you who missed the Tweet, he "liked" a clip of MILF Hunter's Dick For Two, starring Cory Chase and Kacey Jordan. It's an older video from last year, but thanks to the renewed interest after this Tweet-paux, the good folks at PornHub are making the video available to the masses. And since doing so, the video has eclipsed 1,000,000 views, becoming the fastest porn video to reach that mark.
"Following Ted's scandalous late night activity on Twitter last night, thanks to Reality Kings, we are making the video Ted liked available to the masses. Now our fans can check out the same video a Presidential nominee, and current Senator, watched in its entirety. Rest assured, there will be no staffing issues on our end and/or inadvertent button pushing. This video will remain on the official Reality Kings channel for the foreseeable future. Since we made it public this morning around 10 AM (the full-length video is typically behind our Premium paywall), the video is the fastest porn video to reach one million views. That number will only climb as the day unravels."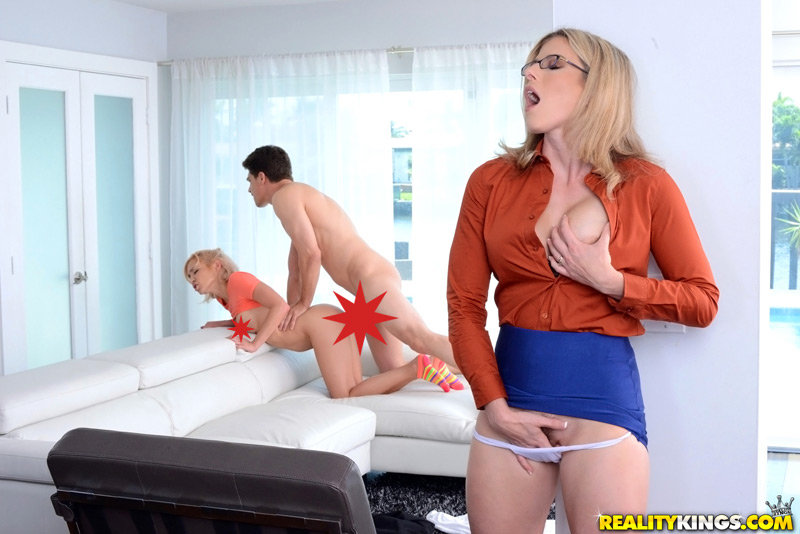 You can watch the video in it's entirety here. We just did (for "journalistic" reasons), and I've got to say, the Senator has good taste, as this is a pretty hot scene. Enjoy!