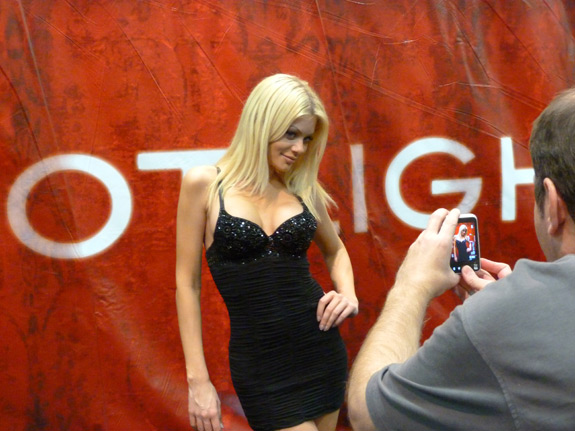 Generally, if you want to attend one of the big adult expos (AVN, Adultcon, etc), you had to travel to Los Angeles or Las Vegas. Which really sucks for those East Coast fans who aren't willing to fly across the country to attend one of these shows.
Thankfully, the folks at EXXXOTICA hold shows in four different places – Miami, Chicago, Los Angeles, and New Jersey. And since we're based in New Jersey, we had to check it out and see what it was all about.
I thought New Jersey was an interesting place to hold the show. Being in such a central location, they were able to bring people in from New York, New Jersey, and Pennsylvania. In total, over 28,000 people came out over the 3-day period. That's pretty impressive!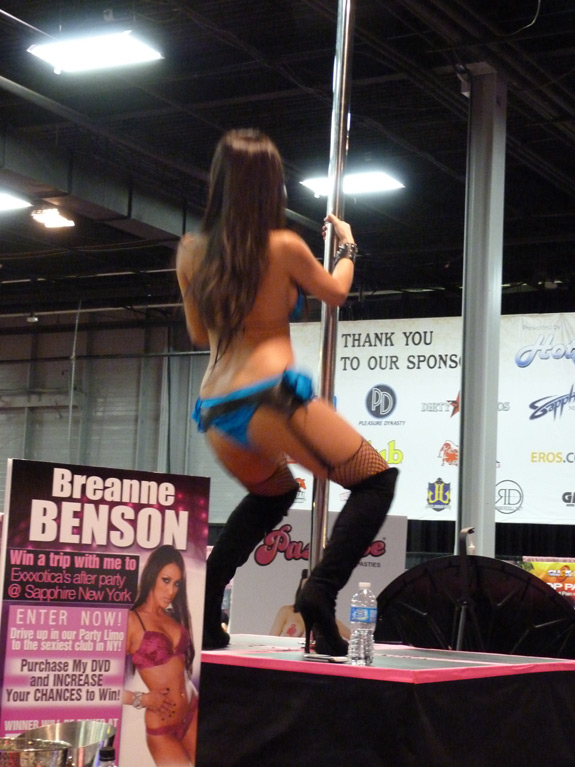 When you first walk into the show, there's a lot to take in – Girls dancing in cages ahead of you, a Back To The Future Delorean and a Scooby Doo van to the right, and a guy dressed in assless chaps getting whipped by his dominatrix. Crazy..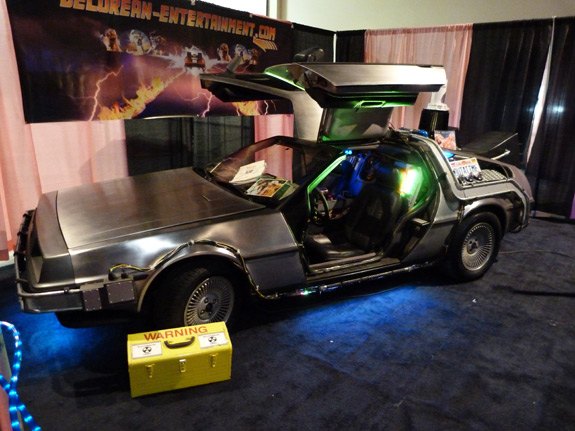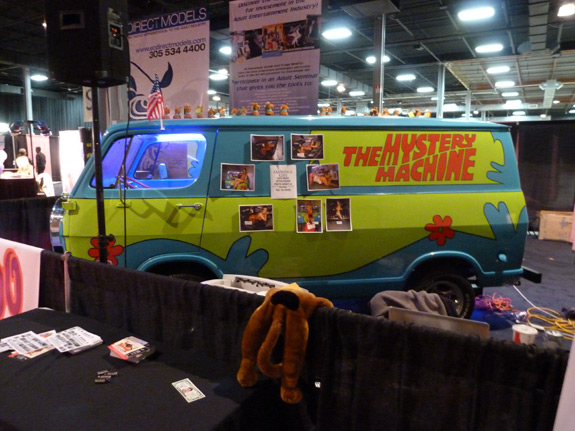 In addition, there were about 75-100 cars on display for the EXXXOTICA car show. I'm not really sure how that ties into the whole adult expo theme, but as a car enthusiast, it was cool to take a break from the barrage of T&A and check out some of the rides.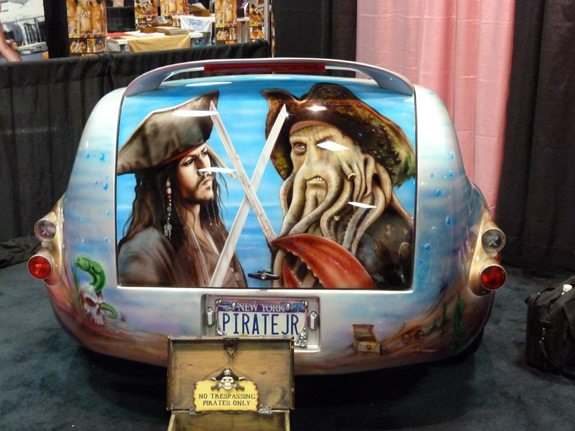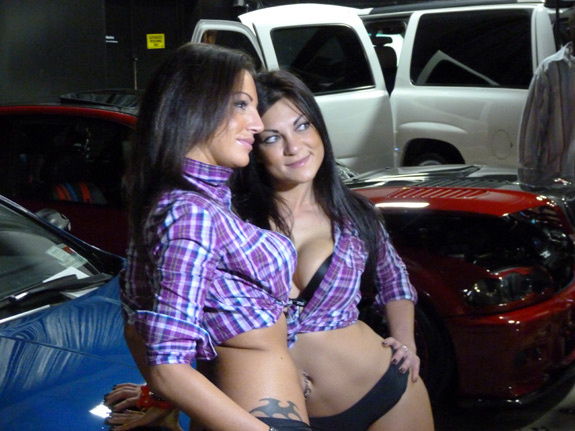 I came out to see the A-list performers, and quite a few of them were on hand. Riley Steele and Allie Haze are absolutely stunning in person, and both were very personable as well. Other notables on hand included Asa Akira, Belladonna, Kirsten Price, Lexi Belle, Phoenix Marie, Stormy Daniels, Courtney Cummz, and former wrestler Chyna!
Unfortunately, some of the stars I wanted to see weren't there, like Bibi Jones, Jesse Jane, and Tanner Mayes. Maybe next year..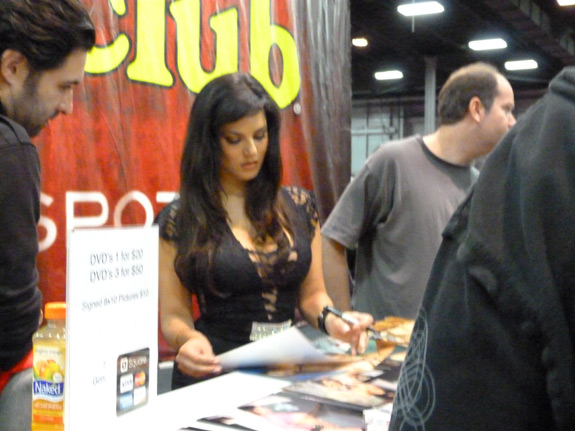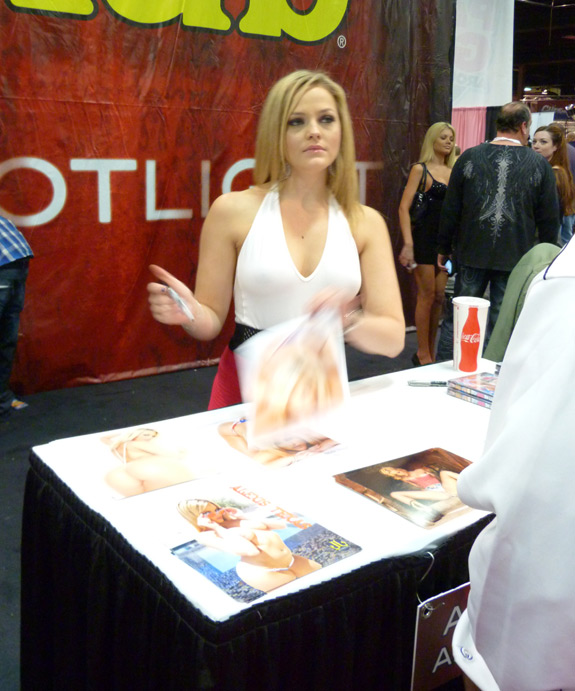 There were also a lot of lesser-known stars, Internet cam girls, and some fetish (ALT, BDSM, BBW, etc) stars. Something for every walk of life.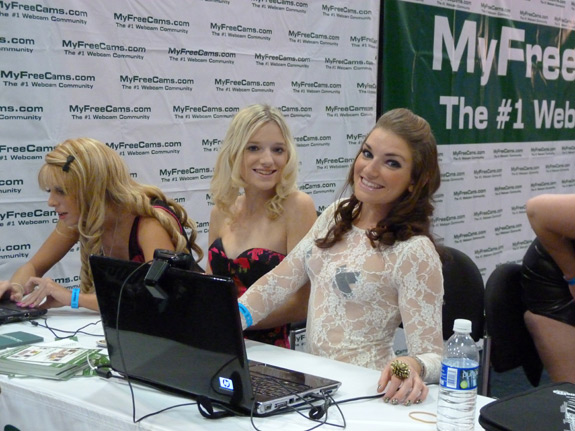 Lastly, there were a number of seminars and stage shows held over the course of the event. I wanted to stick around for the Tushy Contest, but it was held late on Saturday night. We wrapped things up around 5-6pm, and couldn't justify hanging around for another 4 hours to see some girls shake their ass. Too bad, as our buddy Seymore Butts was hosting the competition, and it was probably a good time.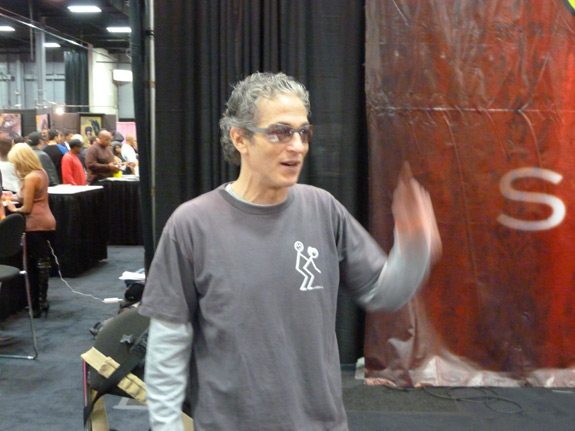 There were a number of late-night after-parties, but the one we wanted to go to was at Sapphire's in New York City. But since none of us felt driving to NYC, we ended up bailing. 🙁
While pictures are great, if you really want to see what EXXXOTICA is all about, you've got to check out this video shot by a fellow attendee:
All in all, it was a pretty cool experience. The folks at EXXXOTICA put on a great show, and I can't wait to see what they have in store for EXXXOTICA NJ 2012!