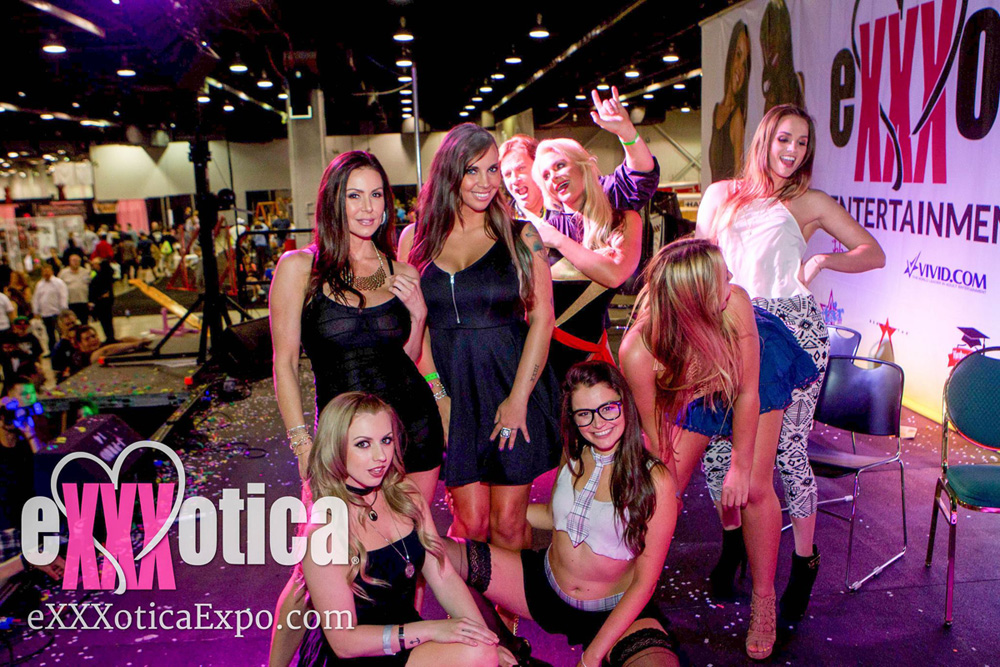 Since 2006, EXXXOTICA, the nation's largest events dedicated to love and sex, has been bringing fans up-close-and-personal with some of the most recognized names in the adult industry. We've been to a few of their shows in the past, and we always leave with big smiles on our faces.. and bulges in our pants!
The team at 3XEvents just released the 2020 EXXXOTICA event schedule, and we have already submitted our vacations days! This year, they're coming to the following cities:
Chicago, IL – Donald E. Stephens Convention Center – April 17-19
Washington, DC – Dulles Expo Center – June 5-7
Miami, FL – Miami Airport Convention Center – September 11-13
Edison, NJ – New Jersey Convention & Expo Center – October 23-25
If you've never experienced EXXXOTICA before, here's a blurb from their website to give you an idea of what you can expect:
Whether for date-night, bachelor or bachelorette parties or just good ole people watching, there's something for everyone (over 18) at EXXXOTICA. You want to spice up your love life with a new toy or technique? Then shop from our 150 plus exhibitors or catch one of our many educational seminars. Want to meet your favorite adult stars, and take some photos with them? EXXXOTICA brings out over 200 of the top stars in the industry and they're there to meet you, their fans.
Are you in the mood for a live performance? We have a full entertainment stage where burlesque, male revues, and our very own Ms. EXXXOTICA will be crowned. You like to people watch you say? See something you've never seen before? Make your way to The EXXXOTICA Dungeon Experience to see BDSM demonstrations on suspension rigs and spanking benches and learn about fetish lifestyle first hand. If you're daring you're welcome to participate.
From vanilla to swinger, there's something for everyone here. Unfortunately, I missed last year's show due to a work trip that I couldn't get out of, but hopefully my schedule will be clear so that I can see my favorite porn stars in the flesh when they come to New Jersey!
EXXXOTICA will be launching location specific websites next week, where you will be able to find out all the information you need about all things EXXXOTICA, including porn stars appearing, exhibitor and sponsorship opportunities, educational seminar schedule, travel info, official after parties, special events, announcements, and more.
In the meantime, feel free to purchase tickets using promo code "LAUNCH" to save. The promo code is only valid through 01/30/2020, so don't delay!