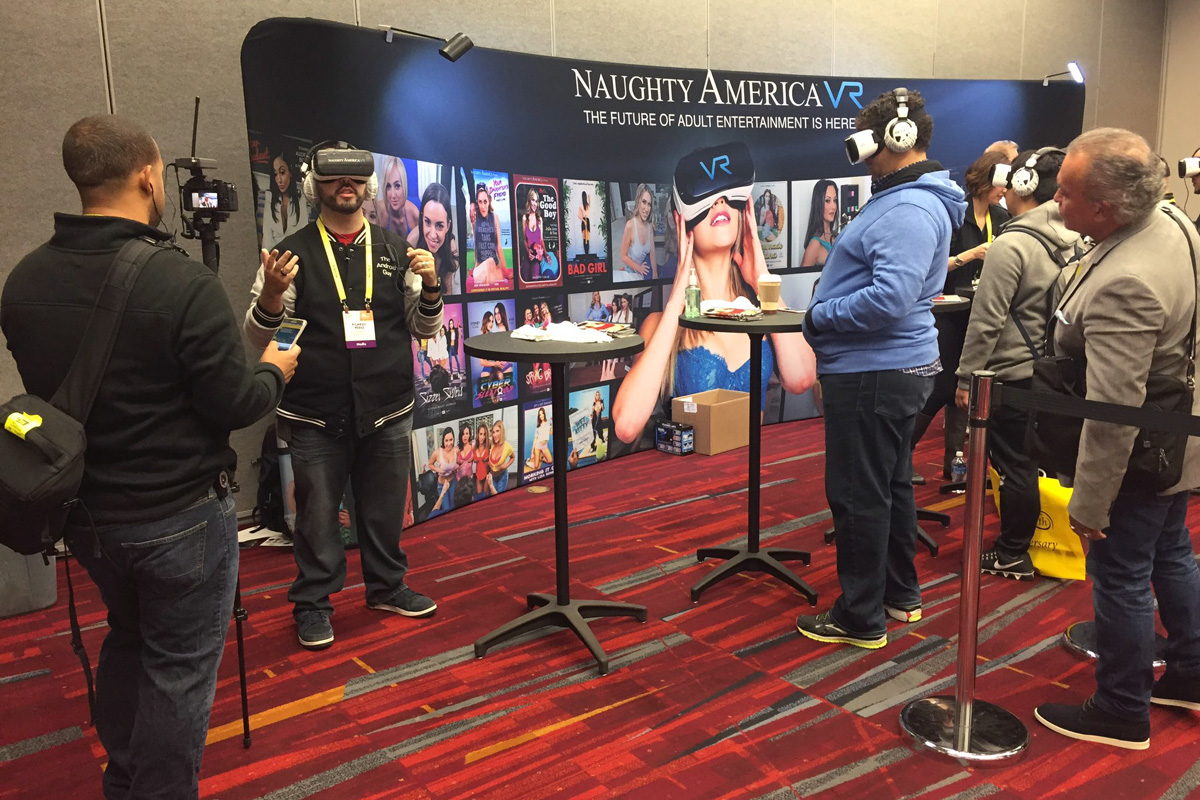 I'm in Vegas this week for CES (Consumer Electronics Show), where companies from around the world show off their latest and greatest. We're talking massive TVs, drones galore, and of course tons of VR applications.
One of the companies showing off their VR technology and advancements at CES? Naughty America VR. You see, Naughty America has been at the forefront of Virtual Reality entertainment since launching in 2015, and they're using events like CES, SXSW, and E3 to get people excited about VR.. literally!
So when the folks at Naughty America invited me to visit their "booth" (located in the far reaches of the Las Vegas Convention Center's South Hall in Meeting Room S115), I was only too happy to check it out.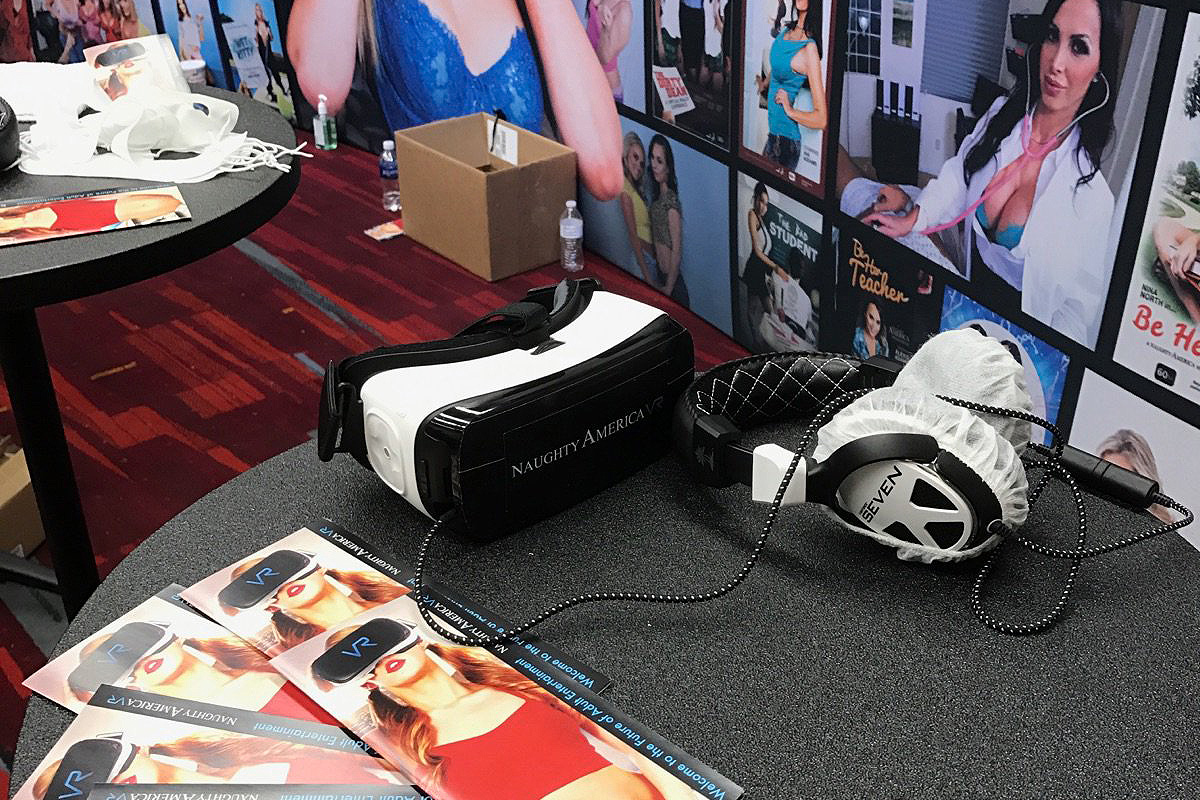 Nothing could have prepared me for what I was about to experience. I donned my VR headset, put on some headphones, and was thrown right into the first scene, on a beach with the sexy Peta Jensen. Looking from side to side gave me a view of my surroundings, along with a feeling that I was actually there. But we didn't stay at the beach long, adjourning to the bedroom for a little X-rated fun.
This is where things got crazy. Peta climbed on top of me and started riding me with all her might, smashing her massive titties into my face. The experience was so realistic that I started getting worked up. But I had to put those thoughts to the side, as I was in a room with 30+ guys, all waiting for their turn to experience VR porn for themselves.
As each person took off their headset, you could see the same sense of amazement as to what they had just experienced. In my opinion, VR porn is a total game changer, and Naughty America VR is at the head of the pack, with a massive, ever-growing VR library that lets you get up close and personal with your favorite stars.
Thankfully, you don't have to spend a fortune to experience VR porn, as Naughty America VR is compatible with most VR headsets, including Google Cardboard (compatible with most Android and iOS smartphones), Samsung Gear VR, Oculus, Zeiss VR One, and HTC Vive.
My suggestion? Pick up a cheap Google Cardboard headset ($10-20), and try out a few sample videos for yourself. Trust me, once you see how it transforms your porn experience, you'll be a convert for life!