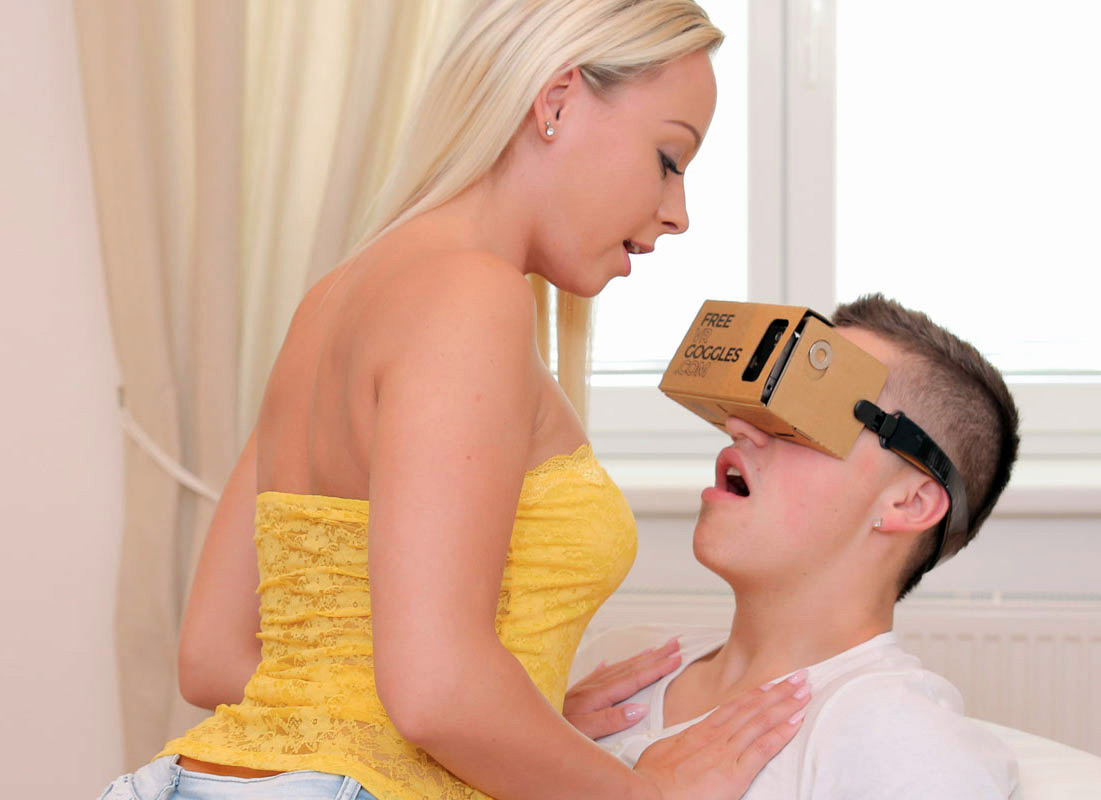 If you have been curious about check out virtual reality porn but didn't want to shell out the money for it, here is your chance to try it out for free! Our friends at PornHub have partnered with BaDoinkVR, a leader in adult VR entertainment, to launch a virtual reality category on Pornhub, making it the first free adult site to feature 360-degree adult content!
In partnership with BaDoinkVR, Pornhub will now feature virtual reality videos optimized for both Android and iOS mobile devices, playable through most virtual reality headsets including Oculus Rift, Samsung Gear VR, and Google Cardboard with smartphones.
"At Pornhub, it is our duty to provide our global audience with the latest in cutting edge technology. Virtual reality is the next phase in the constantly metamorphosing world of adult entertainment, and will provide users with a mesmeric experience unlike anything they've seen before. Now, our users are not only able to view our content, but be protagonists in the experience and interact with their favorite porn stars," said Corey Price, Vice President, Pornhub. "We encourage our users to visit Pornhub's virtual reality section. There, users' wildest fantasies will come alive as they slip into a world of heightened titillation."
Unlike similar VR porn offerings already on the market, the exclusive collection of 360° audiovisual sims are available to Pornhub users for free. To streamline the content and ensure maximum efficiency, Pornhub has built-in Google Cardboard support to the official Pornhub Android app.
Pornhub also supports Google Cardboard for Android devices on the mobile web browser. For Apple iOS users, Pornhub supports Google Cardboard and a wide variety of other mobile headsets via an official VR player app developed by BaDoinkVR. Oculus Rift, set to begin shipping at month's end, is supported via Pornhub's official player—likewise powered by BaDoinkVR technology—and all VR videos are available for download to play on the device.
If you've already got a pair of virtual reality goggles, head over to www.pornhub.com/vr and get ready for an experience you won't soon forget!