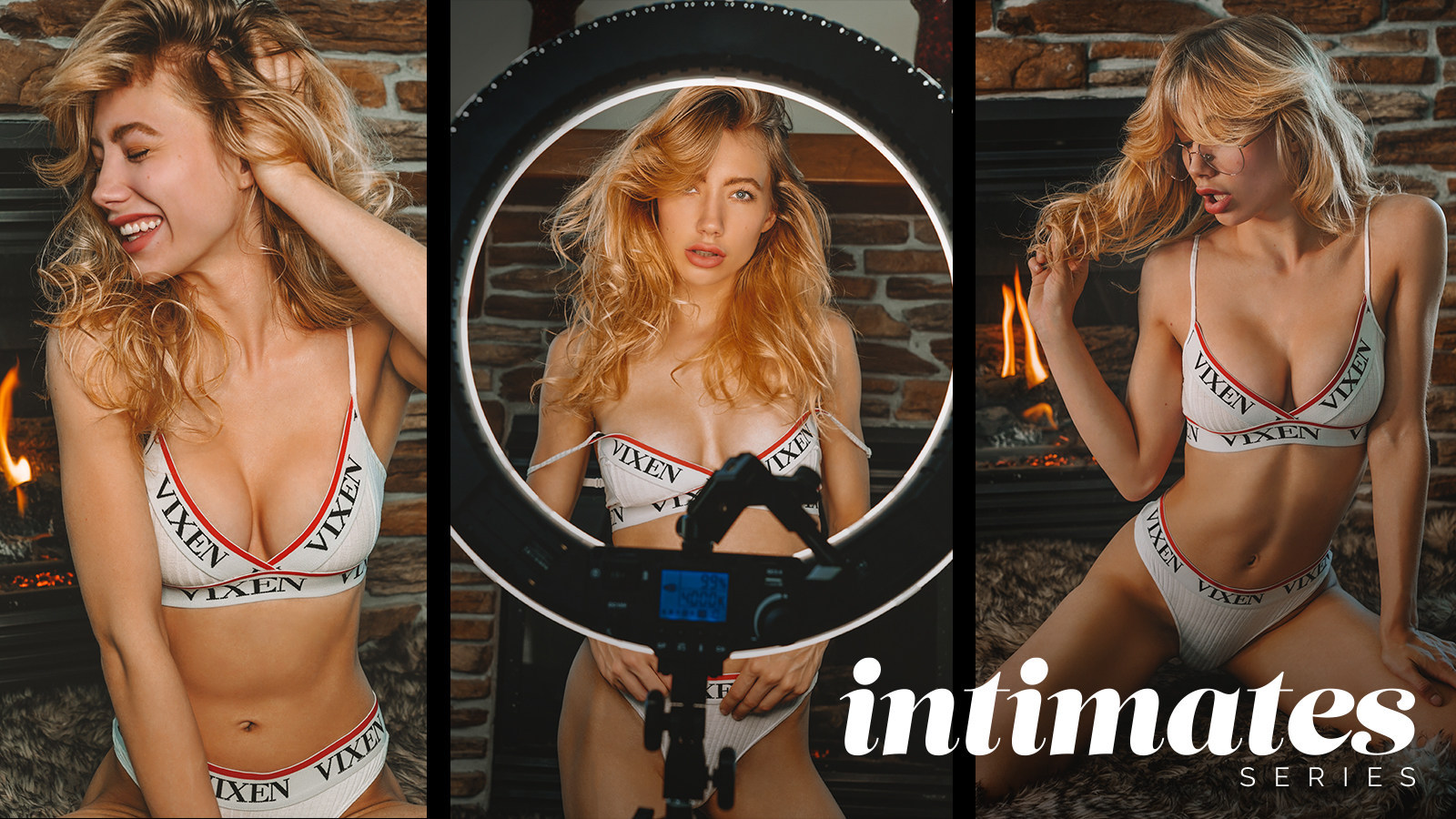 Vixen Media Group, the leader in luxury adult content, announced the launch of it's new "Intimates" series which will be available exclusively to subscribers of the company's websites – Vixen, Blacked, Tushy and Deeper. The produced at-home content is a result of VMG's announcement in April to provide $250,000 worth of equipment and content deals to talent in the adult entertainment community amid the COVID-19 pandemic.
The program offers an ongoing opportunity for VMG to remotely work with new and top tier talent to produce innovative content during isolation, giving fans a personal glimpse into some of their most private moments at home.
"Vixen Media Group has received an overwhelmingly positive response about this initiative and we're thrilled to begin releasing this new series to our fans at a time when demand for adult entertainment is extremely high," said VMG Producer, Kayden Kross. "Our creatives are working remotely with talent behind-the-scenes to shoot unique footage so we can provide our viewers with something very special. An exclusive sneak peek behind closed doors so to speak."
The immersive content series will feature some familiar, iconic faces, and includes new talent who share Vixen's vision, values, and commitment to quality. Viewers will be able to enjoy playful, personal and intriguingly explicit scenarios in exploratory settings that are unique to each model and their surroundings. Subscribers will get an up-close and personal experience. The exclusive "Intimates" series will continue to be released throughout the spring and plans to expand its library well into the summer.
Be sure to follow Vixen on Twitter and Instagram for regular updates and stay tuned for additional announcements. To learn more about Vixen, visit vixengroup.com.